Even with the weather turning cold, these properties have amazing outdoor spaces for cooking and entertaining, making it easy to host an alfresco dinner party to remember.
Where: 3009 Champlain St.
Price: $3,995,000. Listed with Rachelle Starnes and Niki Taggart at The Starnes Group Luxury Real Estate.
Size: Six bedrooms, six bathrooms.
This Mount Royal manor has tons of storybook character — the unique, castle-like sandstone brickwork extends to the backyard, where you'll find an immaculately landscaped garden surrounded by mature trees. The outdoor entertaining space features a covered dining area, built-in barbecue and waterfall, offering up a private, magical setting for all your entertainment needs.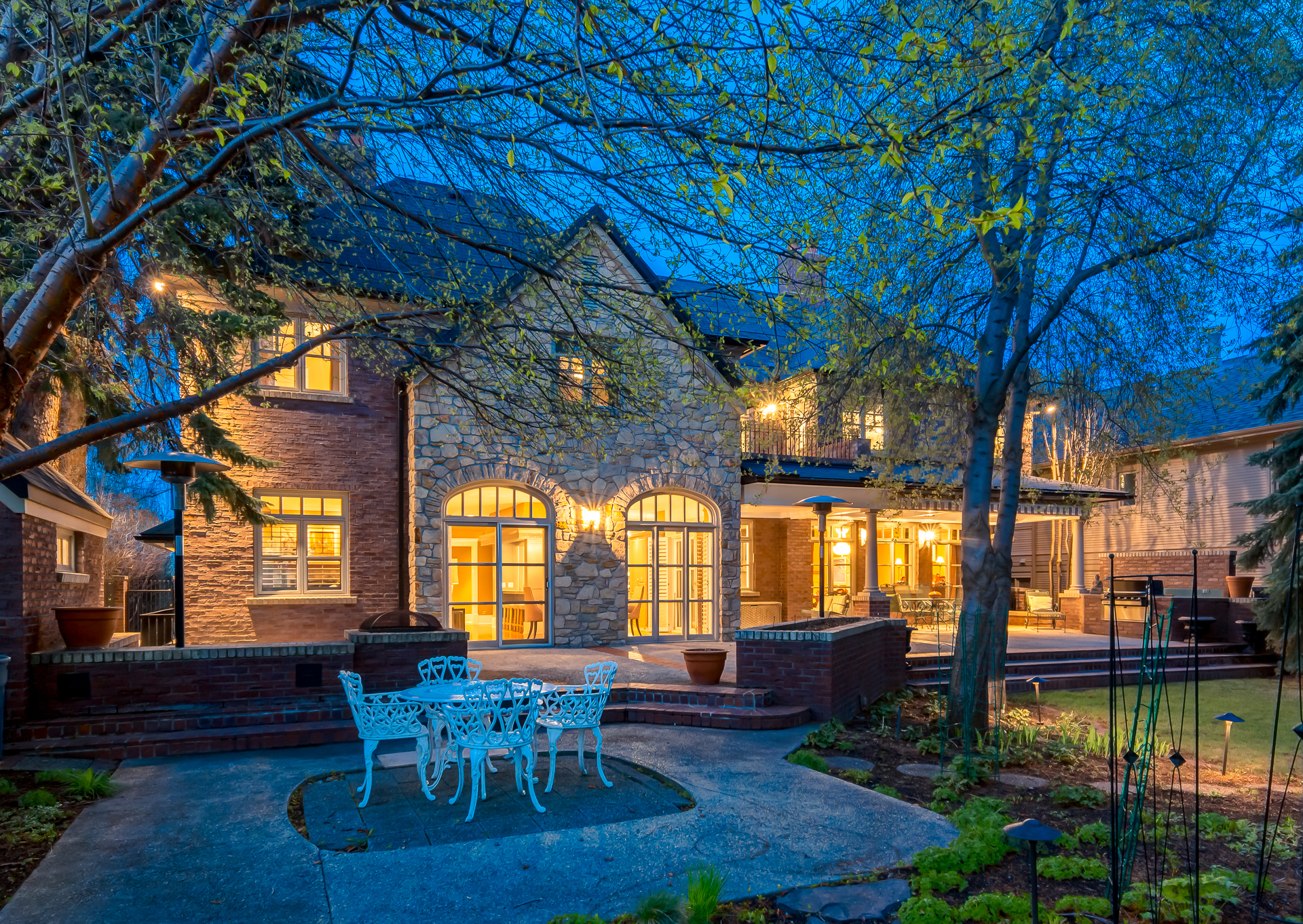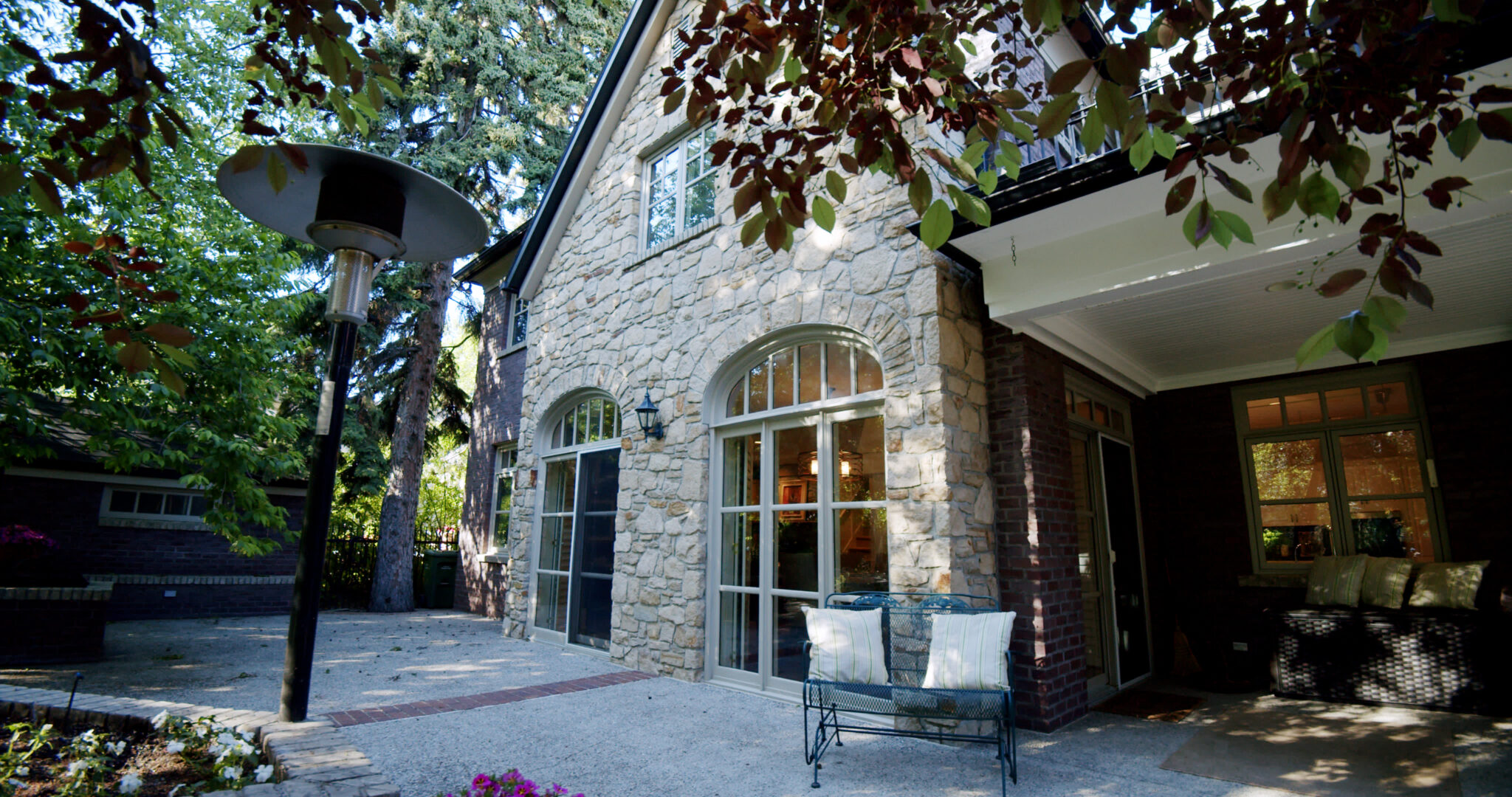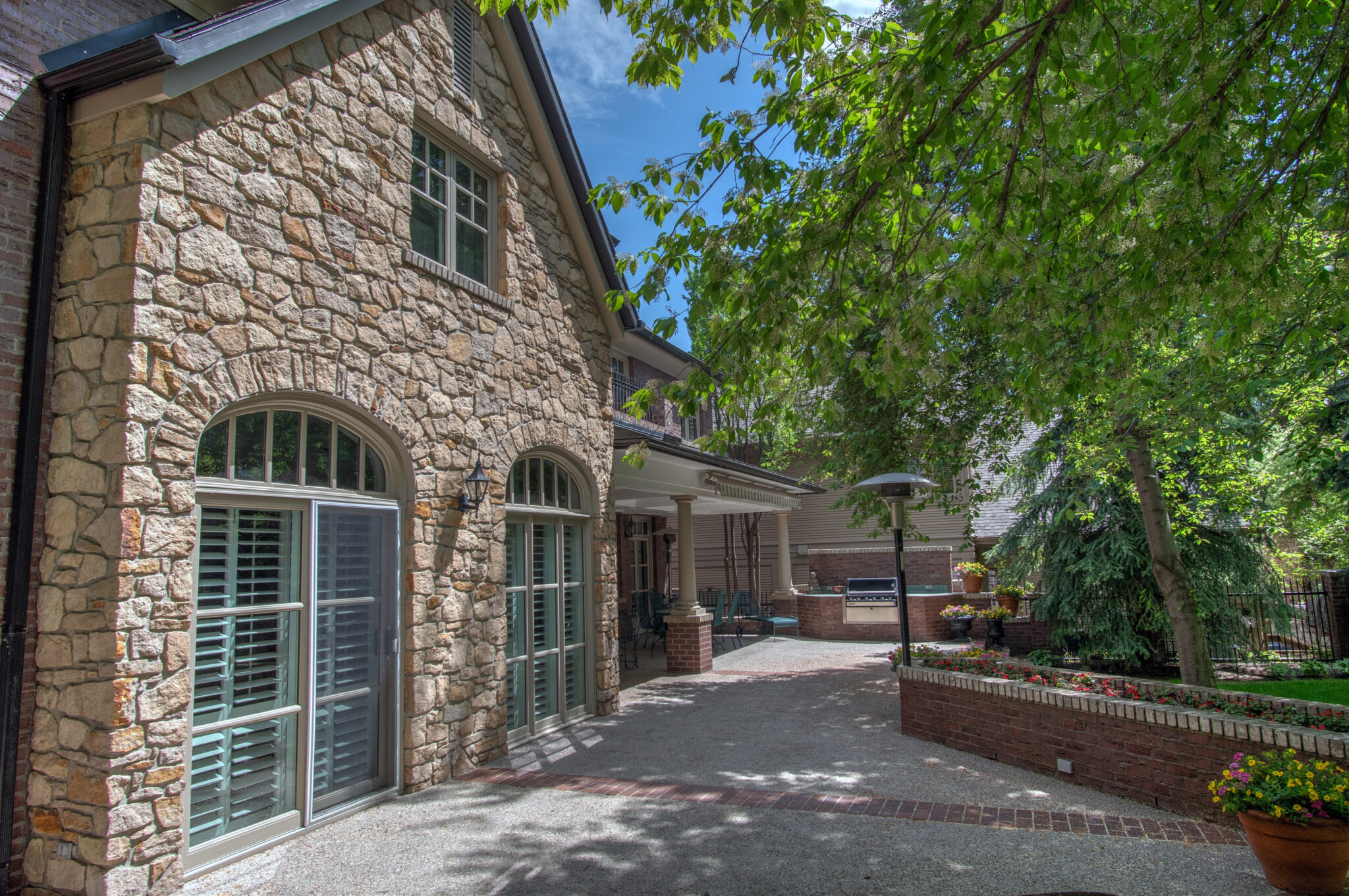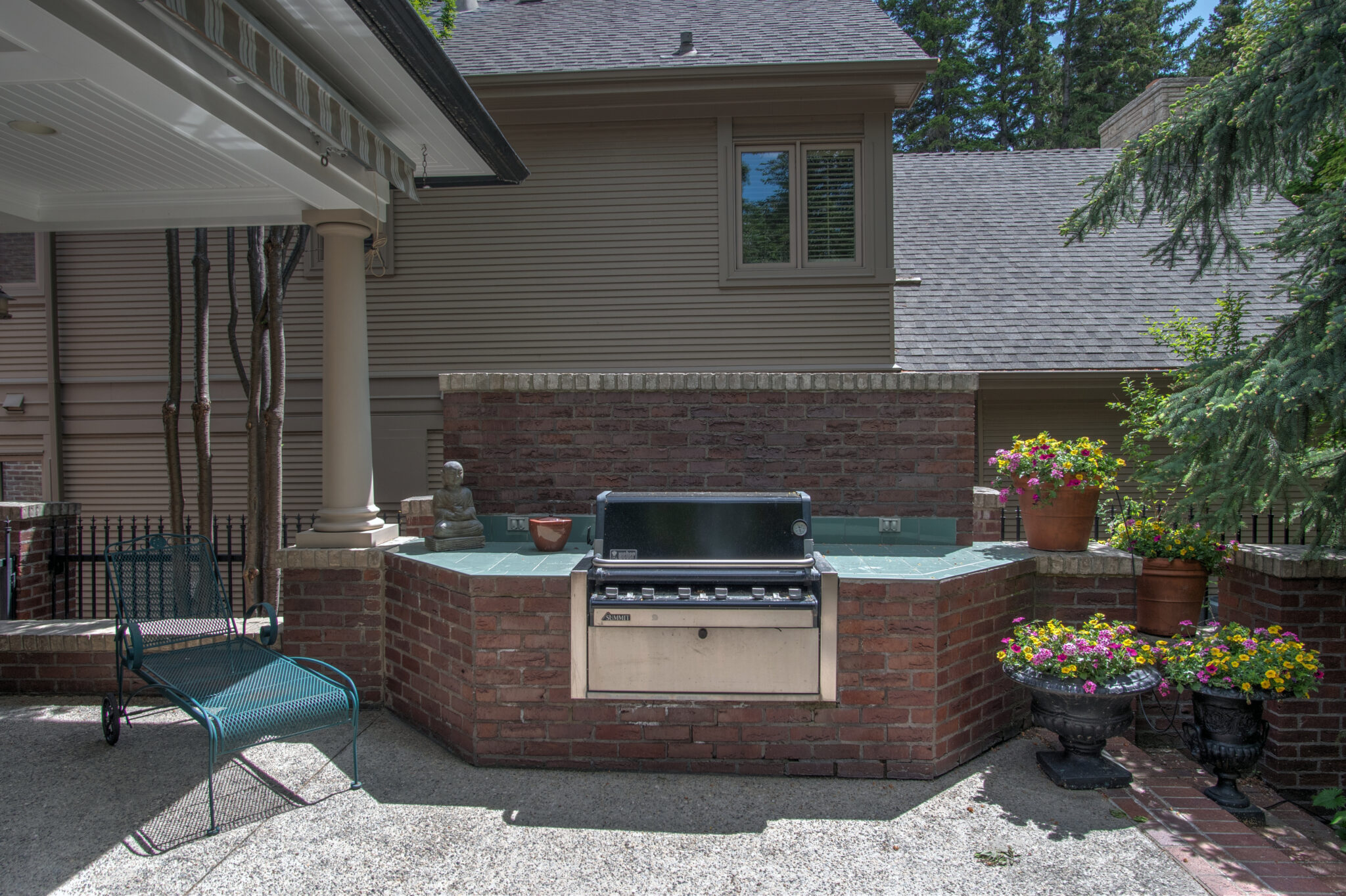 Where: 850 Rideau Rd.
Price: $3,750,000. Listed with Dennis Plintz at Plintz Real Estate.
Size: Five bedrooms, six and a half bathrooms.
This property, located in Elbow Park, offers incredible riverfront backyard space that's difficult to find in Calgary's inner city. The home's outdoor and indoor kitchens blend together seamlessly, thanks to full sliding windows that allow easy access to the wood-burning fireplace, barbecue and built-in sink. Enjoy the in-ground hot tub while you gaze at the Elbow River — this outdoor area is a great conversation-starter.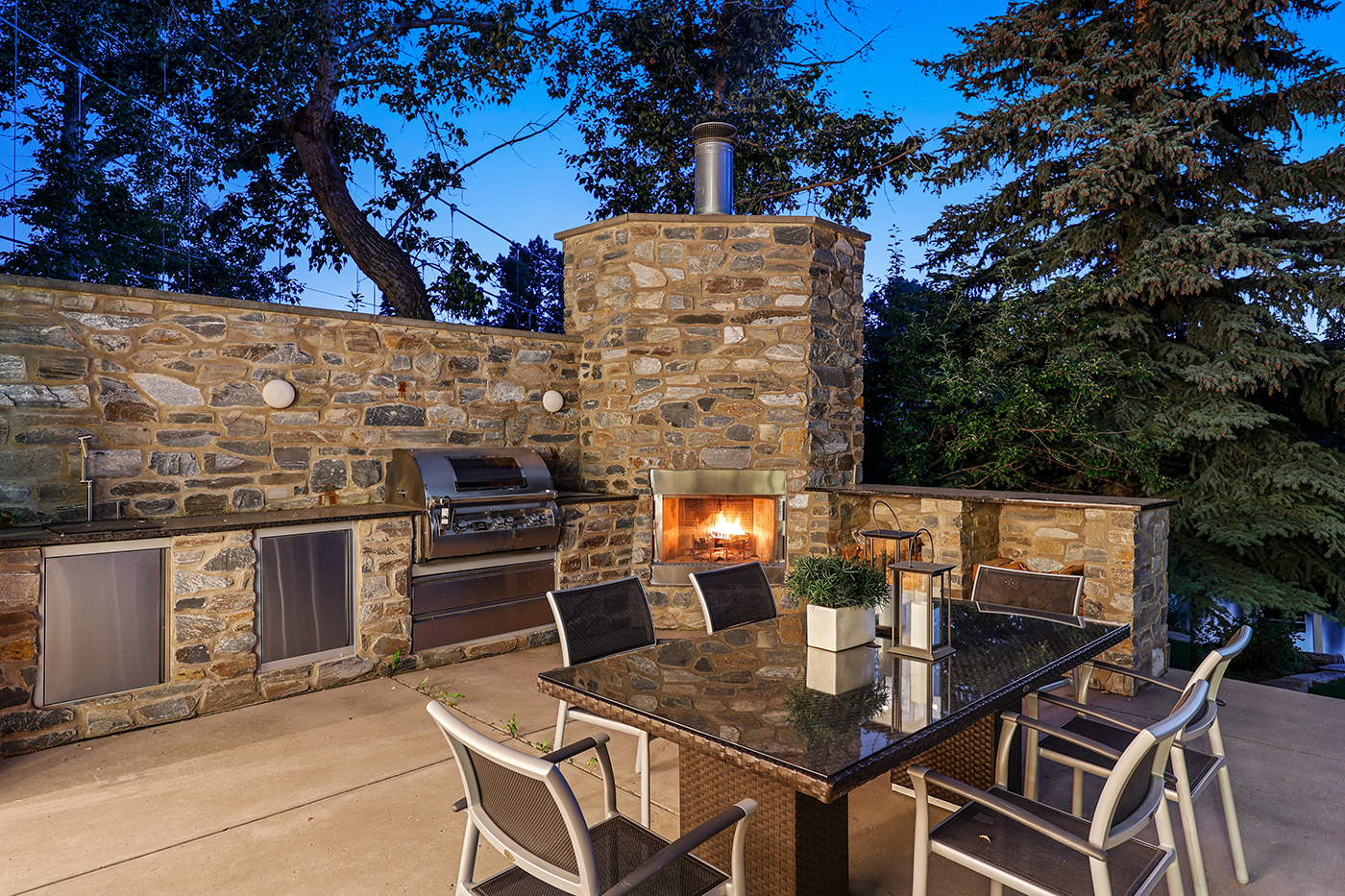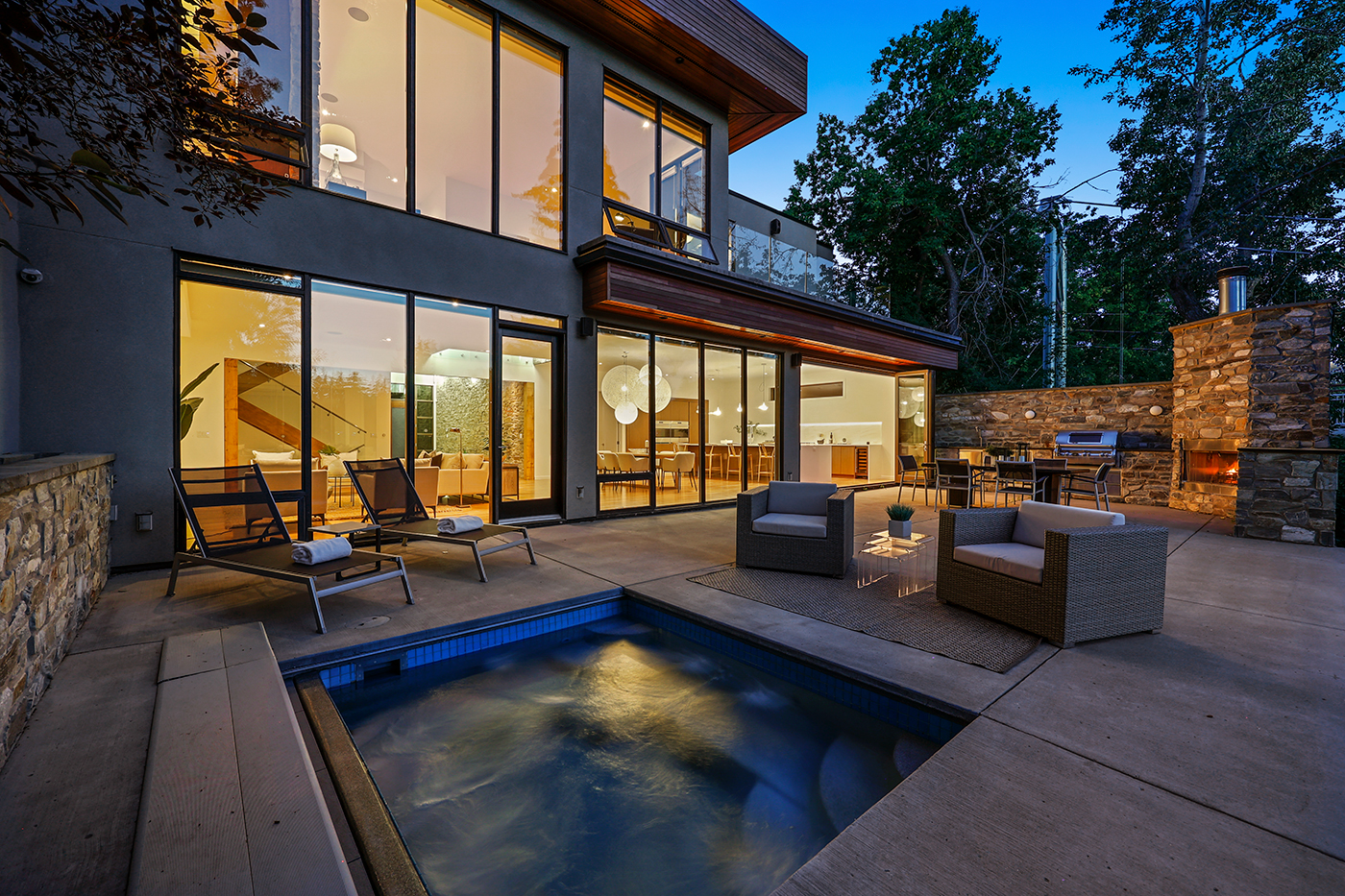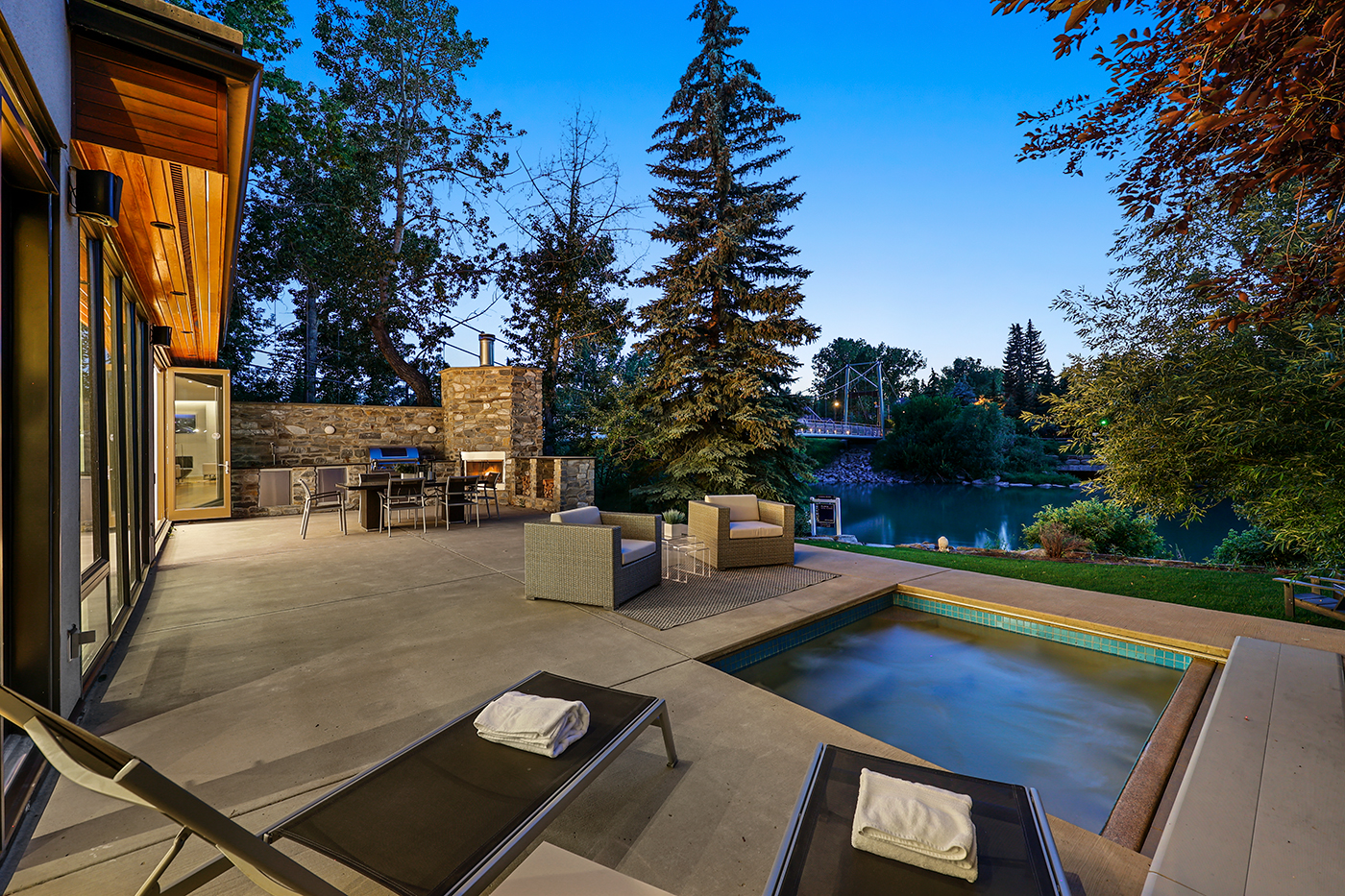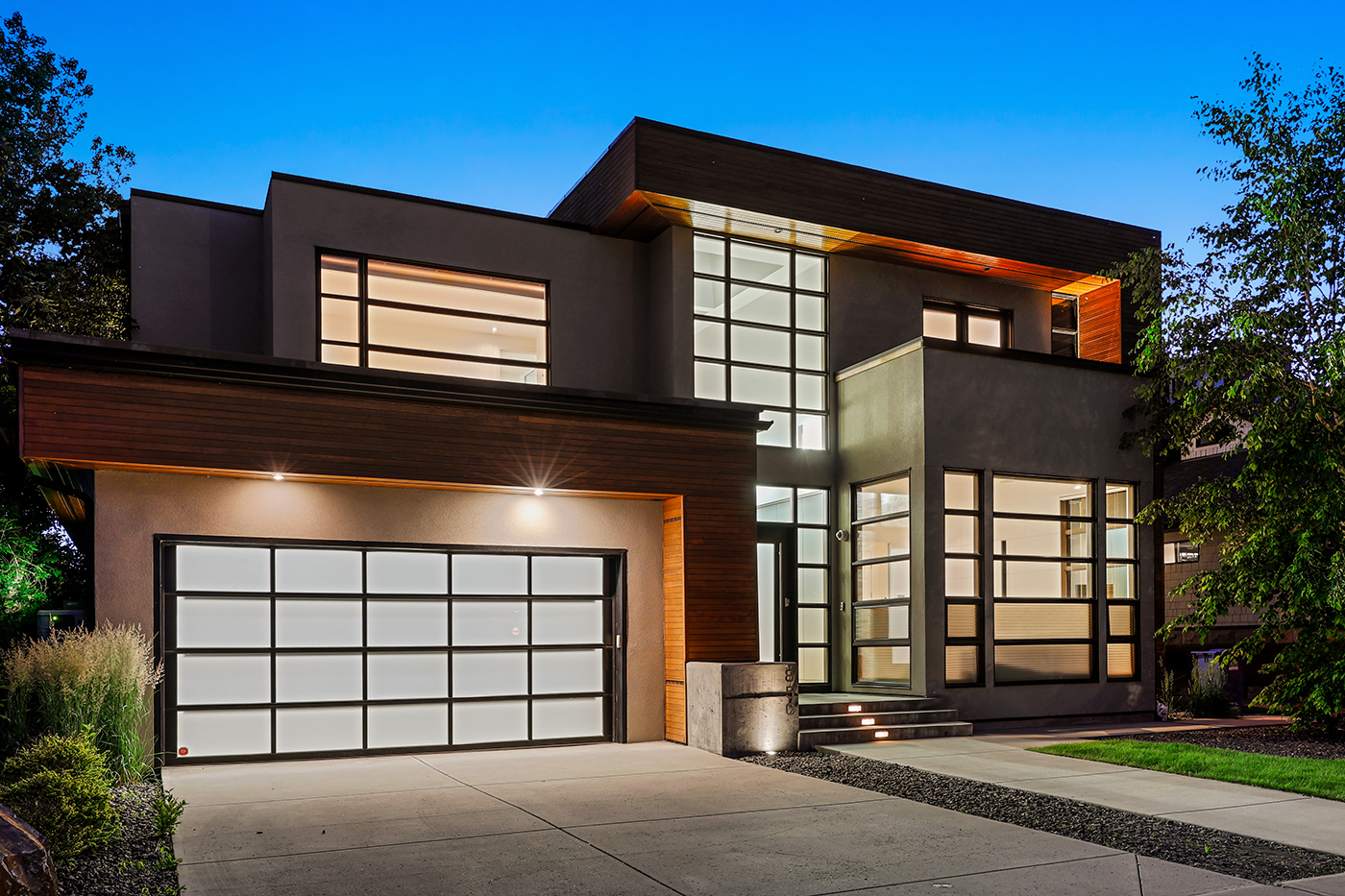 Where: 1801, 400 Eau Claire Ave.
Price: $5,250,000. Listed with Dennis Plintz at Plintz Real Estate.
Size: Three bedrooms, five and a half bathrooms.
This two-storey condo in the heart of Eau Claire is the epitome of luxury living in Calgary's downtown area — and it's due, in part, to the condo's five private outdoor patios. These spaces include amenities like a hot tub, breakfast nooks, panoramic views of downtown and more. The largest patio, which comes complete with a barbecue and counter space for cooking, features French doors that open up to a full wet bar — perfect for hosting parties that go well into the night.