Where it is
613, 535 8 Ave. S.E.
The location
Situated along the Bow River and spanning 49 acres between Fort Calgary and the downtown core, the East Village district is ideal for anyone interested in urban living. Since 2007, the development and transformation of East Village has been part of an effort to revitalize the inner city with vibrant mixed-use spaces and a compelling urban village design. Residents here can regularly enjoy lively community events, public art programs, and a range of dining, drinking and shopping options.
What to love
This top-floor condo unit offers great north and south views — perfect for taking in the city lights or the changing scenery of the seasons. With over 850 square feet of living space and ceilings that are more than 16 feet high, this unit is a lovely balance of light, airiness and comfort. 
The focal point of the condo is the staircase, which features an industrial-style steel railing and leads to a spacious loft/bedroom area. The kitchen features granite countertops, plenty of storage and an open-concept layout that looks straight out to the Stampede grounds and Saddledome. The unit is also just 10 steps away from a year-round, pet-friendly rooftop patio, where you and your pup can enjoy the outdoors together.
What to consider
Additional features include underground parking and easy access to nearby pathways, restaurants, breweries and entertainment. For young couples or singles with or without pets, this condo is within walking distance of all you need.
The stats
882.6 square feet
One bedroom
One bathroom
Year-round, pet-friendly outdoor patio
Underground parking
Listed for $385,000 with realtor Katherine Jayne Ironside at Babych Group Realty Ltd.
Inside the Condo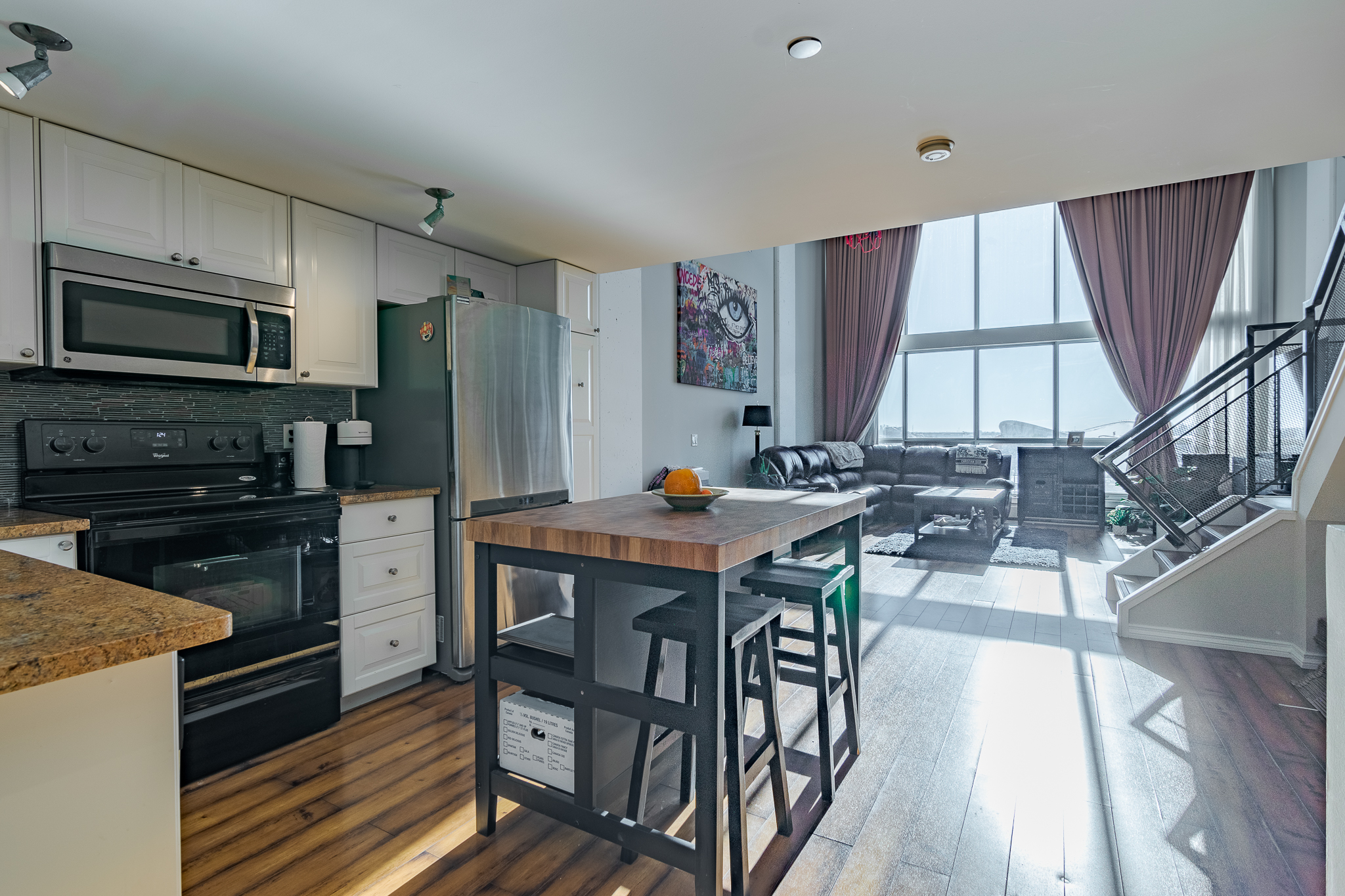 The open-concept layout of the main level allows for a flood of natural light, a seamless connection between spaces and an overall cozy feeling.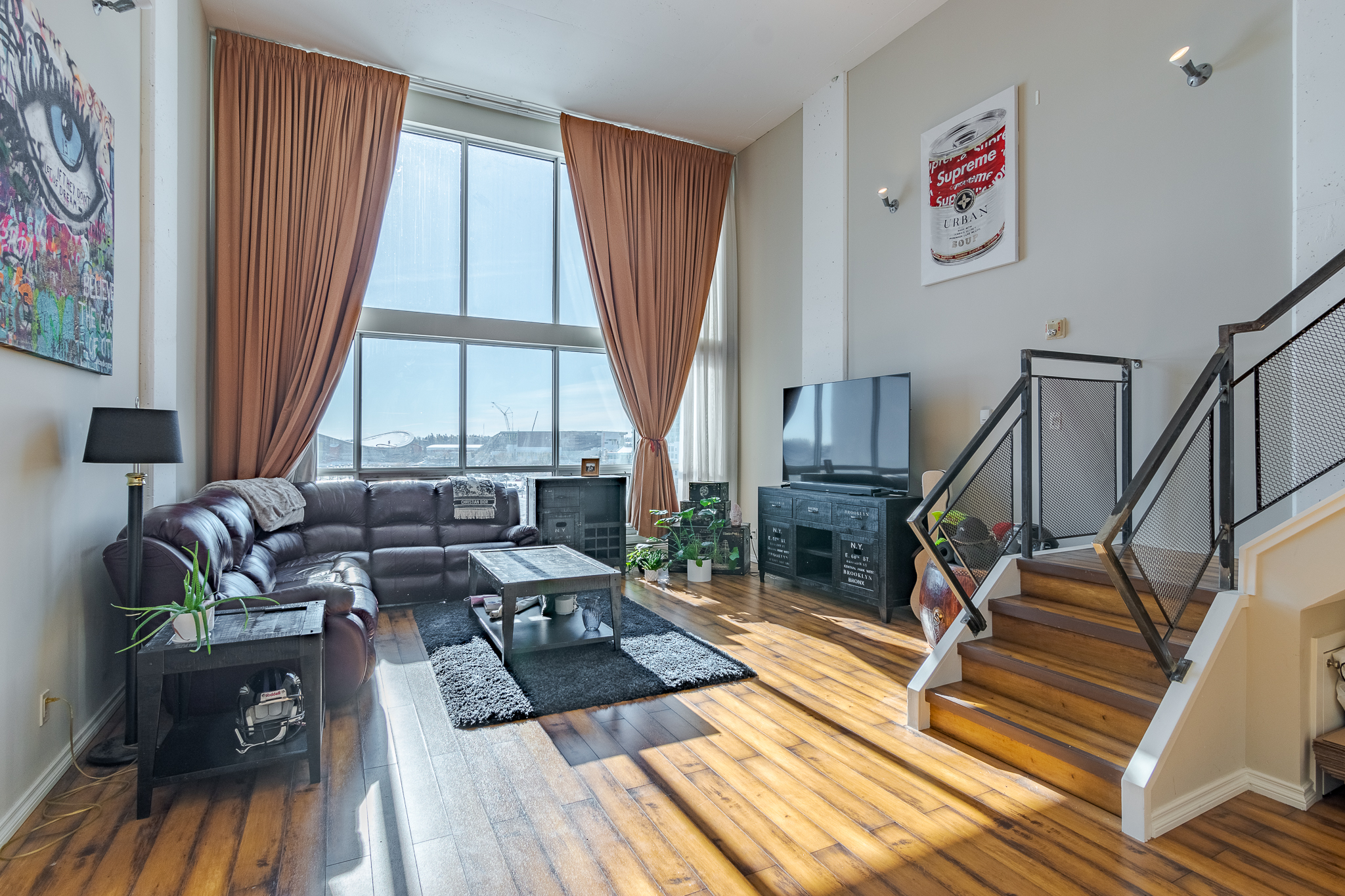 The living area is bright, welcoming and large enough to host friends and family for dinner, or to watch the game from the comforts of home.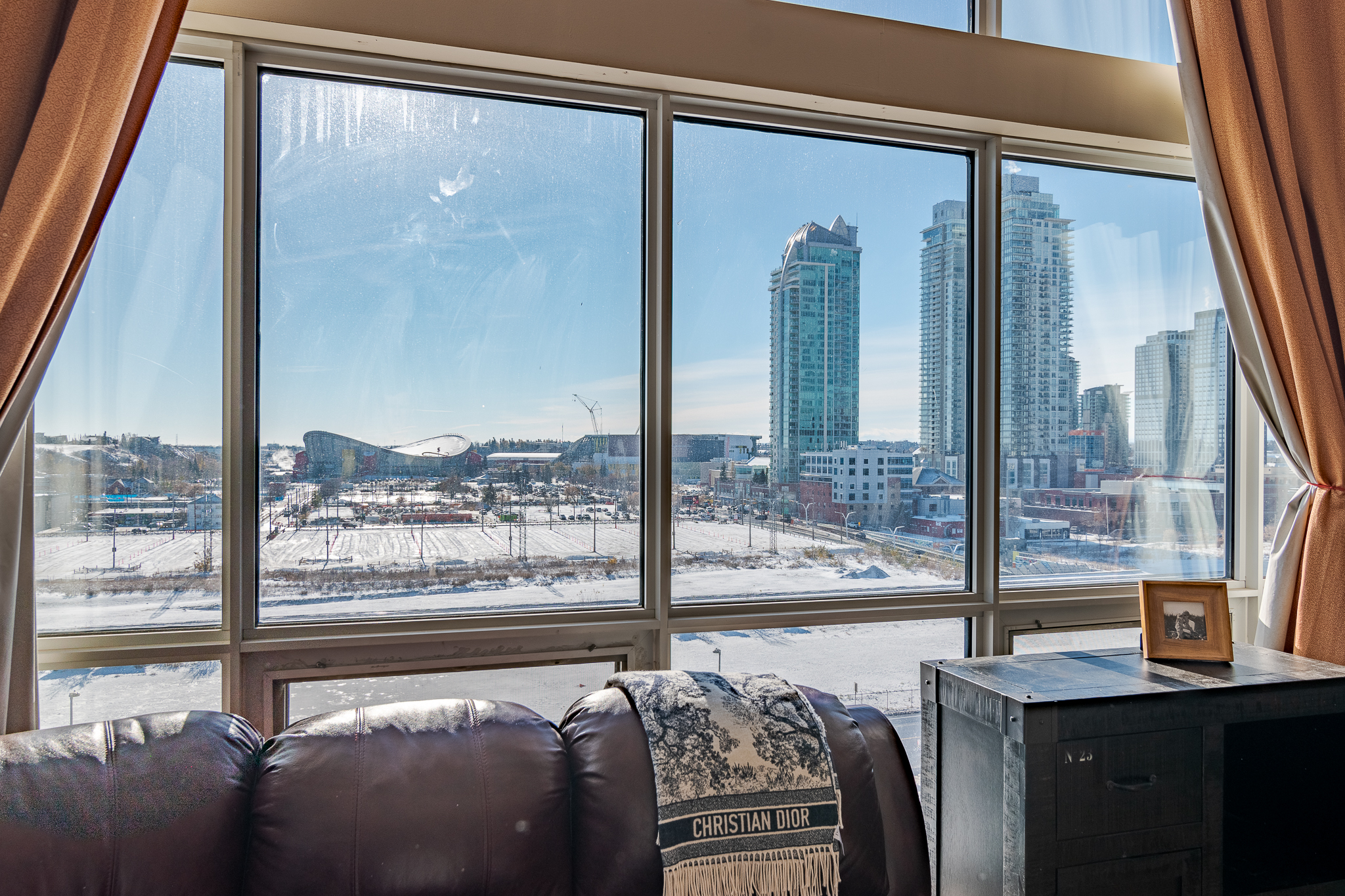 The living area also offers sweeping views of the Stampede grounds and downtown, perfect for catching colourful sunrises and sunsets or taking in the action during various city festivals.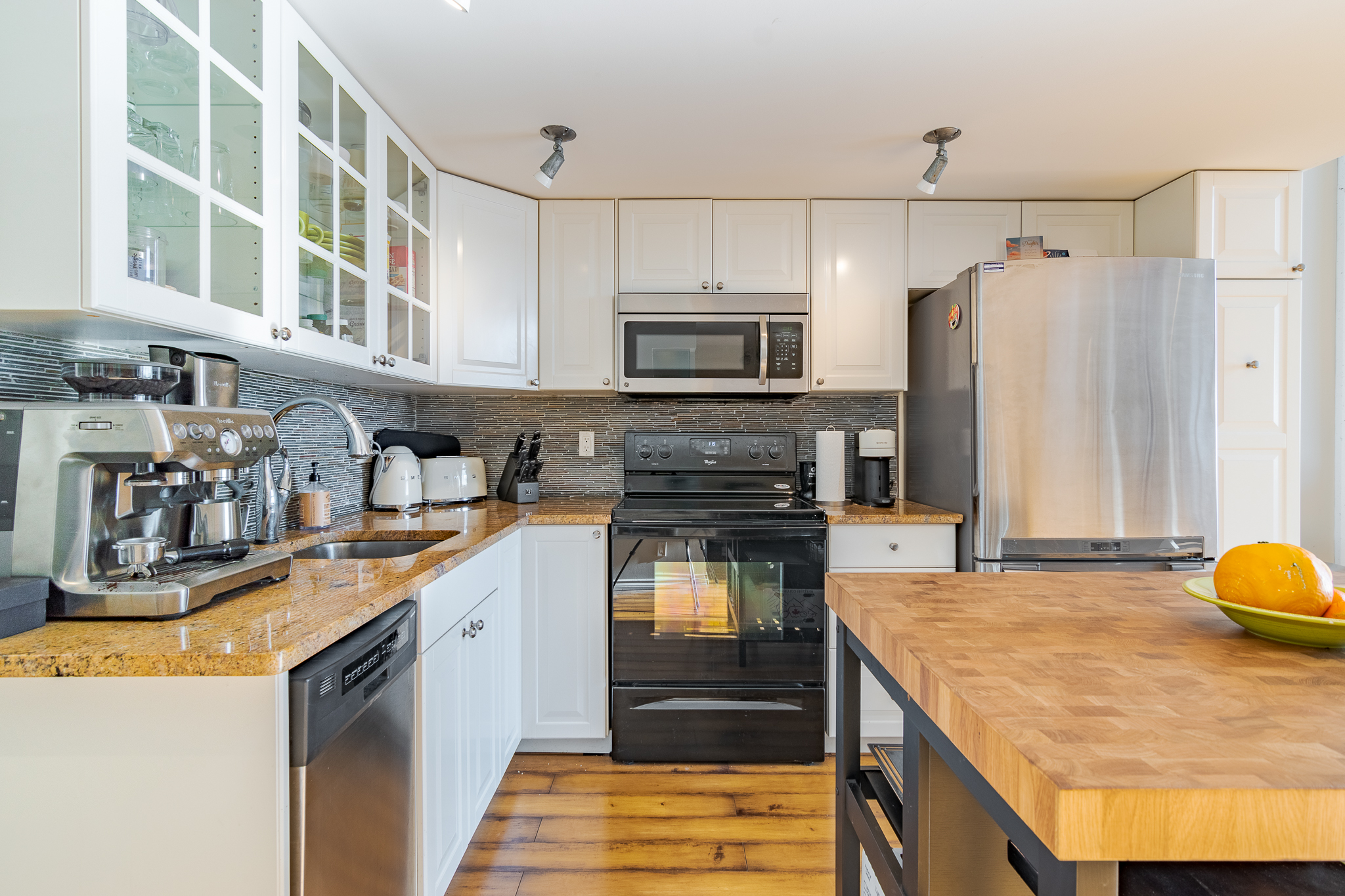 The modern kitchen has ample space, plenty of storage and a butcher block island for convenient food prep.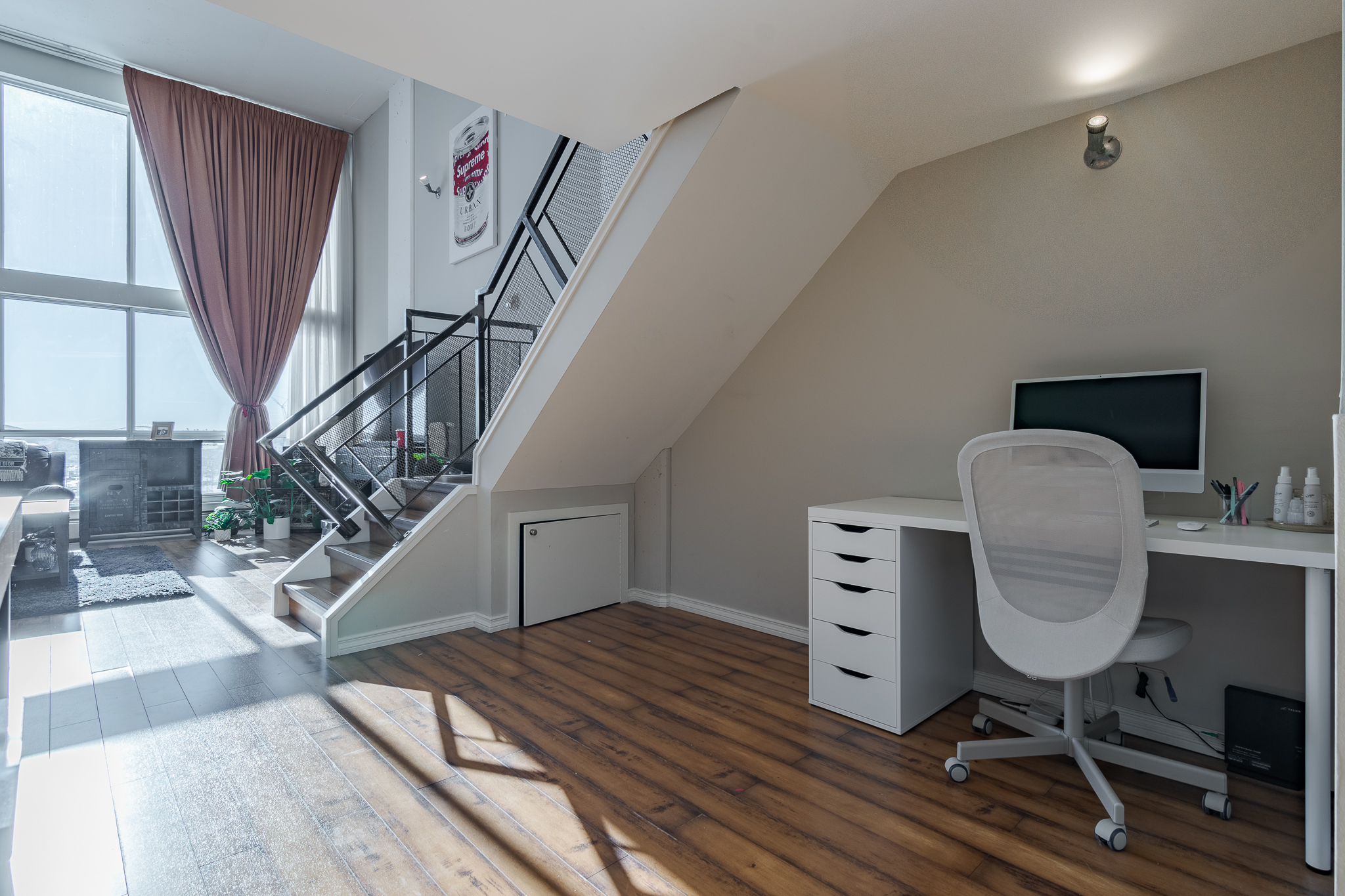 A nook beneath the stairs is an ideal spot for a simple home office setup, with room for storage as needed.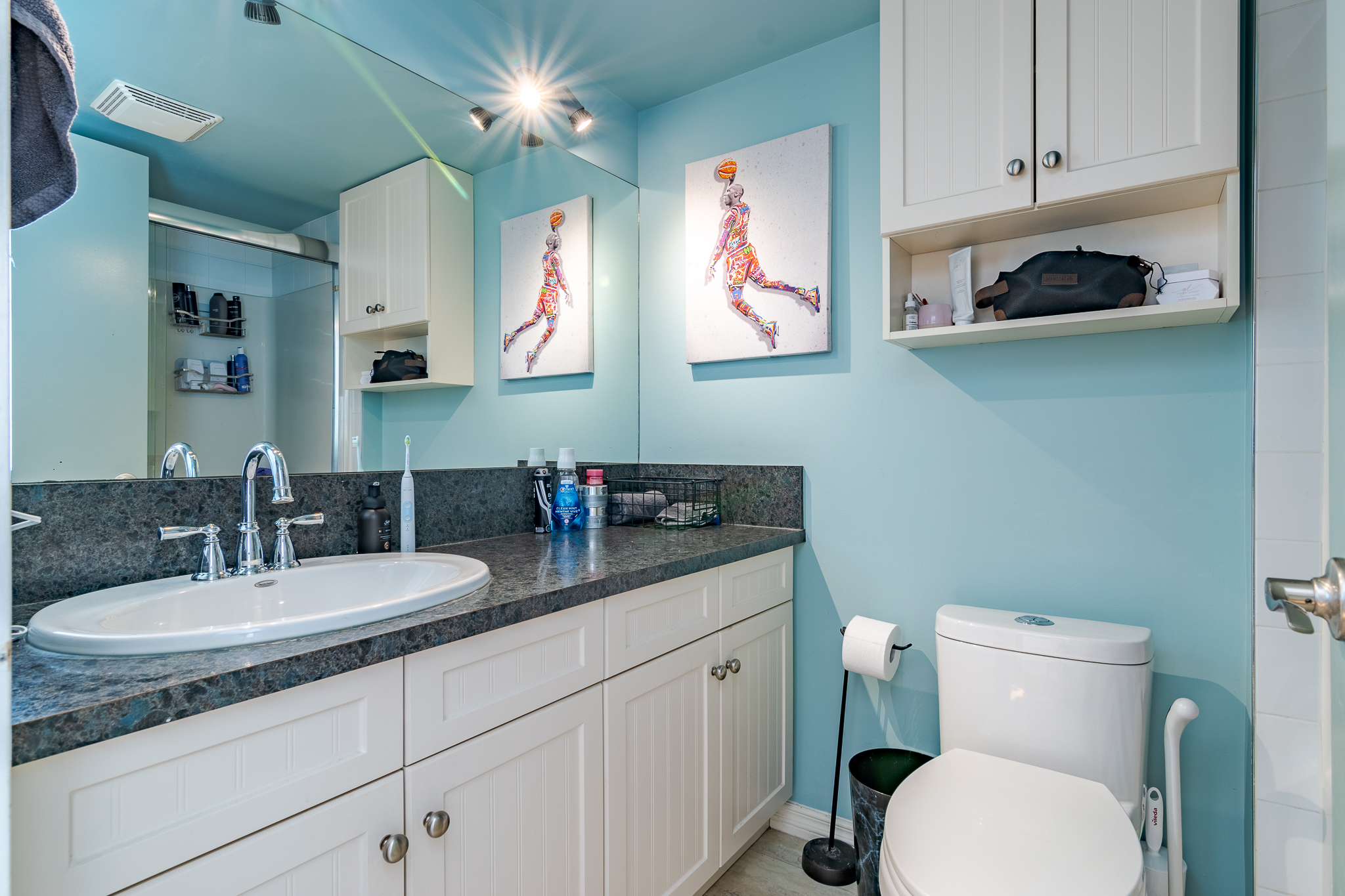 The four-piece bathroom brings a splash of colour and includes a glass-enclosed walk-in shower, spacious vanity, toilet and convenient storage.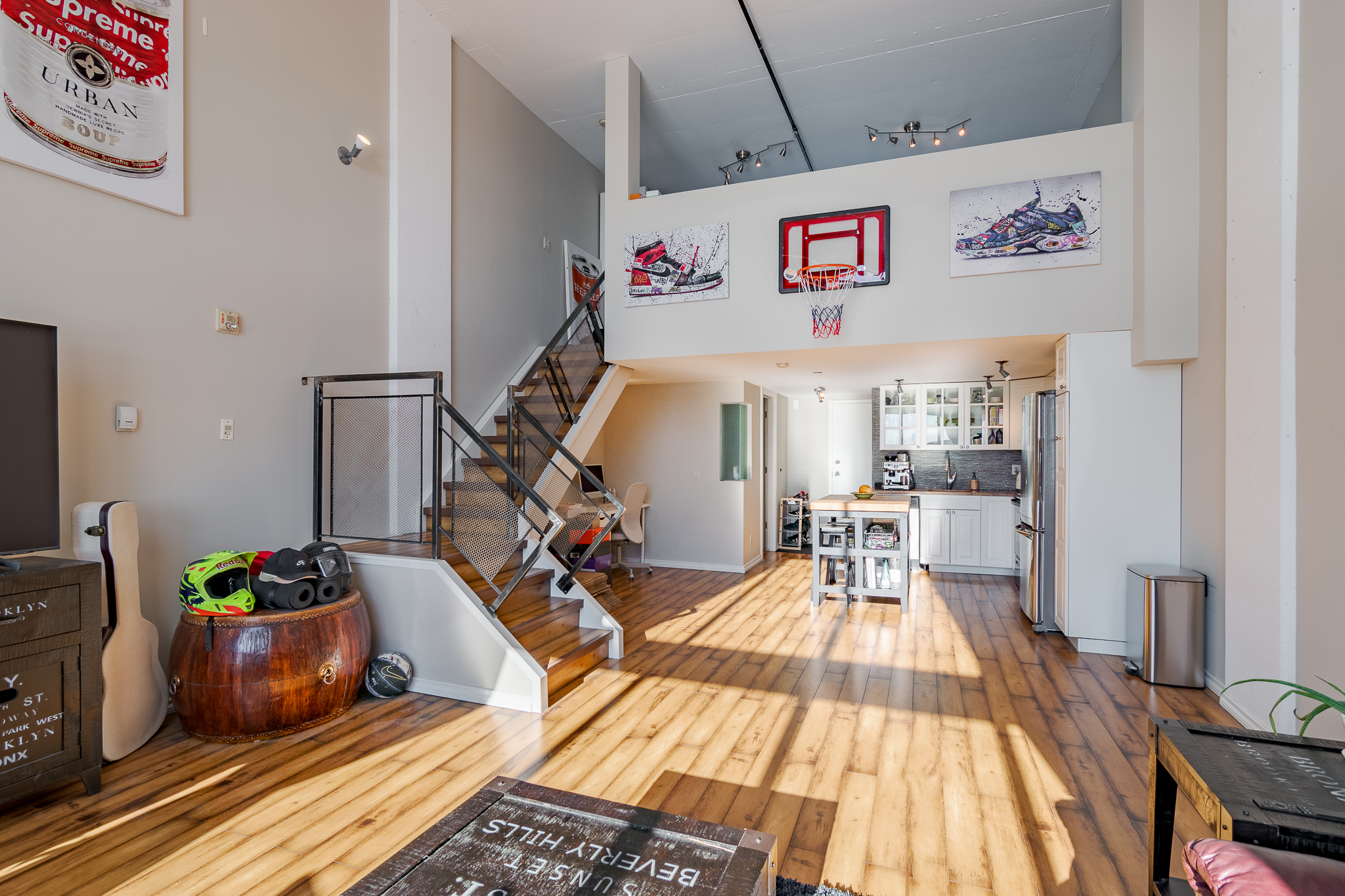 The staircase features an industrial-style steel railing and leads upstairs to the bedroom.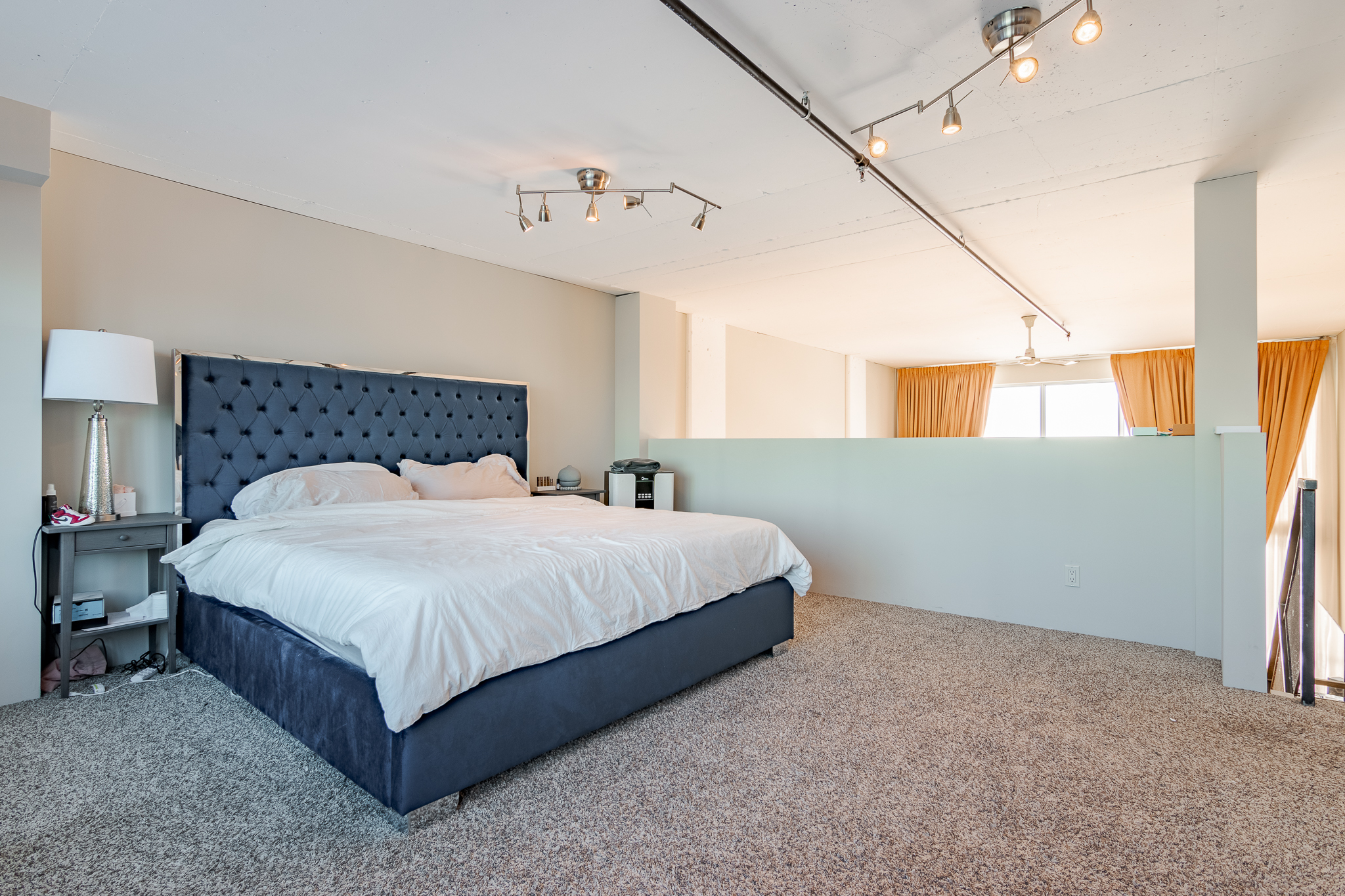 The bedroom is bright and spacious, with plenty of room to customize the area and transform it into your own perfect retreat.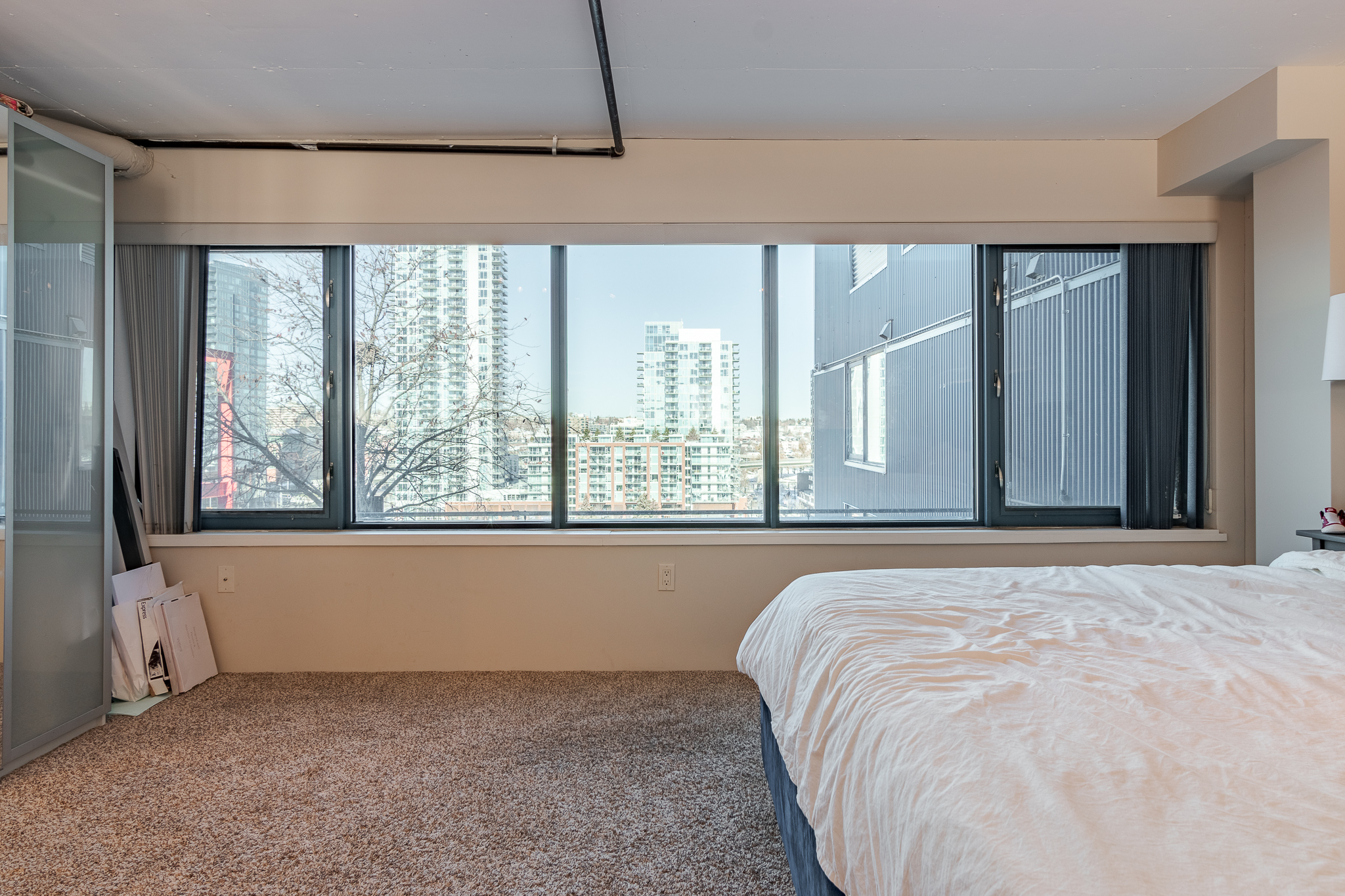 The bedroom also offers sweeping downtown views, so no matter where you are in the condo, there are always sights to enjoy.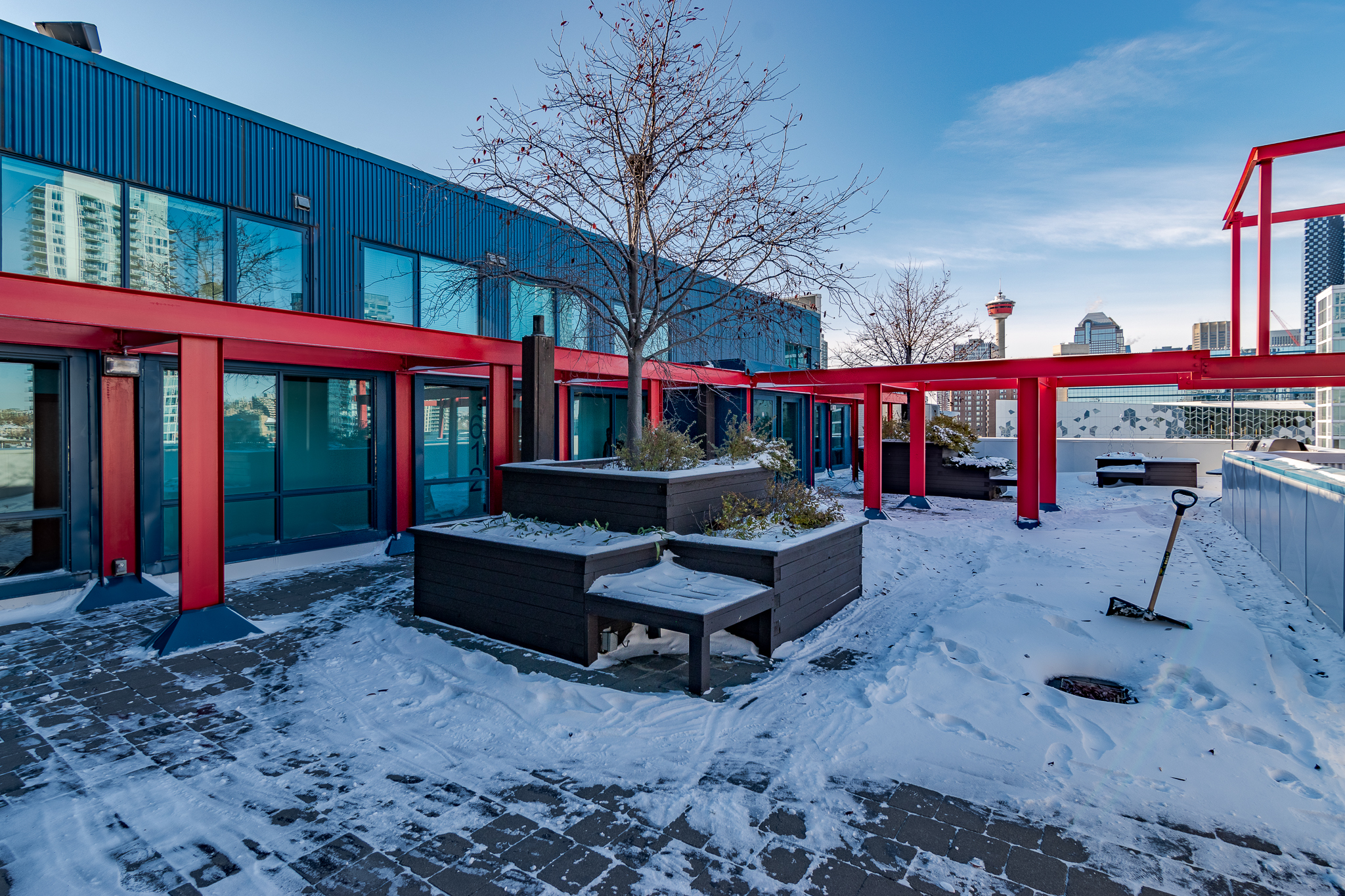 Outside, the year-round, pet-friendly patio offers additional options for entertaining outside, with a gas barbecue and great views.
Have a condo for sale that you'd like to share for consideration for this column? Let us know.