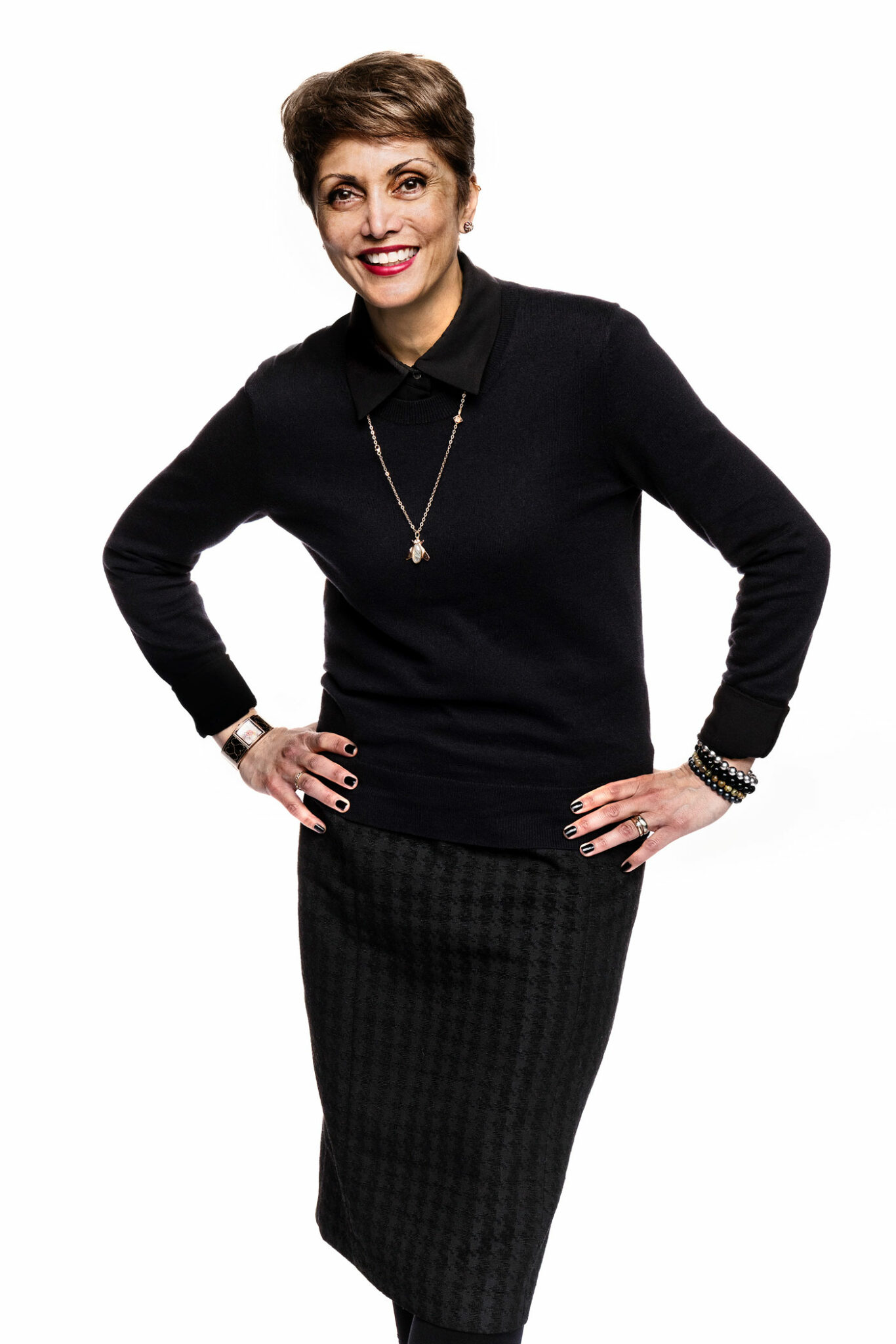 On April 26, 2021, Calgary city council under then-mayor Naheed Nenshi approved a $200-million investment into Calgary's Greater Downtown Plan: Roadmap to Reinvention. While the plan doesn't replace existing documents like local area development plans, it attempts to form an overarching vision for decision-makers and citizens on creating inclusive and accessible office spaces, affordable homes, and event centres or community gathering spots in Downtown Core, Downtown West, Eau Claire, Chinatown, East Village and the Beltline. In other words, the goal is to transform downtown into, as the plan says, "a more balanced mix of residential, office, retail, entertainment, tourism, and culture." That seems as vitally important as ever, as office vacancy rates continue to increase.
Less than one year on, new Mayor Jyoti Gondek is now shepherding an almost entirely new council along this road map to reinvention, armed with an impressive background in the field of urban sociology. Avenue's assistant editor, Tsering Asha, sat down with Gondek via Google Meet to find out how she plans to apply her training to the revitalization of downtown, moving it away from being a nine-to-five business island to an interconnected part of the city.
This interview took place in January 2022, prior to the cancellation of the arena deal. The interview has been edited for length and clarity.
Could you explain what urban sociology is and how that's different from urban planning or urban design?
Gondek: In urban sociology, you're actually looking at the intersection of people and the places that you're creating for them. Sociology focuses on building environments for people, whereas planning tends to focus on the environments themselves.
One of the things you talked about [in your campaign] was encouraging pilot projects instead of denying innovation. Could you elaborate on that and what that could mean in terms of downtown specifically.
Gondek: The best example I can give you is when we were looking at Chinatown and trying to figure out what the future of Chinatown could and should look like, there were conversations about engaging with people in that particular community. One of the recommendations that council put forward was, let's do this as an ethnomethodology, which sounds like a big fat word, but essentially [it is] a methodology that really prioritizes the views of the people that are engaged in that community, rather than the typical community engagement where you rent a hall and people come in and they put stickies on a wall.
It's just a different way of looking at how we practice city building.
The other thing that's been particularly successful is a project called Vivacity… where we had teams of students coming into unoccupied spaces downtown and giving their best perspective of what we can do there. I remember the one that I was involved with looked at the Edison building, and students reimagined it in various ways. They talked about urban agriculture up on the sixth or seventh floor; there was talk about a microbrewery. These are all things that traditionally, urban planners would never do because they feel that you need to be at street level and maximum one level above or it won't be successful. So, planners and retailers used to go against that type of thing, but students are coming in and saying we need to reimagine our city. It's been fascinating to watch.
Do you think your background in urban sociology helps you sell the idea of a diverse and welcoming society.
Gondek: If you understand what somebody's life is like, and then you shape the community around it, you're always going to be more successful.
So that's why I think [urban sociology] it's important. It also debunks a lot of arguments that people have over concepts like density. Typically when you say the word density, everyone freaks out. Everyone imagines an eight storey building next door to their home. Density actually means ensuring that you have enough people in a space that you can then provide them with the amenities in a cost-effective way, so they can live a more sustainable, compact life in the community that they've chosen to call home.
I read that you studied urban-rural divides during your PhD and that seems really relevant for [Calgary].
Gondek: When we talk about urban or rural, the biggest thing that I asserted is that in a city like Calgary, in a place like the Calgary metropolitan region, that divide between urban and rural is not clear. Most people don't know that Cross Iron Mills north of our city is not located in the city of Calgary, it's actually located in Rocky View County. The entire Logistics Center and the Amazon fulfillment center that was just built is in Rocky View County. To me, those are incredibly urban uses and they should be located within city limits.
I think the problem that Calgary has encountered over time is we've been a uni-city. Most cities our size are an assembly of municipalities. So, the downtown core and maybe the ring just outside the downtown core — the established communities — that would be the city of Calgary proper, and everything else outside of it would be its own municipality. That's how the Lower Mainland works. It's the same thing in the Greater Toronto Area. We didn't do that. If we focused on the core of Calgary as being our center city, that would be a very different model. And there are pros and cons to having done it the way that we did.
I think our governance model has created a lot of problems and I think that's where we get into trouble when we talk about, "does growth pay for itself?" "Are we sprawling too much?"
Are there any specific challenges for building a sense of community in downtown Calgary then? Are you approaching the revitalization of downtown by looking at downtown Calgary as its own city, like as a core?
Gondek: We talk a lot about quadrants in Calgary… but they tend to be places where people live for the most part. There's not an industry or a sector that's really the core to that particular quadrant or that node. Whereas if you imagine that each of those quadrants was its own municipality, it might have a very different hub that attracts people there.
We sort of concentrated everything in the downtown district as being the central business district. We expected people to drive because our city was built at a time when the personal vehicle was a popular use. Now we're trying to play catch up and create a proper mixed-use downtown. And I think that's going to be the corridor's success because, again to your point, if downtown has to become its own community, you need to have people living there. The people who live there need to have access to amenities. You need to be able to live your full life within that area.
I don't think anyone would say right now that Calgary will never be a car city… but it's nice to know that there will be other modes of transportation.
Gondek: Well, and that's the interesting thing, right? We tend to be a very polarized and dichotomous society. And it's a whole issue, "if you support the fact that we need to work on climate, you must hate oil and gas." That's not a fact. Those are not two dichotomous things. I would have to say the energy industry has taught us that probably better than anybody. The folks in oil and gas are the ones that have created pathways to net zero. They're the ones that are saying we need to reduce our emissions. When we as a City are acting to increase people's mobility options, we are simply in step with them saying we believe that alternative modes of transportation and mobility options help the city to also reduce its emissions.
And no, cars are not going to go away, but if you can reduce dependence, that would be fantastic.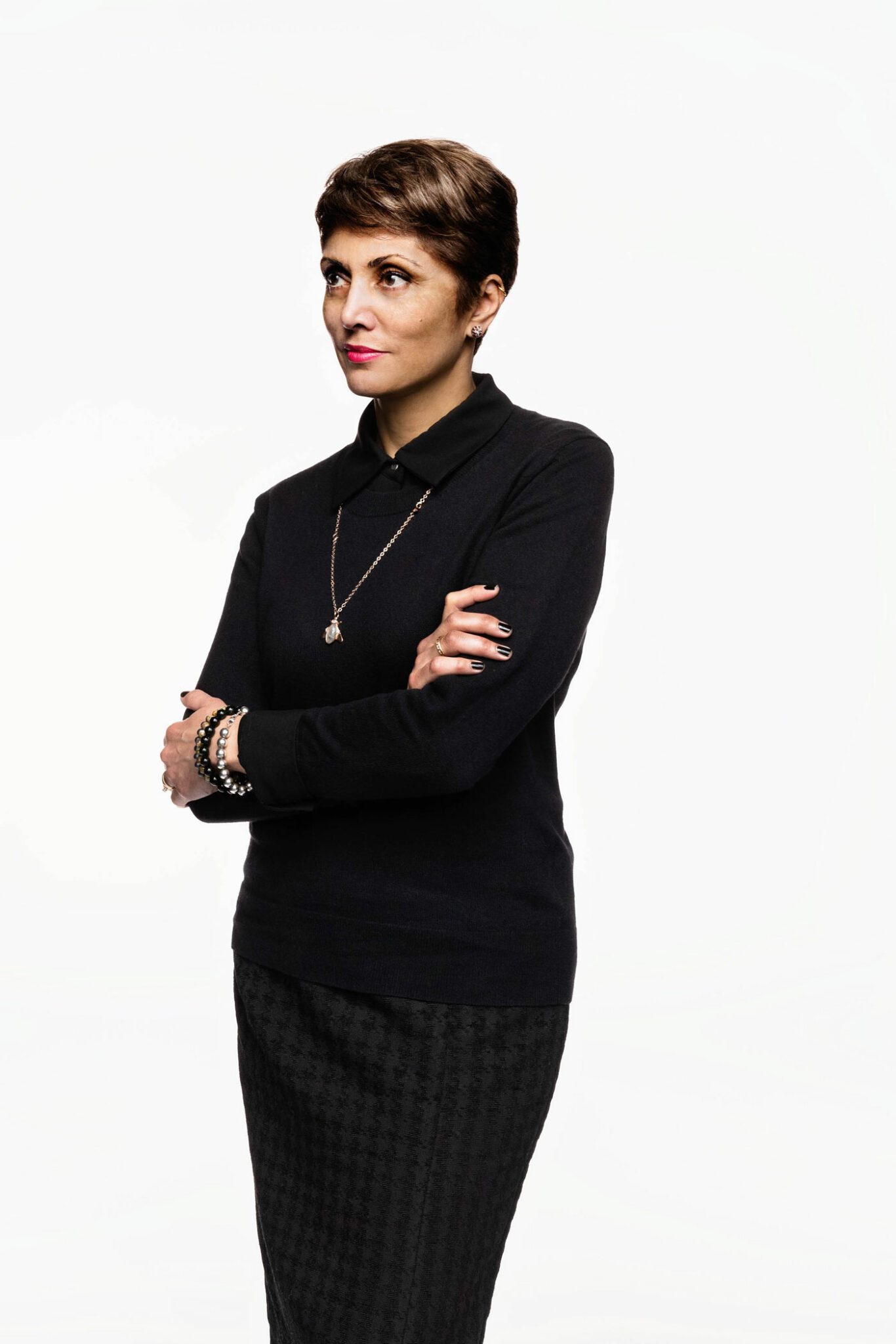 Do you have an ideal vision… of what multimodal transportation could look like in the downtown core, whether that's immediate or in the far future?
Gondek: One of the formalized pieces of multimodal transportation has to do with the north line at the Green line. It was incredibly rewarding to work with council last term and figure out that you could actually have a mobility corridor that's convertible that goes from 16th [Avenue] all the way to the end of the city. And what I mean by that is to make it adaptable for a proper bus rapid transit route, where you have a dedicated bus lane. And if you're putting in that dedicated bus lane, allow for bicycle infrastructure too, because it's a straight shot for all of those communities to get downtown. But a lot of people are hesitant to use their bicycle and a lot of people are getting frustrated by the bus because it's along a corridor that's got a lot of congestion and traffic. What if we made it easier to travel in a different way? We could probably alleviate the congestion on the roads and improve the idea of proper mobility options for people. And bike lanes are always a hot topic of debate. But I have to tell you that societies globally, even in cold climates like ours, are seeing a lot of success of people getting out of their vehicles and into other modes of transportation if you make it safer and easier for them to access. So, it's something that we need to be considering as a future-focused city.
Certainly making mixed use areas makes a lot of sense to me, but I think [Calgary] has this reputation where if something is old, it's gone and we replace it with something new, whether it's a building or a walkway or space or road — and I mean many roads. That can make it difficult for your community to have an identity, if the buildings you're used to are constantly being changed or renovated or taken down and reconstructed. So, when we're talking about mixed use then, will historical preservation still be a priority?
Gondek: You have a very interesting point there of what happens when you start taking down the pieces of the community that people actually call home. When you think about downtown, we don't give people that same opportunity to talk about what it is that they feel they're missing. We understand that people are going through angst because of the change from all single detached to mixed-housing formats. But I don't think a lot of people consider what you just said, your community looks a particular way. And we just assume that it's okay to bring down a building and put up something different for the economic value. Downtown becomes an economic play instead of a social play, where we understand how people want their community to look and that's the shift that this council is trying to make.
When you declared the climate emergency in Calgary, why was it important to do so right away, and what impact, if any, will that have on the new downtown?
Gondek: I think it's interesting that the city has had a resilience policy and a commitment to resilience for many years. We actually had a chief resilience officer for a very long time. We were one of the 100 leading cities globally, in terms of creating a resilience plan, and that plan is very clearly founded on the principles of economic, social and environmental resilience and how those three things work together.
But we've just spent too long as a society saying, "well, the environments over here, and people are over here, and the economy's over here."
The economy is most successful when its people are successful. And people are successful when the environment they live in is sustainable. I think this council has set a very strong mandate to say we will look at decision making no matter what it is, through a triple lens of resilience focusing on the environment, society, as well as the economy.
I know I'm getting all technical and preachy. But the thing that I've learned [is] that if you don't have balance in your decision making and you're not taking care of your people and the environment, the economy can't be strong. And if you don't take care of the economy, you will not have the ability to create a strong society that can take care of its environment. So, they all go together.
Lots has been written about how you're the first female mayor of Calgary, which is amazing, but I also noticed that the council that we have has some of the youngest elected officials, some of the most highly educated elected officials that we've had in Calgary. What perspective do you think this particular council can offer when it comes to planning for a diverse downtown community?
Gondek: I think it's significant that the diversity around the council horseshoe is here at this particular point in time, because you have got much different perspectives being shared than we've had in the past. You've got people that have young kids, you've got people with grown children, you've got people that have been in professions outside of politics, you've got people that are just 31 years old, who gave up a career to come and do this good public service work because they care about making the city an amazing place to be for everyone. This is a council that's very interested in setting strategic direction and making decisions that allow for success in one part to translate into success for another part.
When it comes to our greater downtown plan, this is a council that wants to make sure that if we're building an entertainment and culture district, that it's not just hinging on one project, that we are looking at all of the things that are needed to make that district successful. And they're very interested in making sure that it is an equitable city for people. Because sometimes what happens when you go about the process of city building, particularly when you go into revitalization, you end up displacing vulnerable populations.
So, along with the built form that goes into making a strong cultural district, we have to pay attention to the folks who are struggling with being unhoused. All of that is seen as being hand in hand with the physical parts of building a great city. That's what I'm excited about with this council.
Do you think your background gives you a good foundation to balance the needs of different kinds of populations when revitalizing downtown?
Gondek: I believe so. I believe the background of people on council will allow us to do that well. I think it is definitely possible to look at making sure that everyone has a dignified place to live so that we are a successful city. I can tell you that I have not heard this many people talking about the unhoused population in the entire time I've lived in the city and I think it's because it's more visible now and it's more visceral, the reaction that we have to this terrible inequity. And for those who don't even buy into that, it's now impacting their business.
It hits people differently. And I'm not going to say it's right or wrong, that you pay attention to it when it hits you a certain way, but the fact that we are all very focused on making sure that we are helping people in positions of vulnerability, is a strong sign of success for a city that's wanting to move forward to be equitable.
Was there anything else that you would like to add?
Gondek: There's been a lot of talk about this exodus of talent from our city, but there's not really the data to back it up. I would say that the best way to keep talent here and to draw talent here is to ensure that you're giving people meaningful opportunities for work, because that tends to be one of the main drivers when people decide where they're going to live. You have to be able to earn a living. And young professionals in particular are very interested in a meaningful profession, one that makes them feel they're doing something…And we're seeing with a lot of tech and innovation companies, particularly ones that are looking at energy transformation, [that] they are attracting top talent from around the city and from around the world, because those young professionals are coming together and understanding the change they can make in the world. So, meaningful work, coupled with great places to call your home, are going to be the keys to success.