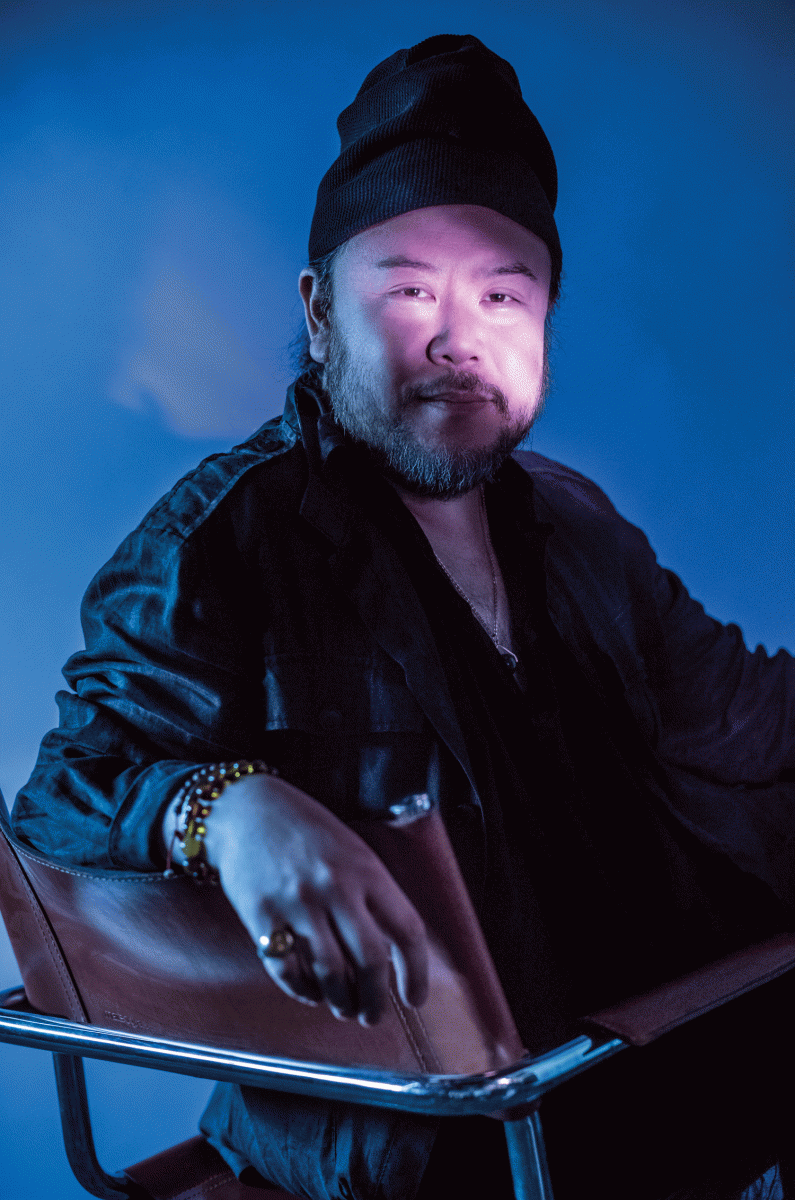 Stafford Arima describes this part of his life as act two. "That's in a Shakespearean five-act structure," he notes. "Act three is one more adventure, act four is retirement. The fifth act, to me, is the next life." But between all of that and now we have act two, in which Arima, who will turn 50 next March, is performing in the role of the artistic director of Theatre Calgary.
Although Arima has been with Theatre Calgary for more than a year now, because of the timelines of the theatre world his first season with the company essentially had him overseeing works chosen by former artistic director Dennis Garnhum. Theatre Calgary's 51st season will be the first that Arima has put together – not only here, but anywhere, as his work up to this point has been mainly as a director.
Born and raised in Toronto, Arima is the only child of two second-generation immigrants, a Chinese-Canadian mother and a Japanese-Canadian father. His introduction to the world of the stage and to musicals, in particular, can be credited to his mother, Daisy, who dragged him, at the time an unwilling 11-year-old, to see Evita while on vacation in Los Angeles. In his re-telling at least, it's a straight line from 11-year-old Stafford being won over by Patti LuPone's "Don't Cry for me Argentina," through to a bachelor of arts in theatre studies at York University, followed by jobs with Canada's two major musical-theatre companies of their era – Livent and Mirvish Productions.
Arima left Toronto for New York in 1997 and was based there for the next 20 years, directing primarily musicals both on and off Broadway, as well as throughout the U.S. and in London, where his work on the West End production of Ragtime earned him an Olivier Award nomination for best director. Between his leaving Toronto in 1997 and coming to Theatre Calgary in 2017, Arima worked in Canada only once, directing Jacques Brel is Alive and Well and Living in Paris at Stratford in 2010.
"Stafford is a person who has been underlooked by Canadians," says Globe and Mail theatre critic J. Kelly Nestruck. "I was quite interested that he would be repatriated."
That being said, it's worth noting that at least one Canadian artistic director had reached out to Arima on two occasions to direct productions of Cats and Mary Poppins, though Arima wasn't able to due to scheduling conflicts. That artistic director was Garnhum.
At first glance Arima and his predecessor seem to be stylistic opposites – Garnhum all poised and suited corporate polish and Arima all Zen-Bohemian flair. This is, of course, an oversimplification of both men and their work. For example, Theatre Calgary staged nine world premieres during Garnhum's 11 years as artistic director, setting the stage for Arima, who has programmed three world premieres for this season alone.
"During Dennis' time, he was able to elevate the excellence of what we were presenting on the Theatre Calgary stage," says Margo Randles, a Theatre Calgary board member for the past eight years and the current board chair. "We had stretched the audiences here and we knew that [pushing the audience] was the direction to go."
Working with the recruitment firm Searchlight, the board asked Arima to apply for the artistic director job. "He really understands the components of making excellence in the theatre," says Randles. "He just has such great gravitas – his understanding of the theatre is just so rich." She notes that Arima also brought together the rest of the board's wish list: a creative leader who could be trusted to maintain the balance of established and new works and lead the company toward national and global recognition.
That list might have also included "strong constitution," as there is inherent risk in producing the kinds of new theatrical works that can give a company like Theatre Calgary the kind of recognition it seeks. "I'm walking into a company that has been financially stable for a good number of years – like really, really good. I'm coming in and saying, 'let's do three new works,'" Arima says. "I think on some level there wasn't fear, but there was definite robust discussion. It was really important for me to make sure that in the portfolio there was a diversification of risk."
Arima's childhood taught him a thing or two about risk. His father and mother worked as a commercial painter and a money market trader, respectively, but they also loved gambling and enjoyed going to Las Vegas. They owned race horses at various times and even won a quarter million on the lottery. While he himself doesn't gamble, Arima has inherited his parents' intestinal fortitude for risk – especially financial risk – as anyone who has made their living for 20 years working in theatre in New York probably needs.
"I have, kind of through osmosis, felt comfortable with risk in my life," he says. "There was a risk to try to make it in New York and there was a risk to leaving a 'comfortable' world of being a freelance director and come all the way to Calgary, taking a job I had no direct experience in."
In Arima's accounting of the current Theatre Calgary season, the risk breaks down like this: high risk, Honour Beat, Mary and Max – A New Musical; medium risk, Boom X; low risk, The Scarlet Letter; no risk, Billy Elliot The Musical, A Christmas Carol. The highest-risk pieces are both world premieres from lesser-known sources.
Part of the risk in developing new work is the sheer cost of creating it – the time and resources it takes to create something from scratch. "The board understands it is necessary to invest in new play development to maintain relevance and be reflective of our society," says Randles. "It takes time, money and focus."
Another risk with new work is that audiences are less likely to buy tickets to something they don't recognize – and the less they recognize (the story, the playwright, the director, the actors) the less likely they are to come. "I firmly believe that any theatre on the planet has the capacity to introduce new works and new voices on their stages. The choice is whether we do that or not," says Arima. "I enjoy comfort, but I also enjoy the importance of introducing the new work and the new voice and for us to create the opportunity to maybe have the next West Side Story."
For Theatre Calgary, with only one very large stage and theatre space to use, it can be difficult to mitigate those risks. One way is to create "new-ish" works, or new adaptations of things audiences are likely already aware of, such as Theatre Calgary's new adaptation of The Scarlet Letter. Likewise, Boom X, is "new-ish" in the sense that it's a sequel to Boom, Rick Miller's one-man show, which sold out its run at Theatre Calgary in 2016.
Honour Beat though, a new work by Calgary Indigenous playwright Tara Beagan, hits all the risk factors head on. Though her debut work won Best New Play in the independent division at the Toronto Alliance for the Performing Arts' Dora Awards in 2005, Beagan is comparatively unknown to audiences, the work itself is new and the subject matter may sound difficult to some (two grown sisters confront one another over their mother's deathbed).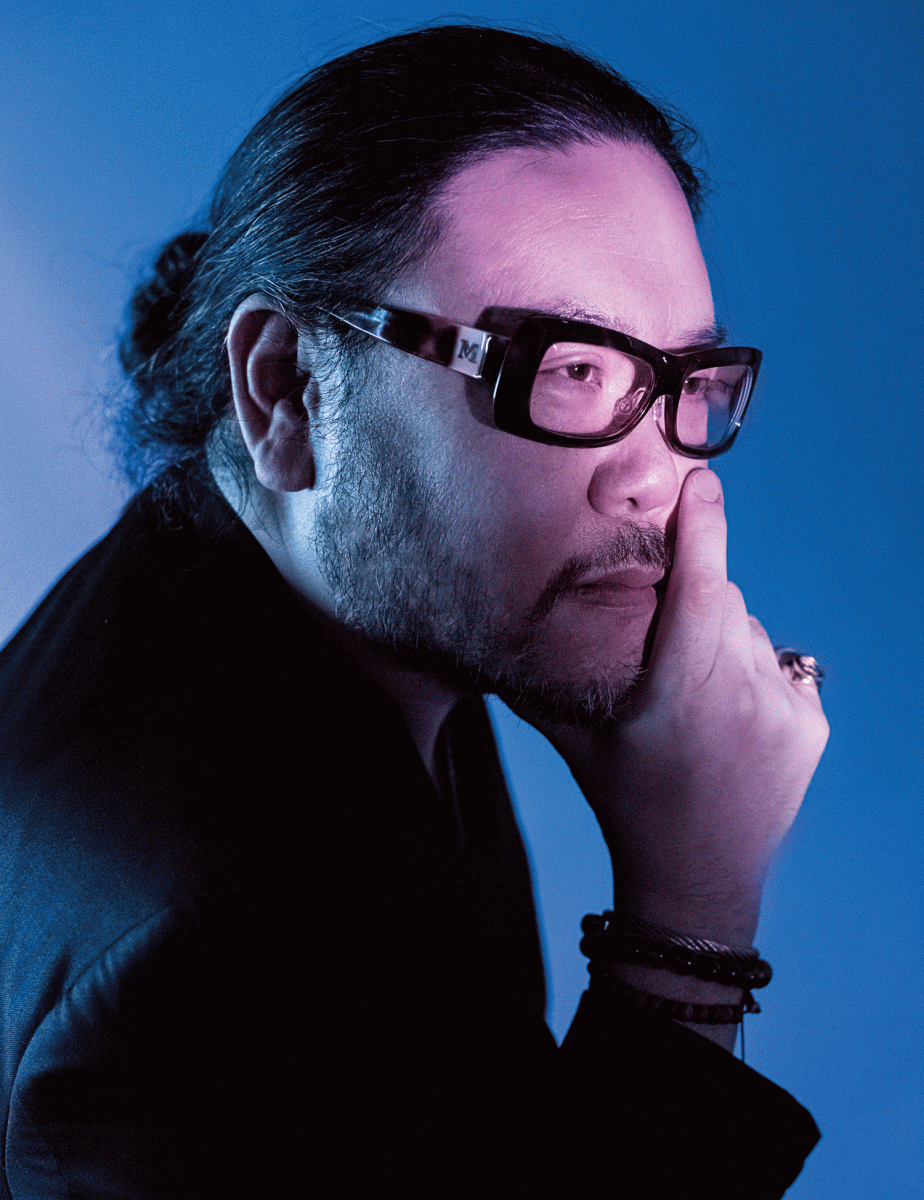 But as with financial risks, the biggest risks are also where the biggest potential rewards lie – to create an impact nationally and globally, to be the originator of new work that may get significant recognition and even to gain a new local audience. "From the perspective of what is interesting or important work that theatres can be doing, new work is probably the most important," Nestruck says. "Starting off with Tara Beagan's [Honour Beat] is obviously a very big statement that Indigenous work is important, local work is important and this is stuff we should see on a big stage."
It is very intentionally the goal of the board to gain national and even global attention for Theatre Calgary through big-statement productions such as Honour Beat. According to Randles, Mary and Max, which Arima developed in conjunction with an artistic team from New York, is the company's other big statement this season. "We have an artistic vision to stand globally in the world," Randles says, "and the artistic director really has to hone that vision."
Beyond Arima's expertise with large stages like Theatre Calgary's from his work on and off Broadway, Nestruck also points to the strength of his perspective. While Arima says he never felt like it was a factor in his work in the U.S., Nestruck notes that Arima is the first Canadian of Asian descent to direct on Broadway and is one of very few visible minorities ever to helm one of the country's regional theatres. "This is an era where we're really looking for leaders who can create an inclusive atmosphere," says Nestruck. Randles echoes this sentiment: "[Stafford is] a collaborator; he's very inclusive."
The early indicators are that the risks are paying off – season ticket sales are strong and Nestruck, who hasn't reviewed a Theatre Calgary show in some time, notes that he will likely be out to review Honour Beat.
For Arima though, the risks are only worth it in pursuit of good storytelling that impacts audiences. "I've always been interested in stories that have the capacity to provoke, to reveal and heal and to engage an audience," he says. "I think that there's no crime in that word 'entertainment.' I think that you can be entertained by works of art on any level that aren't necessarily frothy and fluffy."
And while he is still new to the role of artistic director, Arima seems to have found his own balance of show and business – creating a bold season on Theatre Calgary's big stage while ensuring the continued stability of a company with a reputation for mixing in some new pieces while not risking the house.
Career Timeline
1992
Graduated York University and received the Dean's Prize for Excellence in Creative Work.
1990 to 1995
Worked for Livent.
2003
Directed the West End (London, U.K.) premiere of Ragtime. The production received eight Olivier Award nominations, including Best Director.
2012 
Directed the "revisal" of Carrie off Broadway, nominated for five Drama Desk Awards.
2013 to present
 Artistic Advisor for Broadway Dreams.
2015 
Directed Allegiance, starring George Takei, Broadway.
Since 2017
Artistic Director, Theatre Calgary.