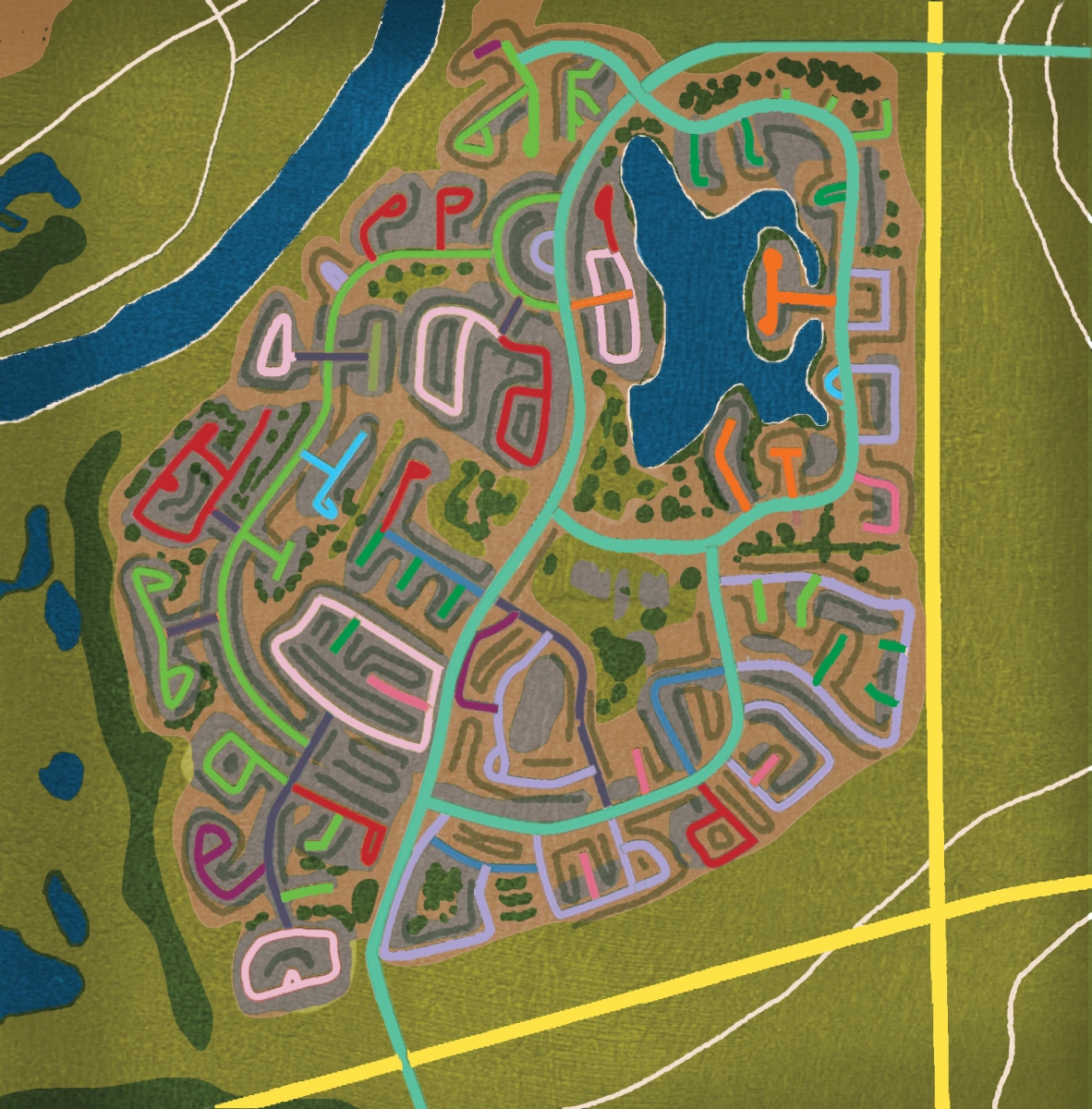 Trails are major high-speed transportation arteries.

Boulevards and Drives are major streets that lead out of subdivisions.

Gardens, Green, Grove, Heath and Park encircle or give access to spaces adorned with shrubbery, trees and other vegetation.

A Crescent is a U-shaped minor roadway accessible from either end.

A Close is a P-shaped minor roadway with entry from only one other roadway.

A Circle is a road that loops upon itself.

Road and Way are local roadways that may change direction.

Hill, Mount, Point, Rise and View are minor roadways with a noticeable slope.

>Gate, Link and Passage provide crossing from one area to another.

A Parade is prone to large numbers of pedestrians.

Bay is a short cul-de-sac, usually near water.

Manor is usually a private roadway.

Landing is a minor roadway located near water, or located on an escarpment overlooking a valley.
Streets run north-south; avenues run east-west. Odd numbers are on the west and south sides of streets and avenues; even numbers are on the east and north sides of streets and avenues.
From the Urban Survival Guide in Avenue Calgary's January 2019 issue.