Take a Look Inside a Modular Luxury Apartment
Calgary's Stack Modular unveils their new two-bedroom unit at the Global Petroleum Show.
By Shelley Arnusch
One of the biggest problems facing boomtowns is a lack of housing for the influx of workers. At the Global Petroleum Show, Calgary company Stack Modular revealed their solution: steel-frame modular apartments.
Built in a factory in Shanghai, the apartments are then shipped back and transported to their intended site where they are stacked together (hence the name) like giant Lego bricks. The process is quicker and more cost-effective than traditional building methods and with the majority of the construction happening off-site it also addresses another boomtown-specific problem: not having enough skilled local construction workers to build projects at the pace they are required.
While boomtown modular housing sounds like a euphemism for a cramped, portable trailer, Stack Modular's two-bedroom/two bathroom unit is more like an urban condo with two spacious bedrooms and walk-in closets.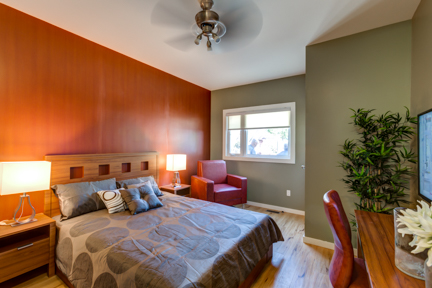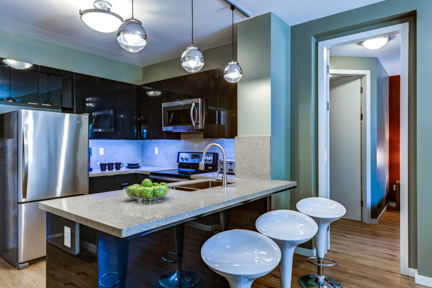 The kitchen is equipped with stainless steel appliances and an island with quartz countertop.
The living room features a flat-screen TV and a compact balcony off the dining room.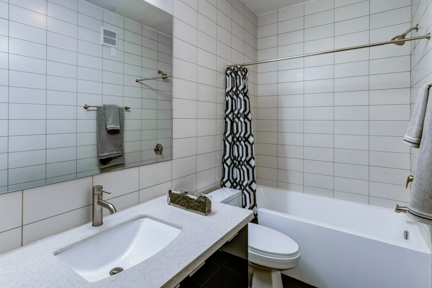 The contemporary bathrooms are equipped with quartz-topped vanities, marble tile and soaking tubs.
The unit on display at the Global Petroleum show represents what is planned for Duvernay Point in Fox Creek, Alta., a cluster of four-story rental apartment buildings to support the oil and gas industry in the region. Stack products can be adapted to other uses as well, such as disaster relief or any other situations where on-site construction is difficult or time-sensitive.
For more information visit stackmodular.com