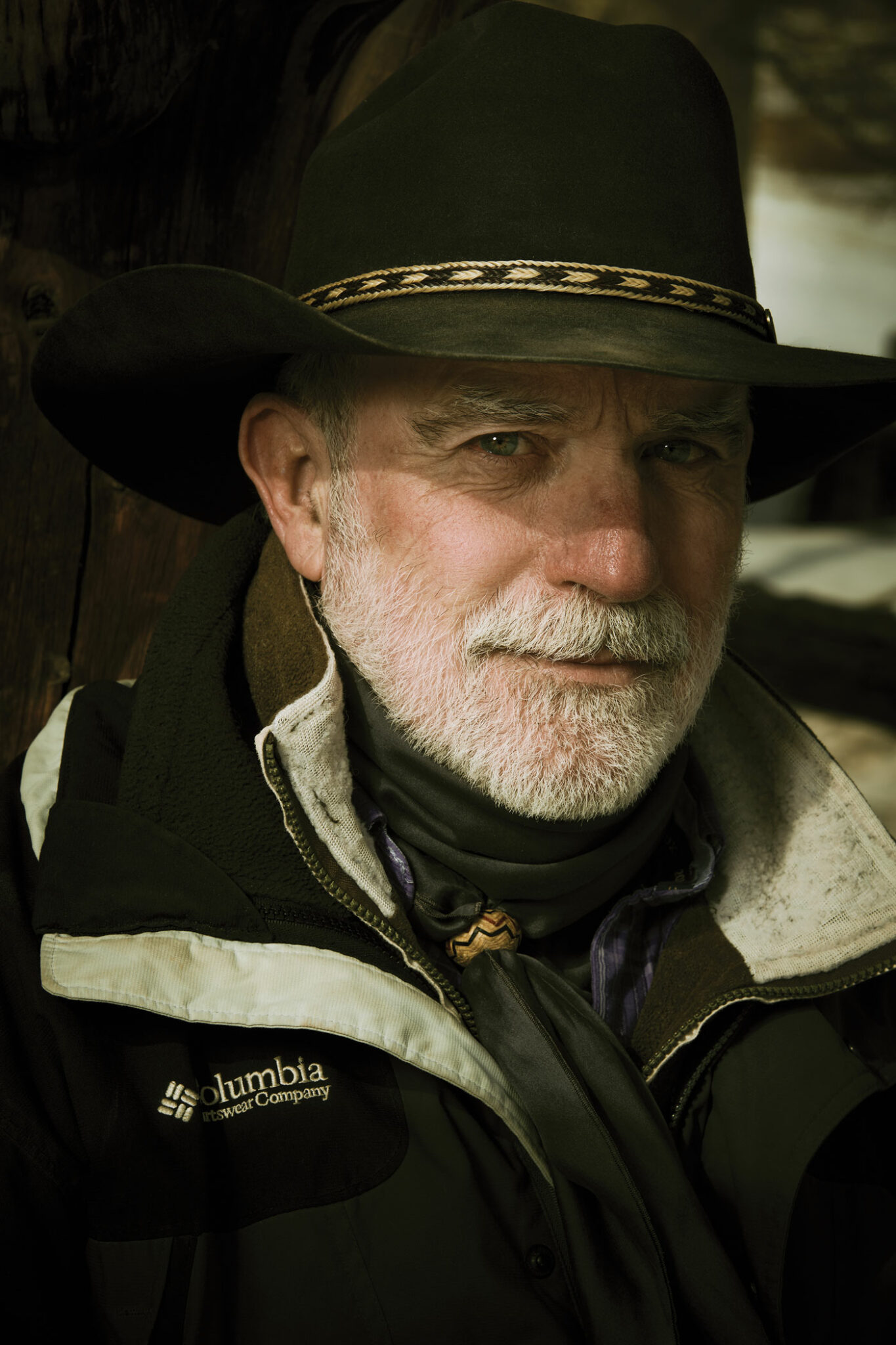 Terry Grant, or "Mantracker" as he's known, has enjoyed an adventurous career based on his ability to find people in the wild. From 2006 to 2012 Grant starred in nearly 60 episodes of the OLN (formerly Outdoor Life Network) adventure-reality series Mantracker.
Despite his long-standing success, he wasn't actually the first choice for the show. "They asked my cousin and he wasn't interested, so he passed my name on," Grant says. "I said yes. I really didn't know what to expect."
Each episode followed Grant as he hunted down two contestants, or "prey" who tried (and usually failed) to evade him. Prior to the show, Grant's human-hunting experience had been limited to volunteering with Foothills Search and Rescue Society, but when the cameras started rolling he knew instinctively what to do. "They really just sent me out there and said, 'be yourself, do what you do,' and that's it. It was really me using all the skills I had learned from 30 years of cowboying," he says.
Today, nearly a decade after Mantracker's end, Grant teaches his skills to groups in Alberta and across the country. He sets small simulation tracks and shares his techniques for footprint tracking, identifying imprints in grass and foliage and good old-fashioned human nature.
"Humans are going to do very predictable things in the bush. When we come to a river, we're probably going to follow it downstream. We will gravitate downhill or to the path of least resistance — we are all lazy," he says.
Grant's work isn't just about adventuring in the outdoors. He also taught a course on human tracking for the Edmonton Police Service to give them additional tools for finding suspects fleeing the scene of car collisions. Generally, when someone flees an accident, they will "run about 100 yards, turn left, turn down an alley and then hide," Grant says. After working with the Edmonton police, Grant got a call from them saying that they took his advice and at least one subject was found 200 metres away hiding down an alley/side street, just as he predicted.
Grant also served as a media consultant during the high-profile search across Western Canada for fugitive murderers Kam McLeod and Bryer Schmegelsky in the summer of 2019. "I'll keep helping and teaching wherever I am needed," Grant says. "This is what I do and who I am. If someone needs me, I'll help."