Glamorgan was established in 1958, and visiting the neighbourhood can feel a bit like a trip back in time to the mid-century era – in an entirely charming way. Residents stroll along tree-lined streets, families shop at the local bakery and butcher, and young people gather at the bowling alley. It's quiet, it's quaint and, according to local realtor Chris Audette, it's a very desirable neighbourhood in Calgary to buy a home.
Glamorgan is appealing for many reasons: it has a low crime rate, great access to major roads and plenty of shopping amenities and schools. This is a neighbourhood that was designed to be desirable in any decade.
Where to Eat
Since opening in 1981, Alpine Sausage has been run by German-, then Danish-, then Swedish-Canadian families. One of the most popular items here is the double-smoked bacon made with one of the oldest smokers currently operating in the city. The shop is also known for its great sausages (naturally) and burgers and is a rare purveyor of an elusive delight known as the Danish pork roll.
3919 Richmond Rd. S.W., 403-242-4884, alpinesausage.ca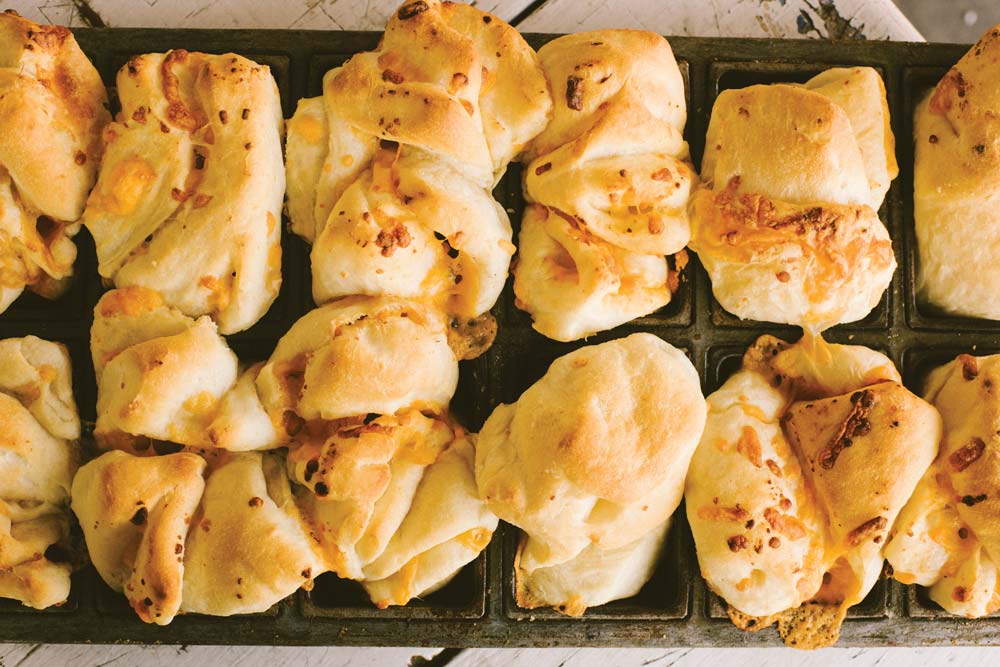 photography by jared sych
Cheese buns at Glamorgan Bakery.
Glamorgan Bakery's Dutch co-founder Don Nauta purchased the store (formerly Eric's Bakery) with partner Rudy Bootsma in 1977. Since then, two generations of Nautas have owned and operated this popular destination bakery. You'll find all the baked goods your heart desires here, from cinnamon buns and scones to doughnuts and sausage rolls. If you leave with nothing else, make it one of the famous cheese buns, with a cheese-to-bread ratio that is nothing short of perfection.
3919 Richmond Rd. S.W., 403-242-2800, glamorganbakery.com
In Avenue's 2014 Best Restaurants issue, Sophies was listed among the best pizzerias in Calgary. There's no skimping at this family-owned restaurant: the pies have hearty crusts with layer upon layer of toppings all smothered with cheese. Those looking for the delicate, thin-crust variety need not apply.
4808 Richmond Rd. S.W., 403-242-1141, sophiespizza.ca
More Great Spots to Eat
5255 RichmondRd. S.W., 403-240-4048, goldenbell.ca
Momoyama Sushi Japanese Cuisine
3919 Richmond Rd. S.W., 403-233-0995
3919 Richmond Rd. S.W., 403-217-7744, richmondspub.com
---
Where to Shop
For four decades, Calgarians have been coming to this party emporium for everything they need for their birthday bashes, wedding receptions and other celebratory events. The store has a full-range of decorations, featuring the trendiest themes as well as tableware, candy and other favours. Come Halloween, there is also a wide selection of costumes and wigs for kids, teens and adults.
3911 37 St. S.W., 403-249-6641, canuckamusements.com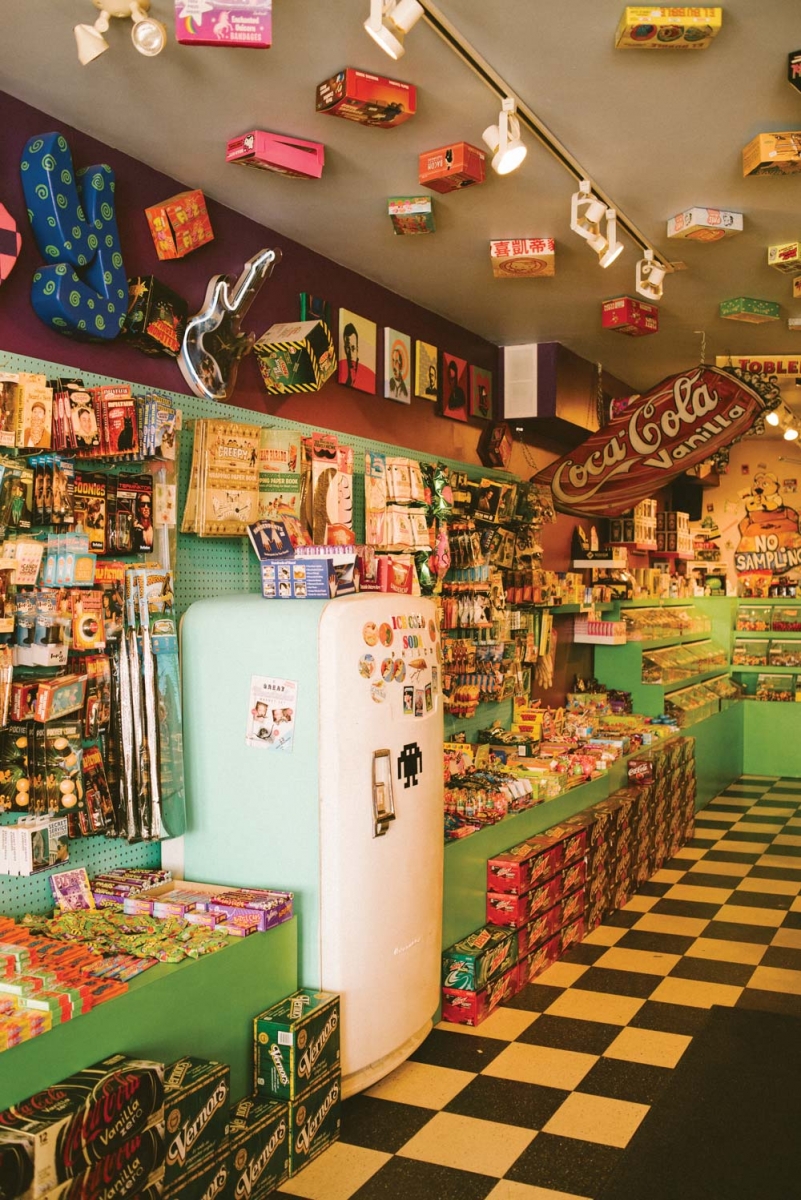 Candy stores aren't just for kids. Since it opened in 2011, Gummi Boutique has gained a dedicated all-ages following. All the traditional candy favourites (as well as some truly bizarre ones) are available here, along with a selection of eclectic toys and gifts. Mix and match sweet treats from the bulk bins to create your own ultimate candy bag, or opt instead for one giant, five-lb. gummi bear.
3919 Richmond Rd. S.W., 403-457-4864, gummiboutique.ca, @gummib_yyc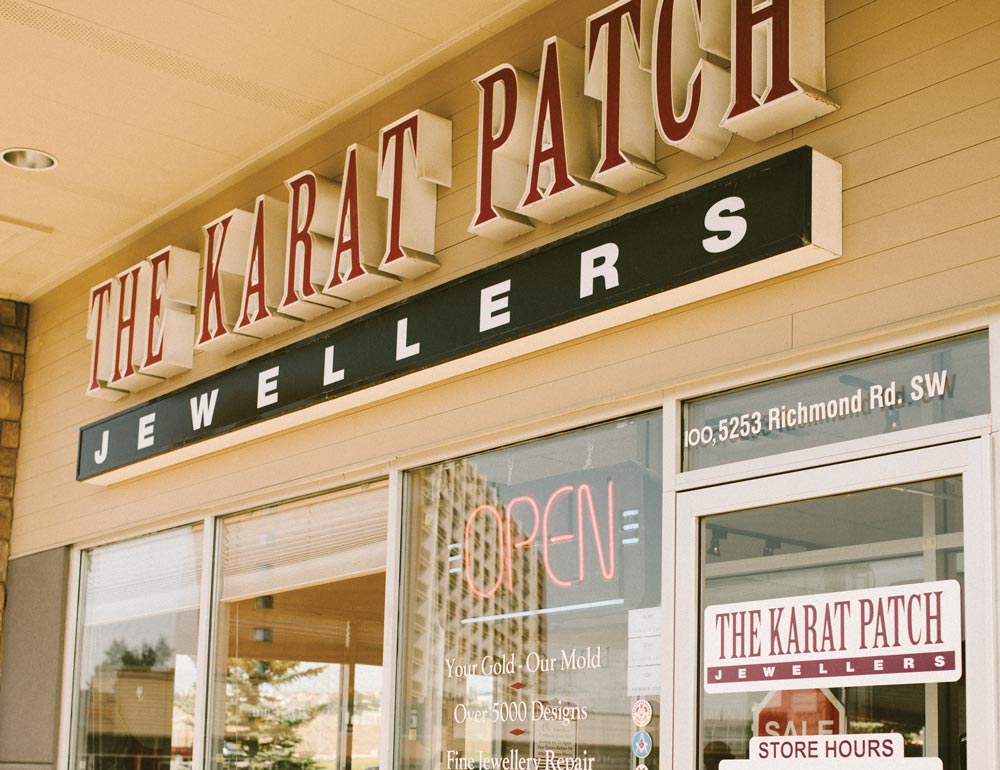 For close to three decades, this jewellery shop has been helping sweethearts choose the perfect stone and band to say "I do," with more than 5,000 different ring-design options. In addition to regular and custom-designed wedding rings, The Karat Patch also offers a selection of other jewellery items and watch repair.
5253 Richmond Rd. S.W., 403-242-6767, karatpatch.ca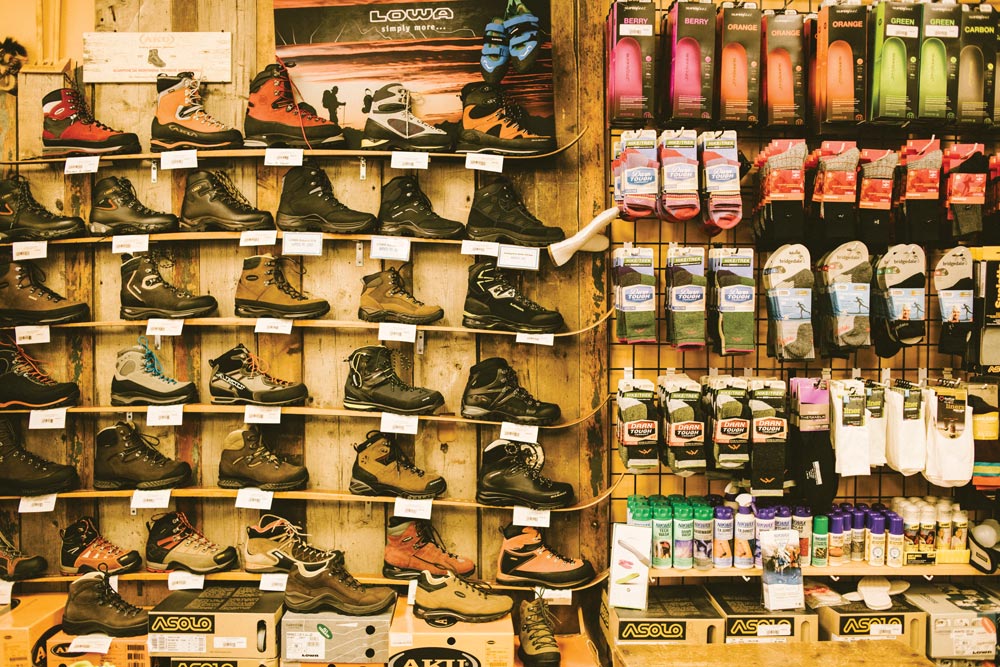 This is a must-visit for adventurous types looking to get outfitted for any season, whether it's essential gear for summer hiking or Nordic ski equipment and snowshoes for winter excursions. The Norseman also offers a full range of ski-tech services, such as waxing and camber testing, as well as instructional talks.
4655 37 St. S.W., 403-249-5451, norsemanski.com
---
What To Do
This bowling alley is a popular hangout in the neighbourhood, offering five-pin and 10-pin bowling in a retro space. Stop by for a casual game during the day or make an evening out of it and play glow-in-the-dark bowling. After the game, sit in the 1950s-style diner booths to watch a sports game and eat a quick dinner. The venue is also fully licensed.
3919 Richmond Rd. S.W., 403-249-0858, mountainviewbowling.com
---
Living In Glamorgan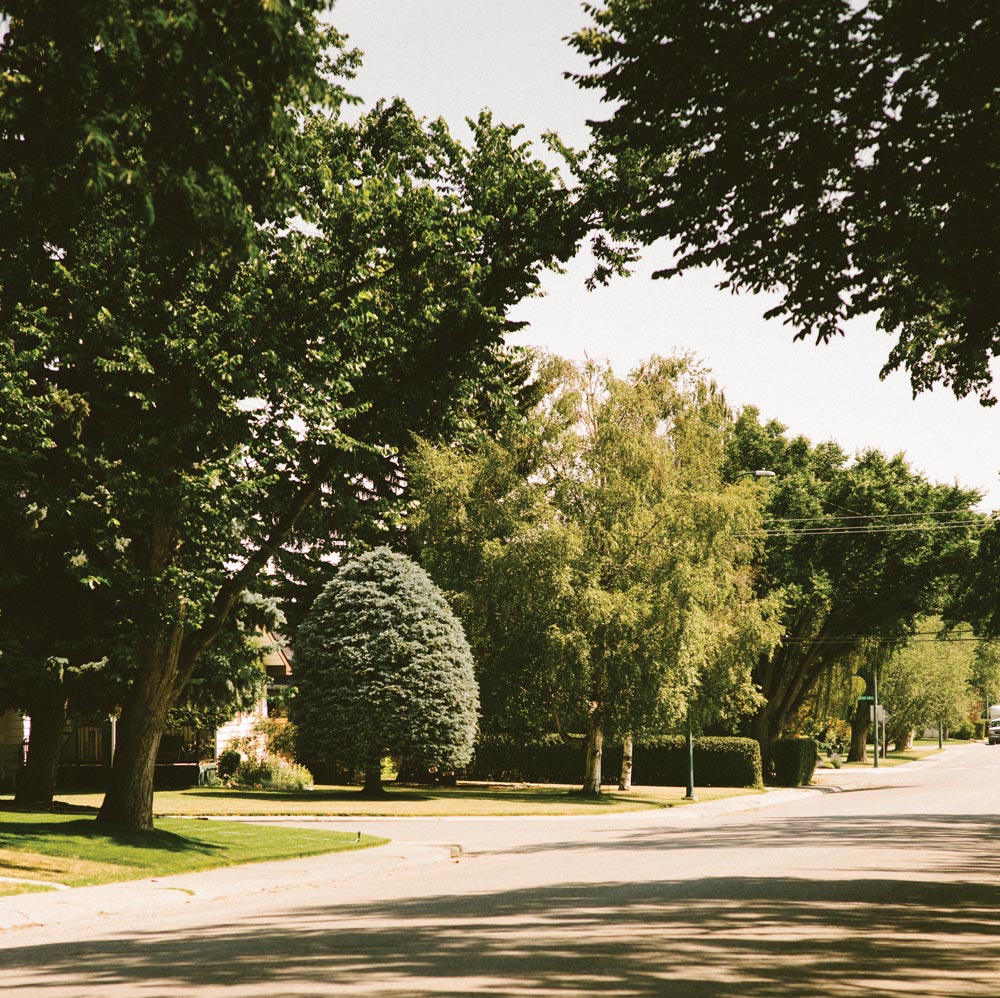 One of the many quiet, tree-lined streets in Glamorgan.
Glamorgan isn't an up-and-coming neighbourhood like the East Village. Rather, its appeal lies in its stability. This is a comfortable community, ideal for families looking for an address close to downtown. Christopher Audette, an associate broker and realtor with Royal LePage Solutions, says the neighbourhood's age is a big part of its charm, with a variety of different homes on each block, as opposed to the more uniform effect often seen in newer communities.
Audette says the typical Glamorgan property is a single-family home with detached garage, built sometime between the 1950s and the 1970s, with roughly 1,000 square feet of space on the main level and a developed basement.
"Typical to the 1950s and 1960s, most of these detached homes are bungalow-style or raised bungalows," says Audette. "They're primarily larger lots with backyards and gardens."
Other home styles prominent in Glamorgan include townhomes and apartment-style condos. The price point is another big part of Glamorgan's appeal. Between January and June 2015, townhomes and apartment-style condos were selling for between $200,000 and $350,000, while detached homes were selling mostly in the $450,000 to $600,000 range, making it one of the more affordable addresses among established communities close to downtown. Proximity to the boutiques and restaurants of Marda Loop and West Hills is also attractive to buyers.
With mature tree-lined streets and a safe, laid-back vibe, Glamorgan has what Audette deems "a real small-town feel."
"It's quiet and truly feels like a neighbourhood for Calgarians with family-oriented values," he says.
---
Meet a Neighbour
Beryl Ostrom is the president of the Glamorgan Community Association and has lived in Glamorgan for 32 years. She shares just a few things that she loves about her community.
"Glamorgan is a neighbourhood that people move to and don't want to leave. It has all the amenities you could need, and everyone knows everyone here. Glamorgan is a real community. We have active schools and an active community association. We're close-knit, engaged and involved.
"This isn't necessarily a destination neighbourhood, but there's lots going on. Mountain View Bowling offers both five- and 10-pin bowling and has the largest under-18 bowling league in the city, as well as a league for seniors.
"On June 20, [2015] Glamorgan held a big community event for Neighbour Day. Other events throughout the year include Winterfest, the Community Clean Up and the Adult Volunteer Appreciation Party, a special invite-only event."