When Gerard and Anne Curran opened the James Joyce Pub on Stephen Avenue in 1997, the intention was to recreate a slice of the Emerald Isle in Calgary. Wanting to stay true to the atmosphere of a traditional Irish pub, the couple collected and brought in hundreds of pieces of paraphernalia to adorn the walls and fill the cases in the pub. "All items were reminders of our past, our families, our country and our culture," says Anne Curran.
Much like its namesake's writing, the James Joyce Pub has hundreds of details that you might miss if you're not paying attention. Here is some background on a few of the pub's artifacts of note.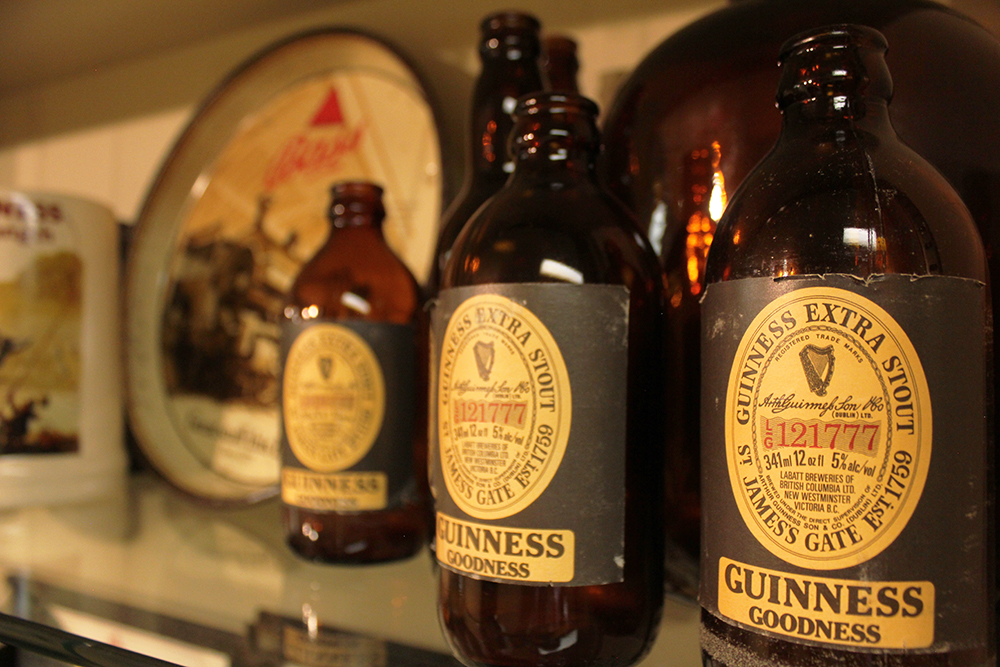 These Guinness stubbies were collected over many years in both Anne and Gerard's homes during a time when it was bought by the single bottle and drank on special occasions. People in Ireland mostly drank at their local pub, only drinking in their homes on special occasions.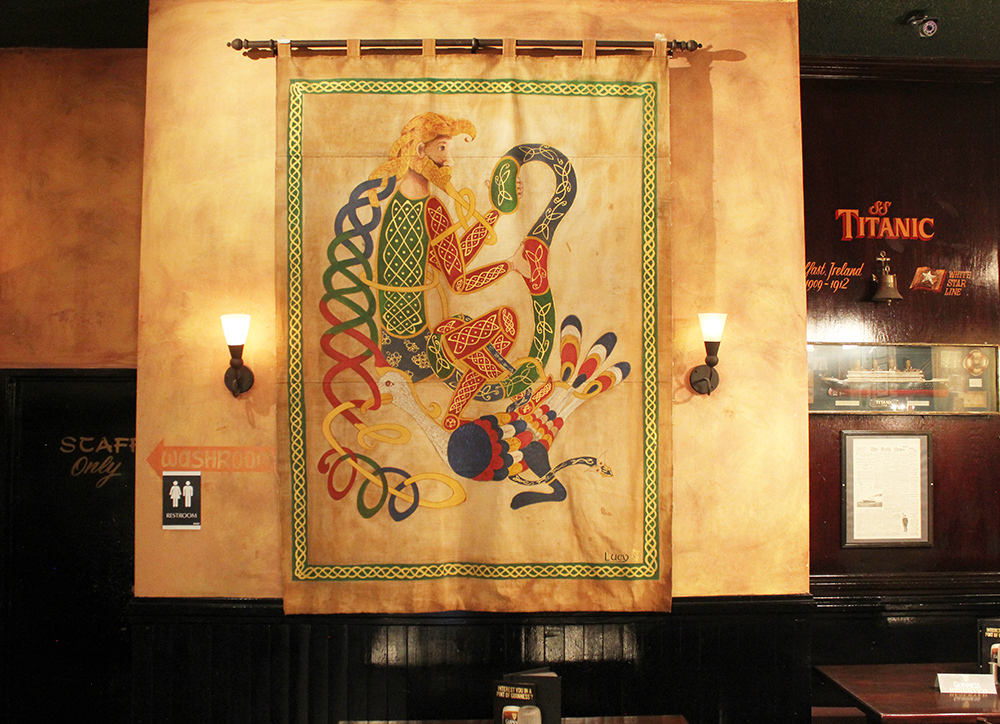 This and other tapestries hanging in the pub were created by a family friend from Ireland who now lives in Red Deer. She made them from old Boy Scout tents, coloured them with cold tea and fire and hand drew Celtic art from the Book of Kells, one of the world's oldest manuscripts held in Trinity University in Dublin. This tapestry is one of the illuminated letters from the Book of Kells.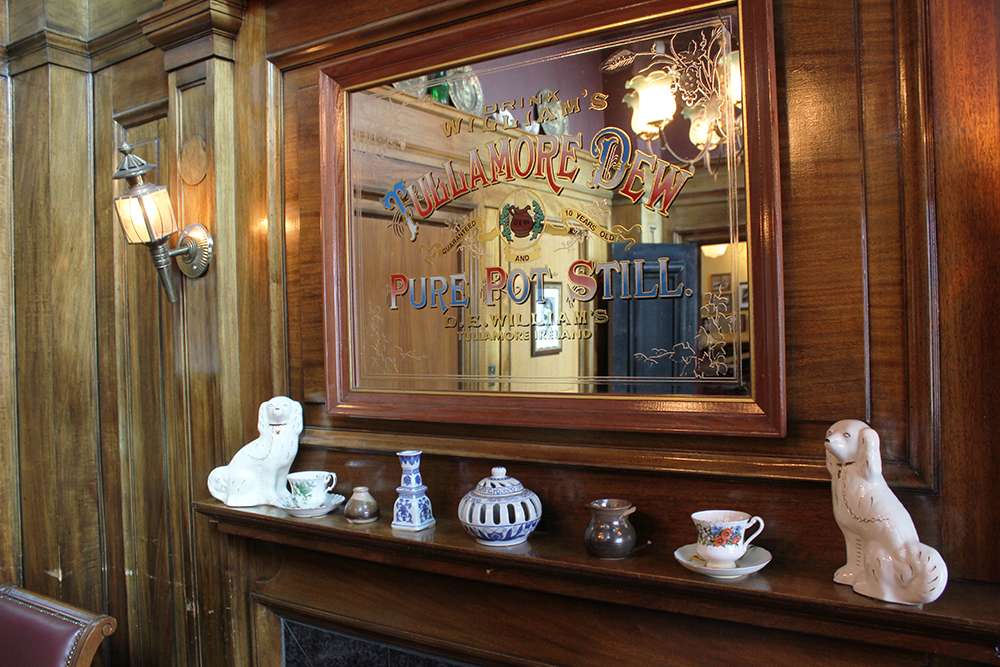 The two porcelain dogs on the mantelpiece in the Joyce's reading room are over 100 years old and belonged to Gerard's grand-parents. St-Charles spaniels were typical mantelpiece ornaments found in many homes where the Currans grew up.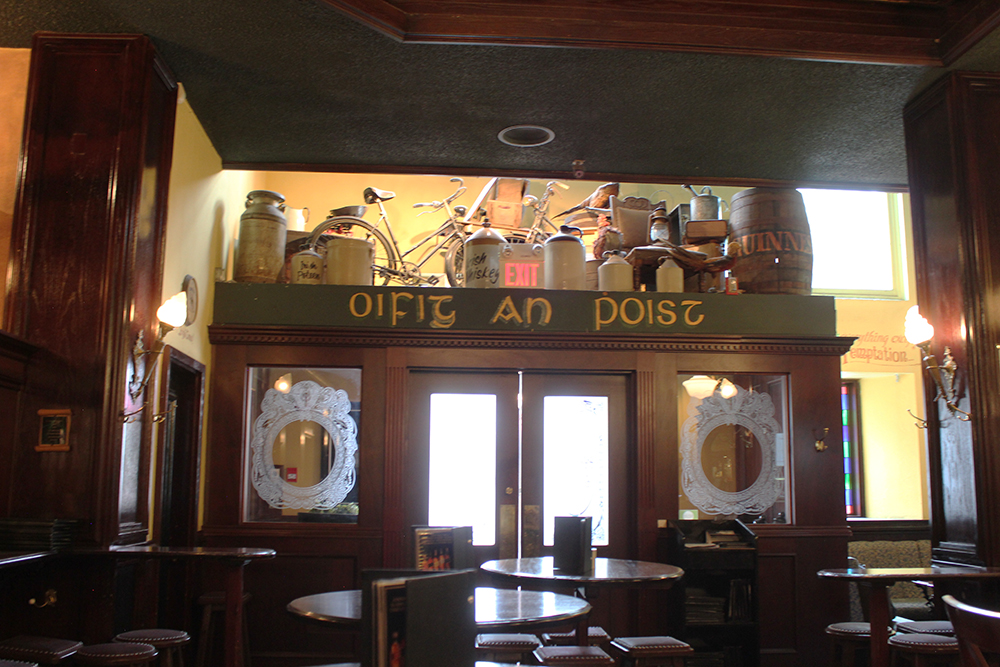 The storage space above the doorway contains a treasure trove of family memorabilia, including Gerard's father's bike, which he rode on to open the gates of the docks to let boats in to port back in Ireland. There are a plethora of such items throughout the pub, including a carbide lamp from the 1900s that belonged to Anne's father and a washing board that her mother would use to hand wash clothes.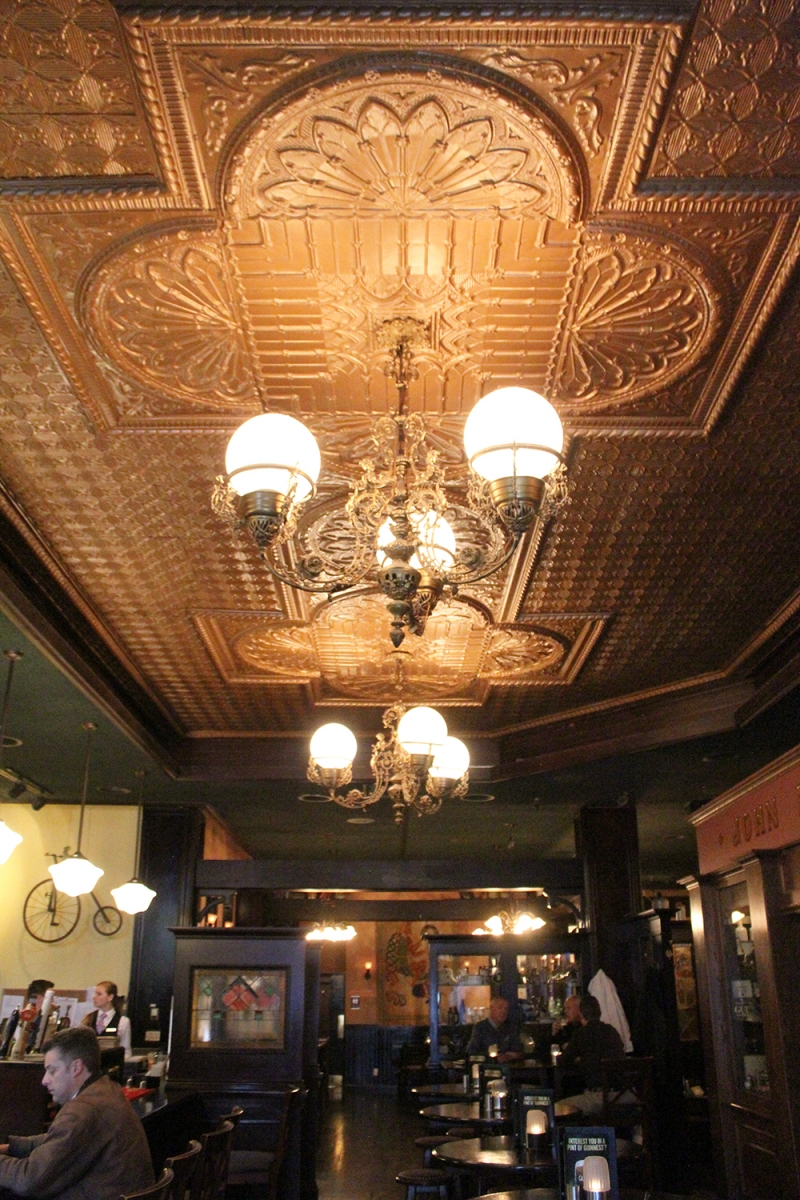 The central ceiling tiles in the bar were won at auction and are believed to have come from an old church. Incidentally, a handful of the more ornate stained glass windows were also former church windows.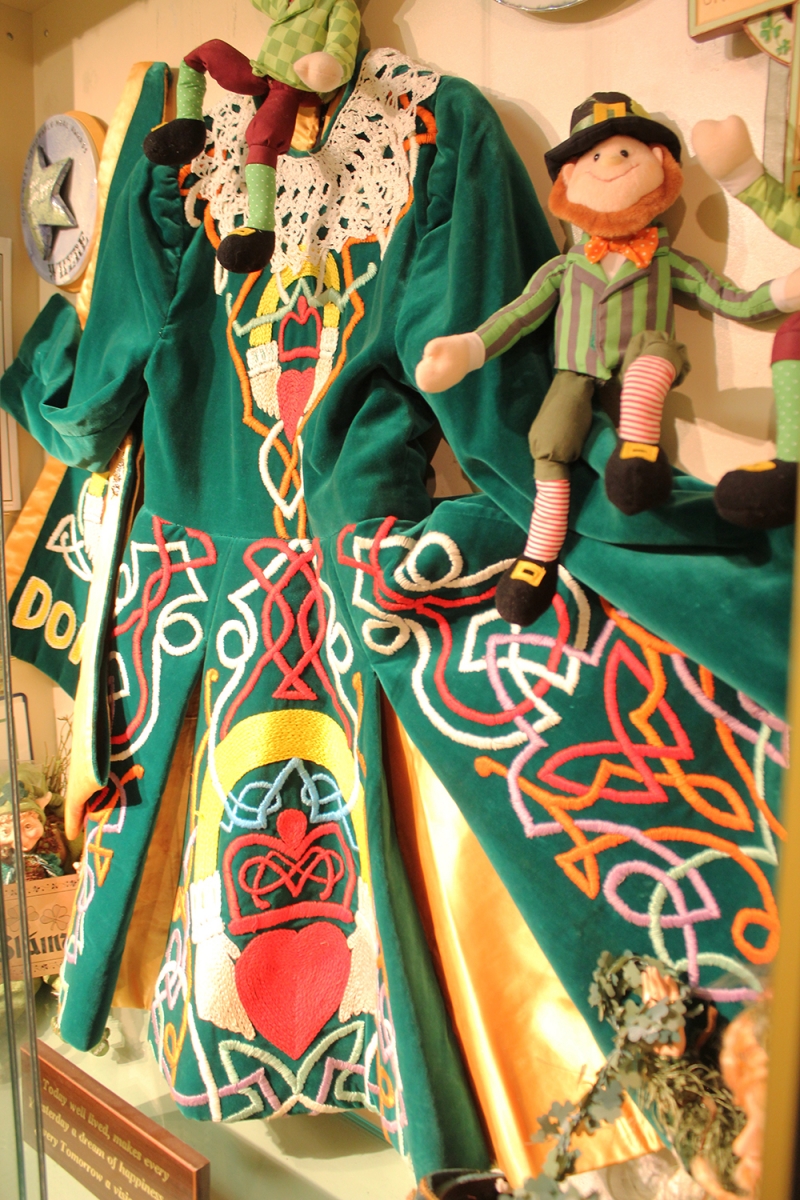 This embroidered Irish dance dress was a gift from an employee who no longer had a use for it. The heavily embroidered patterns often reference the Celtic symbols or the Book of Kells, though this particular dress would be considered 'garish' by modern, toned-down standards.