Calgary's downtown core has a reputation for high rises and blue-windowed mega buildings, but there are still a handful of simple house structures remaining.
Chris Doering and Connie Biggart are a pair of local historians who've kept tabs on a number of the provinces more interesting structures and have been documenting their adventures for more than three years through their website bigdoer.com. One area of interest they've recently revisited for a third time in as many years is the state of the few remaining houses in the downtown area.
"I remember back in the 1970s in that one area by the old planetarium, there used to be hundreds of houses," says Doering. "I started thinking about how long each of these houses has left. We've been going back each year to see what's changed. Each year we go back, a house has disappeared in the meantime."
Doering says most of these homes have been either reconverted into small businesses for jewellers, lawyers and others, or left in limbo, derelict and towered over by the adjacent skyscrapers. Architecturally, the buildings are nothing to write home about. If they were in residential areas, they certainly wouldn't stand out. Instead, their significance lies in what these houses represent, says Doering.
"Calgary's core is fairly new in many respects. It wasn't unusual back in the 1970s for there to be a great number of houses [in the core]. Most of what we're seeing in the downtown is actually fairly new."
Doering mentions that one of the houses that's deepest in the downtown core is actually from the 1950s, which can be jarring given the tendency for Calgarians is to think of the downtown as having always been the grouping of monolithic structures it is today.
Doering predicts he and Biggart will be returning to catalogue these homes on an annual basis, but suspects that, based upon what he's seen, two of them are probably doomed and might not be there next year. In spite of this, he maintains a stoic attitude towards the loss of these old homes.
"I hate to see anything that's historically interesting go, but we have to accept the fact that it is going to happen."
For more information about these homes or Doering and Biggart's work, visit bigdoer.com.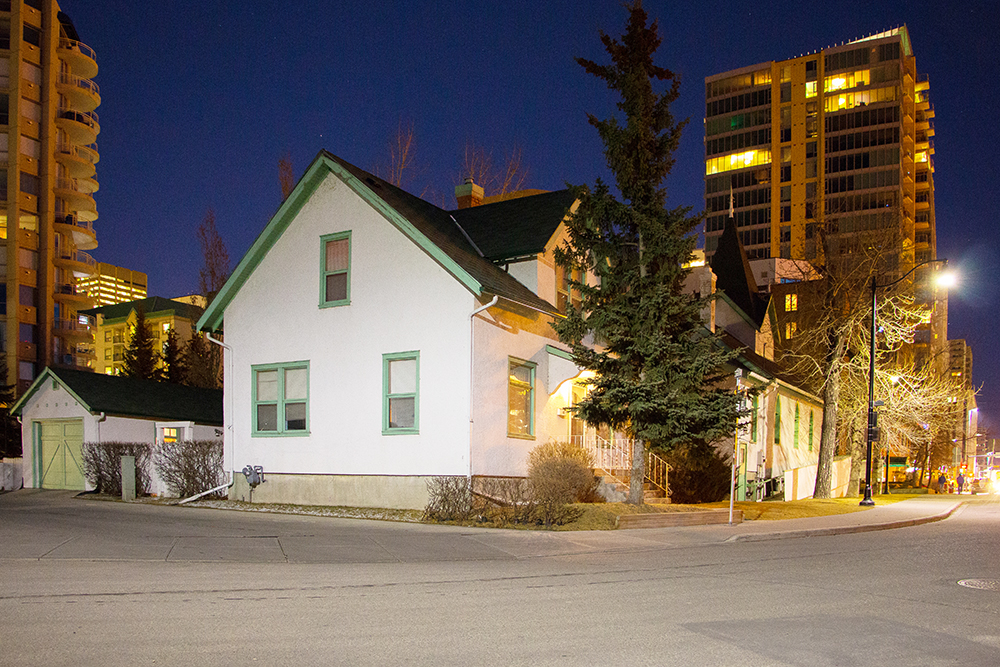 Photo by Chris Doering
Once a residence for the adjoining church's pastor, this home is still in relatively good condition.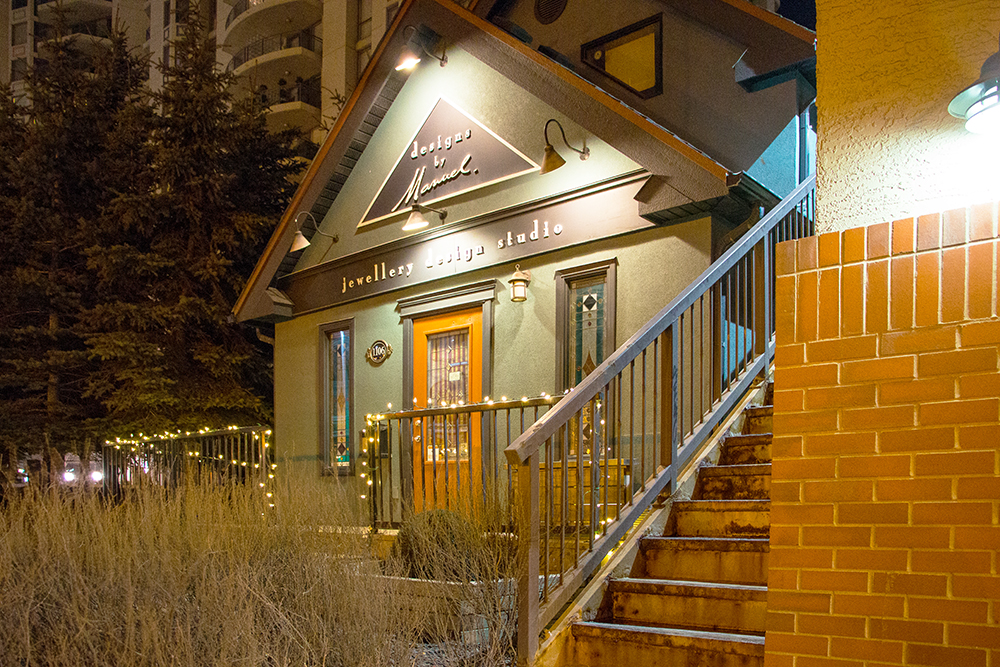 Photo by Chris Doering
Built in the early part of the 20th century, this home is the oldest of the bunch, and is currently occupied by jewellery design studio Designs by Manuel.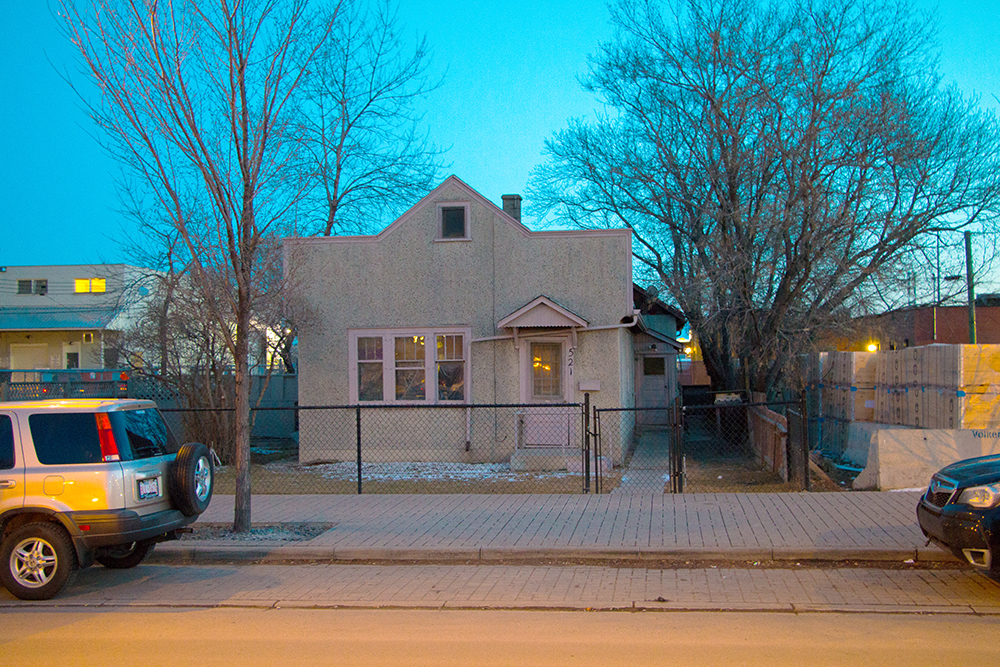 Photo by Chris Doering
This home is the last one standing in the Downtown East Village. It was once a residence for low-income renters in a time when the neighbourhood still had a bad reputation.