The Story of the Calgary Herald Gargoyles
These impish icons have a storied past and keep popping up in unexpected places.
By Andrew Guilbert
The two Herald staff gargoyles on display at Fort Calgary are actually smaller reproductions of the real thing.
Photographs by Andrew Guilbert
On the corner of 1st Street and 7th Avenue S.W. once stood the original office of the Calgary Herald, its walls adorned with over 600 gargoyles of all descriptions. The plethora of creatures, including fish, crabs, monkeys and lizards, were sculpted in 1911-1912 by Mark V. Marshall of England's Royal Doulton, a famous ceramic and pottery company no longer in operation. As anyone with a cursory knowledge of the pieces will tell you, the stand out pieces in this collection are undoubtedly the stylized caricatures of the paper's staff, with everyone from the editor to the cleaning lady being memorialized in stone.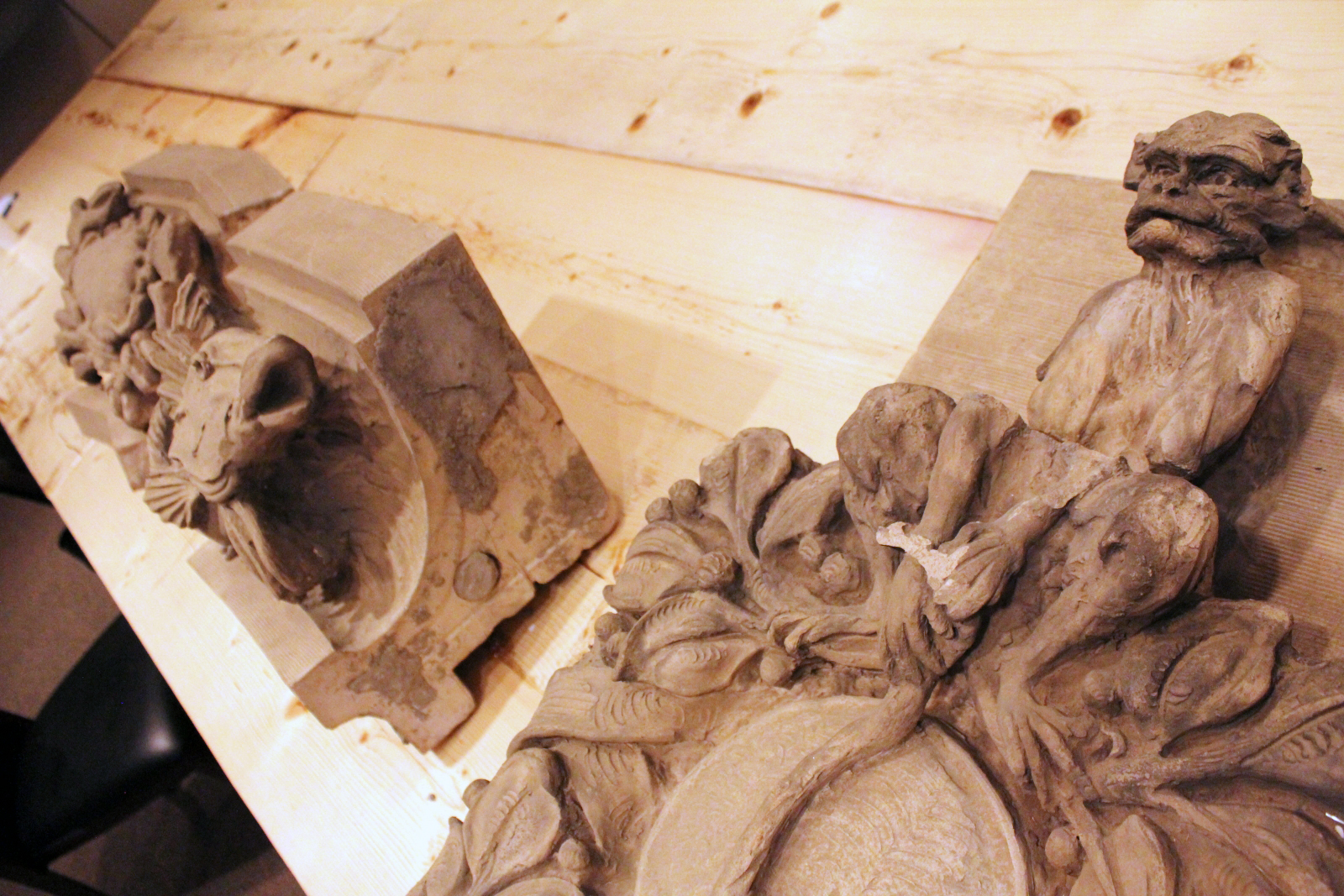 Three of the Gargoyles kept in Fort Calgary's storage.
In 1966, the building suffered the first loss of some of its gargoyles when parts of its brick and terra cotta facing began crumbling into football-sized chunks and had to be replaced with a sleeker (and safer) marble cladding. By 1973, the old Herald building, then known as the Greyhound building, faced the wrecking ball, and public outcry convinced the city to save and store many of the gargoyles.
In 1994, the city decided to keep a handful of representative pieces and auction off the rest of the gargoyles with proceeds to benefit the Calgary Historic Preservation Fund. Today, these impish figures can be found scattered around Calgary in people's homes, backyards, various institutions and occasionally eBay. Last month, a number were taken down from their home on the side of the Len Werry Building in preparation for redevelopment in the area, continuing their century long game of musical chairs.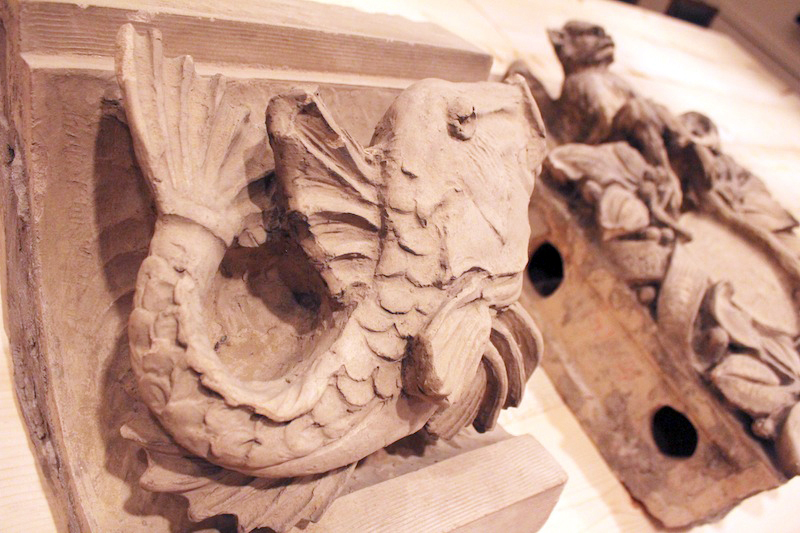 Of the more than 200 currently accounted for, seven can be found in the storage area of Fort Calgary, including fish, lizards, crabs and (most of) a pair of monkeys, all won at the city's 1994 auction. The Fort's display of a pair of the Herald staff gargoyles are merely convincing, small-scale reproductions. Interestingly, Sara-Jane Grutzner, the Fort's president and CEO, personally bid $2,500 during the '94 auction for a crab gargoyle which currently rests in her home garden. ( A steal when you consider the gargoyle mask listed on eBay in 2007 had an asking price of $7,900.)