Age: 35
Job title: Founder and Creative Director, Amanda Hamilton Interior Design; Director, The Loft by Amanda Hamilton
Why she's a 2017 Top 40 Under 40:
Hamilton's keen eye and attention to detail has positioned her as a leader in Calgary's interior design community. Beyond her flourishing interior design practice, she regularly mentors young entrepreneurs and emerging interior designers.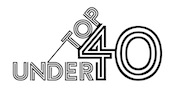 When interior designer Amanda Hamilton left her first employer, McKinleyBurkart, to start her own company in 2009, she had only one residential client and one commercial client. Now, with design teams that include five full-time employees based in Calgary and Vancouver, plus work in Edmonton, Saskatoon and Regina, Amanda Hamilton Interior Design (AHID) has had exponential growth. Last year the firm worked with a roster of 45 clients across the country.
AHID has handled the design of renowned restaurants in the city including Native Tongues, Rodney's Oysterhouse and Aejo as well as retailers such as Mariah and Bricks Wine Company.
Beyond her residential and commercial design projects, Hamilton has also debuted her own line of products including kimonos, table linens, throw pillows, scented candles and a collection of ceramics produced in collaboration with the Los Angeles ceramicist Brooke Winfrey of BTW Ceramics.
Earlier this year, Hamilton was approached by the owners of The Guardian condo towers to take over the Sanctuary Loft space in Victoria Park. In the spring she relaunched it as The Loft by Amanda Hamilton – a designer showroom and retail shop that also serves as a design consultation office and event space. To take advantage of the space, Hamilton started a panel discussion series centred around design, hospitality and creativity. "My goal is to educate the general public on design and the arts by making it accessible and approachable," says Hamilton.
It seems she may become a victim of her own success as the popularity of the events has them destined to outgrow The Loft very soon.
The panel discussions have allowed her to raise awareness and funds for Junior Achievement of Southern Alberta (JASA), as currently all the proceeds from ticket sales go to support the organization.
Hamilton's dedication to raising the profile of the interior design industry while supporting education also led her to launch a travel scholarship for Mount Royal University (MRU) interior design students.
Having mentored students with both MRU and JASA, Hamilton says she was excited to find another way to encourage students to grow. "Education doesn't necessarily need to be formal; we sometimes need the disruption of learning about design outside the classroom to really grow," she says. -Kait Kucy