Age: 36
Job title: Co-founder, Market Collective
Why she's a 2017 Top 40 Under 40:
As a co-founder of Market Collective, Guerra has helped grow the community-focused arts market from the ground up. In the last three years alone, the markets have generated $5 million in sales for local artisans and artists.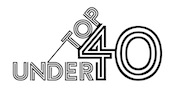 In 2008, just weeks after meeting on the porch of a mutual friend's house, Angel Guerra and Angela Dione (Top 40 Class of 2011) decided to chip in $50 of start-up capital each and launch Market Collective (MC) together.
The inaugural MC was a resounding success. Around 500 visitors came to support 30 local artists and a handful of musicians in Kensington's Carpenter's Union Hall.
"I really thought it was important to give artists and artisans an accessible place to show and sell their work – somewhere they could work toward making a successful career for themselves in the arts," Guerra says.
In the nine years since that first event, MC has proven it is just that. The organization now features 75 to 100 local artisans as well as local food and drink vendors and musicians at each of its eight annual markets. In 2016, the markets received 42,000 visitors.
MC has had a huge impact on the livelihood of local artisans, who keep all the profits they make at the events. MC artisans made $1.5 million in sales in both 2014 and 2016, and $2 million in 2015.
Many local businesses that got their start at MC, such as Plant, have been able to open their own stand-alone retail operations or, in the case of Camp Brand Goods, have grown their operations into shops and online retail across the country.
"Market Collective's success always goes back to whether the people we started this for are growing," Guerra says. "These last couple years, so many people were able to quit their full-time jobs or start up brick-and-mortar shops. That's when you know Market Collective is successful."
In recent years, Guerra, who is also a substitute teacher with the Calgary Board of Education and an outdoor education leader with Westmount Charter School, has taken on a more defined role managing MC's community initiatives and collaborations as well as focusing on media relations. She helped oversee MC's growth from six employees in 2016 to 12 in 2017 and organized the multiple workshops MC has held. Last year, she worked on a collaboration with Phil & Sebastian, which now sells the work of five rotating MC artists in its Stephen Avenue coffee shop.
"Going into our 10th year, we're focused on not just being an artist market but being an organization that has the ability to change the landscape of the city," says Guerra. -Alana Willerton