Age: 38
Job title: Assistant Professor, Werklund School of Education, University of Calgary
Why she's a 2017 Top 40 Under 40:
Hanson made the U of C's Indigenous education course available to students online and has helped develop a master's of education program focused on Indigenous education.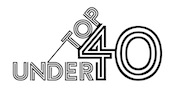 When Aubrey Hanson was in the fifth grade, each student in her class was directed to create a flag that represented their ancestry. While her classmates drew up Norwegian or Scottish flags, Hanson asked her teacher what they should put for Mtis heritage, assuming most people, like her, were a combination of Aboriginal and immigrant heritage.
"She kind of gave me this look and said, 'Aubrey, you are the only one.' And I was like, what?'" says Hanson. "I didn't realize the extent to which Indigenous people were a minority in this country; that was shocking to me in fifth grade."
Since then, Hanson, now an assistant professor at the University of Calgary's Werklund School of Education, has become well-versed in Indigenous and Mtis realities in Canada, and has dedicated her life to sharing that knowledge. Through her teaching, she helps educators in training tackle stereotypes and misconceptions about Indigenous culture, a process that can often take an emotional toll both on her students and on her.
"One of the challenges is being faced with questions that come out of an understandable ignorance. You know it comes from the fact it wasn't taught in schools, but it hurts," she says. "People don't know that the last residential school closed in 1996. It's not ancient history."
Hanson's research examines how Indigenous literature can be used to help people learn about that history. "If you want to engage people in learning about these difficult histories and social issues, literature can be a way to open up and inspire, instead of hammering people over the head with facts," she says.
Hanson was hired into her current role while she was still finishing her Ph.D., and since then she has made the U of C's bachelor of education's mandatory Indigenous education course available online, making it accessible to students who aren't able to be on campus. She has also co-developed a master's of education program focused on Indigenous education, one that takes the Truth and Reconciliation Commission's call to action as its guide.
She is also one of the organizers of last December's Eyes Open, Eyes High, a community celebration featuring speakers, discussions, theatre and a showcase of undergraduate student's learning in the form of short video clips.
In spite of her many personal accomplishments, Hanson is quick to specify the collaborative nature of her work. "All the social change I'm talking about, no one person can do it. Lots of people are doing it, and I see myself as part of a much bigger picture." -Andrew Guilbert