Age: 30
Job title: Founder, Educator and Consultant, Sterile Processing Education Charitable Trust (SPECT)
Why she's a 2017 Top 40 Under 40:
Fast has educated hundreds of health-care workers in developing countries on proper medical equipment sterilization, and has developed and distributed a prototype sterilizer that can be powered by wood fire.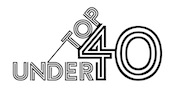 Facial tumours. Reversed knees. Severe burns. These were the sorts of conditions that Christina Fast saw volunteering as a medical-tool sterilizer with Mercy Ships, a non-profit floating hospital ship circulating off the west coast of Africa, in 2011. But what she saw when she visited a hospital in Sierra Leone left her dumbfounded.
"[The hospital] would put instruments they had used in a bucket of chlorine and water, and let them sit there for an hour and then use them on another patient," she says. "The water and chlorine solution was only changed once a week. There was floating blood and tissue and other things inside this solution."
A doctor working there told her 90 per cent of his patients returned with infections.
This experience pushed Fast to create the Sterile Processing Education Charitable Trust (SPECT), an NGO that provides free classroom training in medical device reprocessing (MDR), the proper sterilization of medical equipment, and onsite practical mentoring. While SPECT does have occasional volunteers helping on the ground, for the most part, Fast works solo. Six years on, SPECT has taught more than 230 workers in 40 hospitals and 60 health centres in six countries.
When Fast realized the hospitals she visited needed sterilization machines that could function without electricity, she invented one. She adapted a pressure cooker she bought on Amazon and could power using wood fire, and redesigned it for use as sterilization equipment. Eighty-eight of these prototypes have since found their way to hospitals and clinics in need.
To keep SPECT running, Fast has secured $290,000 in contracts and grants, including a $112,000 grant in 2013 (given to SPECT via Mercy Ships Canada), and has raised more than $60,000.
Until last February, Fast spent half the year teaching MDR at Alberta Business & Educational Services in Calgary, and the other half working in Africa. Thanks to her successful fundraising, however, she will now be able to work nine months of the year in Africa, teaching a new generation of MDR professionals to persevere despite the sometimes difficult conditions.
"I've had moments where I've felt weak, and there are many moments where I forget why I'm doing what I'm doing," Fast says. "But I think persevering despite those hard times will be the key to my success." -Andrew Guilbert