Age: 32
Job title: Health Education Coordinator and Certified Diabetes Educator, Tsuut'ina Health Centre
Why she's a 2017 Top 40 Under 40:
Guy leads a team that has created a range of diabetes-prevention and treatment initiatives to address the high rates of the disease in the Tsuut'ina Nation, forming a roadmap for other indigenous health programs in the province.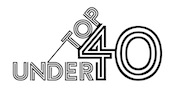 Pulling weeds in the community garden at the Tsuut'ina Nation may seem worlds away from a career in international modelling, but Devon Guy says one job actually led to the other.
Guy's interest in nutrition was sparked when she was 16 and modelling professionally in Italy, where she was exposed to the fashion world's infamously unhealthy eating habits. "I thought, 'there has got to be another way, we cannot be compromising our health,'" says Guy, who would go on to study nutritional sciences at McGill University.
These days, Guy is a health education coordinator and certified diabetes educator for the Tsuut'ina Nation, one of the Treaty 7 Nations, located just southwest of Calgary. Helping tend the community vegetable garden there is just one of her many tasks.
Diabetes occurs earlier and at a higher frequency in First Nations than in the general population in Canada, and Guy and her team work collaboratively to prevent new cases, developing school curricula such as the Diabetes Prevention Program for grades three and four and the Food Literacy Program for grades five to eight, in which children are taught food knowledge and skills with implications for health, such as recipes for healthy eating, diabetes prevention and how to grow food.
These classes often use the community garden that Guy applied for and received grants to start, as a teaching tool.
Before Guy and her team started working with the school three years ago, the cafeteria staff had never been offered professional development. Now the reserve's Health Centre team and the school cooks collaborate to implement new recipes for the more than 300 students they feed every day, and they've taken sugar-sweetened beverages off the menu.
A year ago, Guy started the monthly Adult Endocrinology Clinic, widening access to specialized care for people dealing with diabetes and hormone-related conditions in Tsuut'tina by bringing in two specialists.
With all of these initiatives, the health message is spreading. The program's logo is now used to mark healthier food options at food retailers on the reserve, and the Health Centre is also offering training to Tsuut'ina caterers.
As part of the master's of public health degree Guy recently completed, she created a summary of lessons learned through her work with the Health Centre. That document is being used as a roadmap for other Alberta First Nations interested in indigenizing health promotion programs.
While it can be difficult to show the results of preventative programs, Guy is optimistic. "Small changes can be so significant, and it's okay to just focus on those because we're not going to change things overnight," she says. -Jennifer Dorozio