Age: 39
Job title: Founder and Medical Director, Clinic for Advanced and Metastatic Prostate Cancer, Prostate Cancer Centre; Urologic Oncologist, Southern Alberta Institute of Urology; Clinical Associate Professor, University of Calgary
Why he's a 2017 Top 40 Under 40:
Dr. Gotto helped found the Clinic for Advanced and Metastatic Prostate Cancer (CAMP) – a flagship program recognized nationally for providing the best possible care to men living with advanced and metastatic prostate cancers.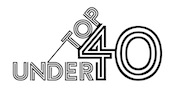 According to the Canadian Cancer Society, urological cancers – those affecting the prostate, bladder, kidney and testicles – account for just over 31 per cent of all new cancer diagnoses in men in this country. These types of cancers can be cured with timely intervention, but if left unchecked they risk becoming metastatic and spreading to other areas of the body.
Dr. Geoffrey Gotto recognized an unmet need to consolidate care and provide easier access to advanced treatments and clinical trials for this patient group, which led him to help establish the Clinic for Advanced and Metastatic Cancer (CAMP) at Calgary's Prostate Cancer Centre.
CAMP combines both clinic and research space and provides state-of-the-art, multidisciplinary care. CAMP patients get access to novel therapeutic agents in the treatment of advanced prostate cancer through participation in international clinical trials. Under Gotto's leadership, hundreds of men have enrolled in clinical trials, and CAMP is collaborating to establish one of the largest biorepositories in the country to facilitate prostate cancer research. Gotto himself has raised around $500,000 to support the clinic, and CAMP's success in clinical trials has brought in close to $2 million in funding for the Prostate Cancer Centre over the past five years. Due to CAMP's successes, Gotto has been invited to
cities across Canada interested in developing similar programs, and he mentors colleagues nationwide.
Losing his grandfather to metastatic prostate cancer in 1994 is what inspired Gotto to pursue urology. "He proudly served in the Canadian military and dedicated his life to this country; I had tremendous respect for him growing up," Gotto says. "He died shortly after his retirement, which I didn't think was fair. I always wondered if his death could have been prevented, if he really had to suffer the way he did in the end."
Following his urology residency at the University of British Columbia, Gotto completed a two-year fellowship in urologic oncology at Memorial Sloan-Kettering Cancer Centre in New York – one of the world's top cancer-care hospitals. At the same time he completed a master's in public health at Harvard.
He continues to be a busy researcher, having published more than 30 peer-reviewed papers, and as a clinical associate professor at the U of C, he trains surgical residents and fellows. But the majority of his time is spent in direct patient care, performing more than 700 surgeries a year. "As a physician, the more you are able to help your patients, the more rewarding your life becomes and the more dedicated you become," he says.
-Felicia Zuniga