Age: 39
Job title: Assistant Professor, Department of Medicine, Cumming School of Medicine, University of Calgary; Rheumatologist
Why he's a 2017 Top 40 Under 40:
Dr. Hazlewood's groundbreaking research in the field of rheumatoid arthritis advocates for treatment guidelines that take into account patient preference along with medical need.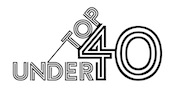 Rheumatologist Dr. Glen Hazlewood lets his personal curiosity take him in unexpected directions. That's what led him to his current work researching how rheumatology doctors choose courses of treatment for patients.
After completing his medical training at the University of Calgary, Hazlewood received a Ph.D. through the University of Toronto in 2016. Since then he has been working as an assistant professor at the U of C, specializing in research that emphasizes patient preferences when it comes to care. In particular, his research focuses on rheumatology, a field where doctors have seen a huge growth in the number of medications available, which are often used in combination, expanding the possible treatment options exponentially.
Giving patients choice when it comes to their health care may seem obvious, but even though some physicians do take patient preferences into account, it is not a systemic approach to treatment at this time. When Hazlewood began to take note of how many of his patients were struggling (largely because the symptoms of chronic diseases such as rheumatoid arthritis are felt so acutely), he wanted to explore how treatment choices could also take patient preferences into account.
"I've always been interested in how we make decisions in practice," Hazlewood says. "The more I got into it, the more I realized that one size doesn't fit all."
Hazlewood is currently working on a set of treatment guidelines for the Canadian Rheumatology Association that will include integrating patient preferences through patient surveys with an engaged group alongside the treatment guidelines – a world-first in the field of rheumatoid arthritis. While this research takes up the bulk of Hazlewood's time, he still reserves one day a week to treat patients in his clinics so that he doesn't completely drift into the realm of policy and academics.
"Seeing patients keeps me connected with the realities of the research and gives me more practical ideas from working with the patients," Hazlewood says. "Plus, I really enjoy it." -Elizabeth Chorney-Booth