Age: 37
Job title: Founder and Director, Genesis Basketball
Why he's a 2017 Top 40 Under 40:
Richardson founded a club that provides hundreds of kids with elite basketball training regardless of their socio-economic background, spearheaded the building of a comprehensive training facility and created the largest basketball tournament in Western Canada.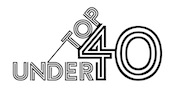 Through the sheer volume of his contributions, Eddie Richardson has helped turn Calgary into a hub for youth basketball and provided accessible training to hundreds of young athletes.
One testament to Richardson's impact is the success of the Genesis Classic, a boys' and girls' basketball tournament he founded. Every spring, teams from across North America flock to Calgary for the Classic – the largest basketball event in Western Canada – which drew 136 teams in 2017.
A former nationally recognized collegiate athlete at SAIT, Richardson chose to shift to the training side of the sport after he graduated. In 2007, he founded Genesis Basketball, a non-profit that offers low-cost, high-quality basketball coaching, camps, clinics and tournaments for athletes from five to 18 years old. Enrollment has grown from 24 players in 2007 to 538 in 2016. More than 30 per cent of those athletes are financially sponsored by Genesis to participate, giving them access to high-quality training in a supportive atmosphere regardless of their socio-economic background.
A decade after starting the non-profit, Richardson is now hearing what it has meant to the kids he coaches. "Some are graduating and telling us, 'Hey, I wouldn't have gotten into [post-secondary] school without Genesis,' 'I wouldn't have thought education was important without Genesis,' 'I wouldn't have had someone to call and lean on without knowing Genesis was around,'" says Richardson.
In addition to running the business operations and acting as the head of coaching development at Genesis, Richardson is also the head coach of the club's top men's and women's travel teams, which play around the country and the western United States. He also works with NBA Canada to run the Junior NBA program for five- to seven-year-olds; assists Basketball Alberta with tryouts, coaching and development and bridges the gaps between Canada Basketball's national program and local athletes.
Richardson also spearheaded the construction of the LAB – Genesis's $150,000 modern 2,200-square-foot "mini" training facility. And for the past 10 years, he has also helped run summer basketball camps.
"You've got kids from all over the city, from different demographics, and they're laughing on the bench and they're smiling and they've forgotten all their worries, and they're just playing basketball," Richardson says. "When I look at them and see the smiles and the camaraderie they have, that makes me say, 'Yeah, I'll do this forever.'" -Andrew Jeffrey