Age: 38
Job title: Assistant Professor, Department of Oncology, Division of Psychosocial Oncology, Cumming School of Medicine, University of Calgary; Psychologist, Hematology, Oncology and Transplant Program, Alberta Children's Hospital
Why she's a 2017 Top 40 Under 40:
Schulte is an internationally recognized expert on the psychological and social effects of surviving childhood cancer whose work has changed the international guidelines for long-term follow-up for pediatric cancer patients.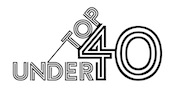 Fiona Schulte knows that talking doesn't cure cancer. But she has also proven that it can improve a survivor's quality of life, even long after treatment is over.
The five-year survival rate for children diagnosed with cancer has increased from just over 50 per cent to 83 per cent in the last 40 years, but it's not all rosy for survivors.
"There's this perception that after cancer treatment ends, you get to go back to the way life was before," says Schulte. "That's not the case. So many patients struggle psychologically and socially to adjust to life after cancer."
In her six years working as a psychologist, Schulte has treated more than 400 pediatric cancer patients, their siblings and their parents. Her patients suffer everything from depression to post-traumatic stress disorder, and she helps improve their quality of life with support groups and counselling.
Schulte is an internationally recognized leader in the relatively new field of pediatric psychosocial oncology. She has authored 30 publications and received more than $1.5 million in research grants to improve the psychosocial well-being of both the kids who survive cancer and those who are undergoing treatment.
In January 2017 Schulte was awarded the Alex's Lemonade Stand Foundation Psychosocial: Launch Grant. She is the only Canadian ever to win the US$100,000 grant, allowing her to research pediatric brain tumour survivors. She's determined to uncover why these kids often have social difficulties and what can be done to help them.
Her work is bringing attention to Calgary as a place where important post-cancer research happens. Earlier this year, Schulte was elected vice-president of the Canadian Association of Psychosocial Oncology. She's also involved in the Children's Oncology Group, an international board that publishes long-term follow-up guidelines for pediatric cancer survivors every five years. Schulte updates the guidelines for psychosocial follow-up.
While Schulte's research and leadership is putting Calgary on the map, her goal is to improve the quality of life of pediatric cancer survivors. "I hope that I'm impacting survivors and their families by giving them a safe space to say, 'This is hard and I'm not doing well,'" says Schulte. "I want them to know they're not alone in this experience." -Karin Olafson