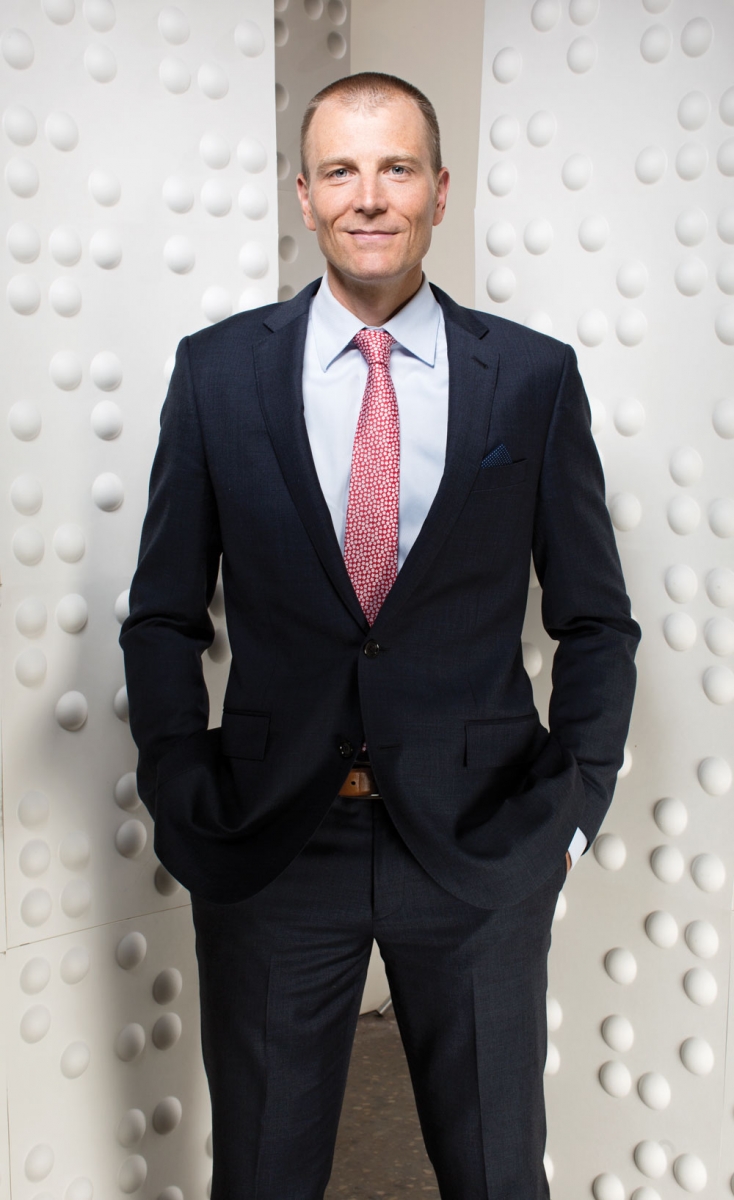 Age: 38
Job title: Vice-President and General Manager Central Operations Area, Encana Corporation
Why he's a 2014 Top 40:
Brendan McCracken is a business leader who has created change as part of the strategy team that helped create a 30-per cent increase in the value of Encana. He's also determined to see Calgary's profile shine on the world stage.
In July 2013, Brendan McCracken stepped out of his daily job at Encana and into "a war room." There, he and six others chosen from across the company worked closely with Doug Suttles, Encana's new president and CEO, with one goal in mind: to chart a new path for the company, which was going through a rough patch.
As a vice-president who started out as a summer student with the energy producer in 1997, being asked to shape Encana's future meant a lot to McCracken. 
"Because I've been with the company so long, I've seen a lot of ups and some downs for sure," he says. "I always knew there was going to be an opportunity to be part of getting the company back on a great trajectory again and of it being a major part of this city, province and country." 
Since launching the restructuring strategy late last year – which narrowed the company's focus from more than 20 assets to five, among other changes – the results have come quickly. Encana's value has increased by 30 per cent, translating to a nearly $5-billion increase in market capitalization. McCracken is pleased with more than just the share price. "What I really take a lot of satisfaction in is, when you walk around the building, everyone's got a hop in their step," he says. "It's exciting to see it back."
McCracken drives change outside of work, too. 
Through his role on the Calgary Philharmonic Orchestra's (CPO) board of directors, and as the Business Leader of its Club Wolfgang for young professionals, he helps the CPO with strategy development, government relations and overall direction. 
"Having a world-class orchestra like we do and shining a light on that is pretty cool," McCracken says. 
Does his love for the CPO come from musical roots of his own? "I was a marginal trumpet player in high school, but that's my only qualification as a musician," McCracken says. 
These days, McCracken's interests include mountain biking and skiing with his family. Throw in the occasional bike race and surfing trip and you have a good idea of how he likes to unwind. 
Not that he slows down much. McCracken expects to spend more time growing NetworkCalgary, an organization he co-founded in 2011 that brings professionals into high schools to share stories about their education and careers. 
As for what inspires McCracken to volunteer, it's simple. "I've participated in a bunch of awesome things in my life [thanks to the] groundwork that other people laid down," he says. "I want to do that for somebody else." –Michelle Magnan