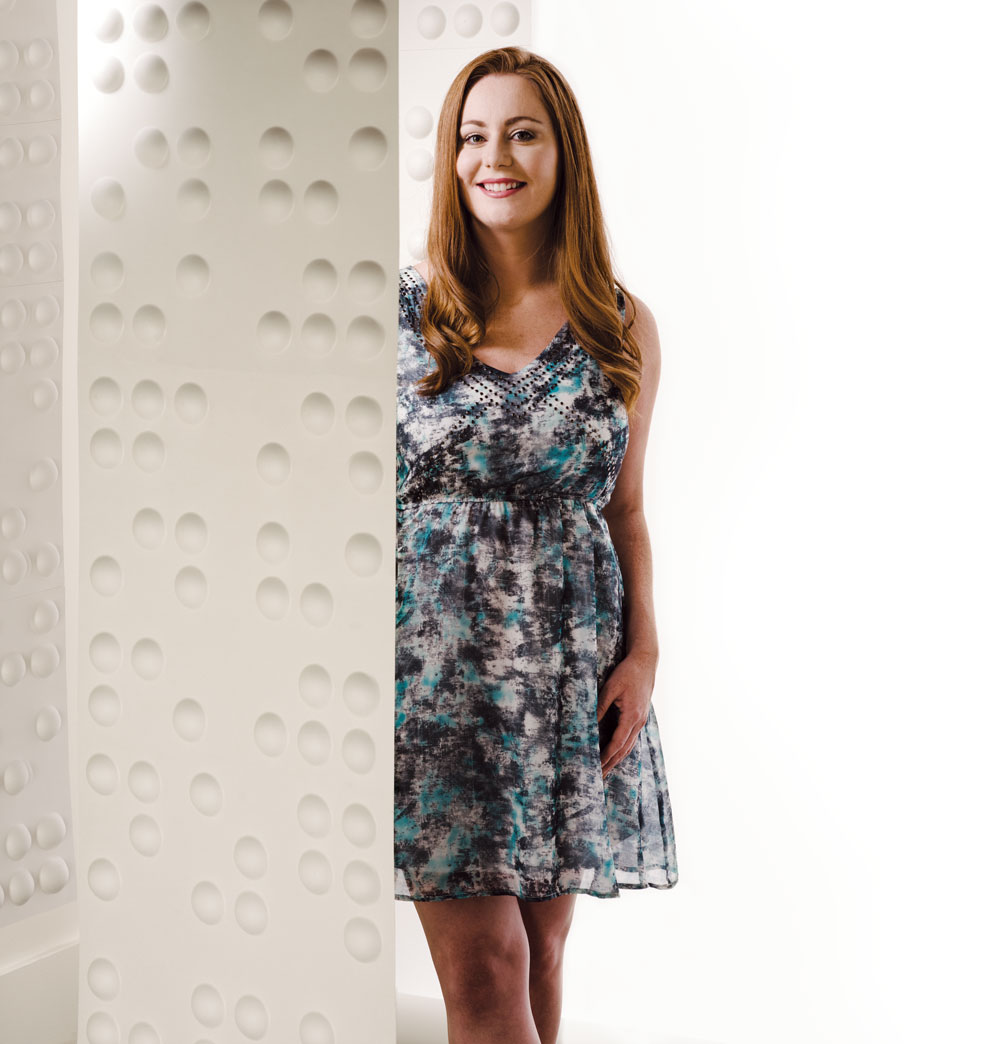 Age: 29
Job title: Executive Producer and Co-Owner, 51 North Productions Ltd.; Co-Founder, Butterfly Effect Microcredit Foundation
Why she's a 2014 Top 40:
As the co-owner of 51 North Productions, which runs Calgary's largest Stampede charity events, and as co-founder of a micro-credit foundation that provides loans to women in developing countries, Caitlin Boyle has found success by giving back at the same time as working.
Last January, five months before her 29th birthday, Caitlin Boyle became the executive producer and co-owner of 51 North Productions, the company responsible for Calgary's biggest annual Stampede charity events, the Stampede Roundup and Oxford Stomp. 
She began her career with 51 North (formerly Showbox Entertainment) working as a summer student for the Stampede Roundup in 2007, during her final year of university.
In 2008, Boyle accepted the position of associate producer with the company.
"The progression felt natural," Boyle says. "I loved the whole process from start to finish, especially the charity aspect and seeing the impact of the work. We offer corporate Calgary the opportunity to party during Stampede for a good cause."
The Stampede Roundup and Oxford Stomp's impact is significant. In 2013, the corporate charity music festivals collectively raised $475,000 for the Rotary Club of Calgary, plus an additional $75,000 for Rotary's Flood Relief Fund. Held at Fort Calgary on separate nights during Stampede, Stampede Roundup showcases classic rock musicians including Def Leppard and Bryan Adams, who played this year's event, and the Oxford Stomp features 1990s headliners like Our Lady Peace and Rob Thomas. 
During Boyle's time with the organization, the Roundup's attendance has doubled, from 10,000 attendees to 20,000, and revenues have increased by 30 per cent over the past two years. Since 2009, the Stomp has grown from 2,500 to 14,000 attendees and revenues have increased by 62 per cent. As executive producer, Boyle leads a team of 200 staff during the events and works closely with Rotary's 1,800 volunteers. She oversees every aspect of the events, from booking the big-name musicians and negotiating contracts with suppliers to setting up tents and accommodating gluten-free meal requests from rock stars.
Boyle's favourite part is presenting a cheque to the Rotary Club onstage each night. 
"I know those funds are put to really good use in our community," Boyle says. "Looking out on 20,000 people who I know are having a good time is really fulfilling, too."
Boyle is also a co-founder and board member of the Butterfly Effect Microcredit Foundation. Founded in 2007, the charity provides small business loans to women in developing countries and works with a fund of $600,000. Boyle has travelled to Sierra Leone twice and witnessed the impact of the loans. "These women can now feed their kids and send them to school," she says. "Their confidence and excitement is so inspiring." –Meredith Bailey