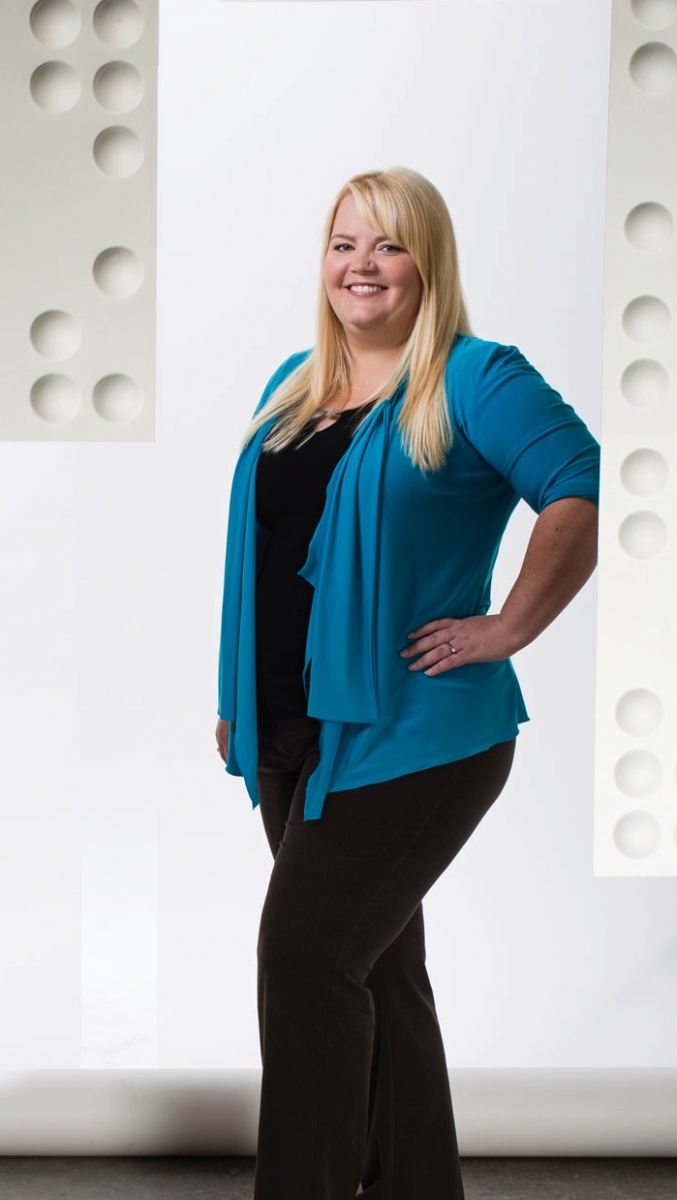 Age: 30
Job title: Executive Director, Helping Families Handle Cancer
Why she's a 2014 Top 40:
Carie Stock founded Helping Families Handle Cancer, a registered charity that has helped more than 75 families who have a child battling cancer by paying their bills so the parents could be with their children during treatment.
Carie Stock's first memories come to her in sharp flashes. A red carpet; a hospital room; a coveted day pass to the movie theatre. But in every memory, her mother is always by her side.
At one year old, Stock was diagnosed with rhabdomyosarcoma, a soft-tissue cancer, and doctors informed her family she only had a 10-per cent chance of survival. She battled the disease until she was seven, when she finally went into surgery for the last time.
"All I remember is me and my mom in the hospital," says Stock of those years. "And because she was there I never really felt scared. That's why it's so important to give kids who are suffering from cancer that time with their parents."
When she was 24, Stock founded the not-for-profit Helping Families Handle Cancer to try to give sick children that same sense of safety. The foundation is the only one of its kind – it helps to financially support the families of children in the Alberta Children's Hospital. Through donations and fundraising events, the organization raises money to cover families' rent, utility bills, groceries, parking fees and medical expenses, so parents can focus on supporting their children as they fight cancer.
Stock admits starting a not-for-profit was daunting, but she refused to be discouraged. After nailing down charitable status in only eight months, she started raising money. She set up fundraisers, organized an annual art exhibit alongside local artists and looked for donors. By 2010, the charity was able to start helping families. Stock spent her time making payments of behalf of the parents, getting the word out about her work and dropping by the hospital to spend time with the families.
Now, four years later, Helping Families Handle Cancer has given out more than $100,000, supported more than 75 families and has grown to include eight board members and 50 volunteers. Stock's position as executive director was entirely on a volunteer basis until this past October, when she became a part-time employee of the growing foundation. However, she still does a lot of her work paying bills and organizing events during her lunch breaks and late into the night.
"I just want to make it a little easier for parents so they can be there with their kid, instead of worrying about bills," Stock says. "Because, at the end of the day, they just want their kid to make it." –Jennifer Friesen