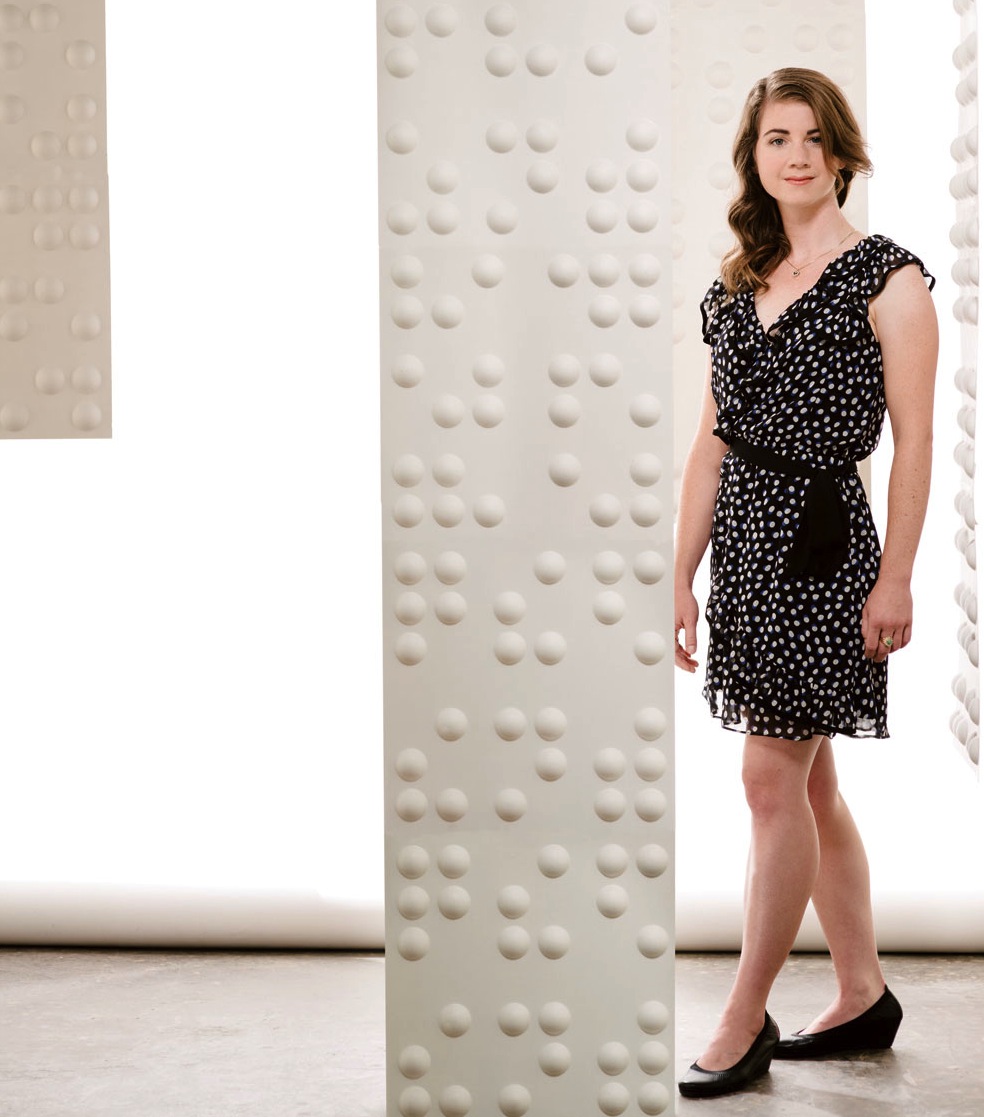 Age: 30
Job title: Community Relations Director, Momentum
Why she's a 2014 Top 40:
With her business training, Carolyn Davis helps teach people living in poverty how to manage their money and build their businesses. By helping bridge the gap between Momentum's donors and the people using the non-profit's services, she helps everyone understand poverty in our city.
While sitting in a coffee shop on Stephen Avenue, Carolyn Davis motions to skyscrapers across the street.
"Calgary is a beautiful city; looking out this window, all we see is a picture of wealth," she says. "And yet, I know that 150,000 people in this city don't earn enough money to make ends meet. There's a massive disconnect there, and my job is to make that connection."
As the community relations director at Momentum, Davis provides training in finances to people living on limited incomes and helps them create jobs for themselves. From offering classes in money management to helping participants build their own businesses, Momentum helps pull Calgarians above the poverty line.
After graduating from the University of Calgary's business program, Davis travelled to Ghana and Madagascar. Through programs such as Global Mamas and the Aga Khan Agency for Microfinance, she helped women in Ghana see the impact of their work by developing their skills so they would be able to put their children through school and keep food on the table.
"I realized that these tools for business have a tremendous leverage for social good," she says. "So now I use all the same tools I learned in business school, only with a few less zeros and a lot more social impact."
Now, Davis advocates for new policies at the municipal level while still fundraising and finding donors to keep Momentum's programs going. She says poverty is a community problem, not an individual problem, and the system needs to be changed. 
Last July, Davis played a part in developing a strategy to push the government into taking action against payday lenders, who she describes as predatory. Through Momentum's advocacy, this issue became front-page news, prompting city council to take notice.
Since Davis joined Momentum in 2008, the organization has seen a 450-per cent increase in annual donations, effectively enabling the organization to help 4,000 Calgarians by offering them training at Momentum last year.
Davis helped accomplish this growth through ideas as simple as seating donors next to participants at events. By getting the donors and those who access Momentum's service to relate to each other, Davis is optimistic she can bridge the gap between incomes levels and help donors see the impact of their donations.
"This is the story of people who are, one by one, trying to rebuild their lives, and we're just a partner in that journey," she says. "I'm working to transform our city to a place where everyone can make a living." –Jennifer Friesen