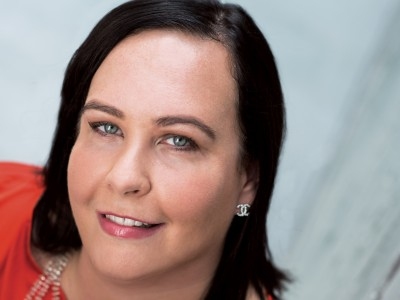 Job Title: Management Consultant
Age: 36
Colleen Pound is a firm believer in abundance. A typical day might see her advising an oil and gas company's leadership team on their goals and priorities, coaching a start-up company on strategy or lobbying for human rights on Capitol Hill in Washington, D.C.
"I think the whole notion of balance is an illusion," she says. "What does balance mean? You should always do what makes you happy, and when you're not happy, you should do something else."
It's that philosophy that steers Pound from project to project as a management consultant.
"I help people make money and solve business problems," she says, likening the process to a puzzle. After she identifies the problem – anything from avoiding layoffs or rescuing projects before they come off the rails to finding alternative revenue streams or increasing productivity – Pound recommends what should be done to make the pieces fit and then helps provide the tools to make it happen. "I go in and work with the organizations to build the solutions together." Of course, companies are not obliged to take her advice, but results are results. She once saved a local energy-sector company $250 million based on a decision recommendation.
The notion of adding to her plate, not taking away, also compels Pound to devote her passion and expertise to projects she believes in. In 2005, she helped launch Calgary's Nelson Mandela Children's Fund, which focuses on social justice for children and youth in Africa. She also sat on the board of the Calgary Women's Emergency Shelter as the chair of its strategy and governance committees (she currently sits on the finance committee).
Most recently, she was one of 13 people who represented Canada on the Private Sector Mission to Washington, D.C. The delegation discussed how Canadian companies can work with development banks and the United Nations on areas of sustainable and alternative energy development.
"I like to be able to think and act locally and globally," Pound says. "I don't think you should have to choose."
@colleenpound, poundglobal.com