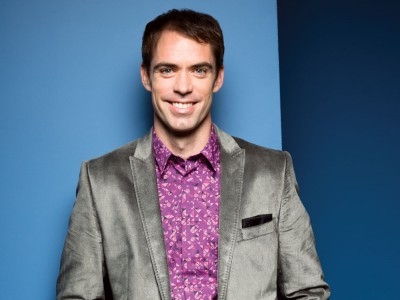 Job Title: Director and Sports Specialist Chiropractor, Elite Sport Performance and the Knee Clinic
Age: 36
Eleven years ago, Dale Macdonald followed love and opportunity to Calgary. The love affair with the woman didn't work out, but the one with the city did.
A fresh graduate from Chiropractic College in Toronto who had never seen the mountains, he jumped on a plane with $170,000 in student debt and a five-year plan. "It was immediately off the airplane, in the taxi to the bank to get a line of credit. The next day, I found a place to live; the next day, a vehicle; the next day, work. And it was full throttle," says Macdonald.
He got to work building a successful multi-disciplinary sports injury clinic, Elite Sport Performance, with services ranging from physiotherapy and rehabilitation to custom bracing, injection therapies, surgical referrals and advanced imaging requisition. Four years ago, he added to Elite Sport Performance by starting the province's only private knee clinic to treat some of the estimated 20,000 knee injuries in Alberta every year.
"More than 100 family physicians from around Alberta refer directly to us, so we're in a unique position," says Macdonald. Instead of waiting months, patients can be seen in a few days for treatment, advice on strengthening the knee and what activities to avoid.
Macdonald is also an avid runner. He co-founded the Stampede Road Race, which attracts about 2,500 participants from more than 50 countries and raises money for the Pediatric Obesity Foundation, the Lion's Club and other charities.
He's also pretty keen about motorcycle racing. Macdonald was a competitive motocross racer in his 20s before starting chiropractic school. These days he serves as a doctor for the World Supercross Championship. "It's really fun for me because I get to go to races that I was never good enough to compete in, I get paid more than I ever made as a racer and I don't get hurt. It's a win, win, win," he says.
4 Things About Dale Macdonald
In 2009, Dale Macdonald opened Alberta's only private knee clinic.
Macdonald is one of four doctors to work the World Supercross Championship Series.

He was part of the

medical team for the 2010 Paralympic Games.
For the past nine years,

he has hosted the

annual Smart Runner Workshop at Mount Royal University for 120 runners to help them run smarter, faster and with less risk of injury.
Follow Dale Macdonald on Twitter: @DrDale95