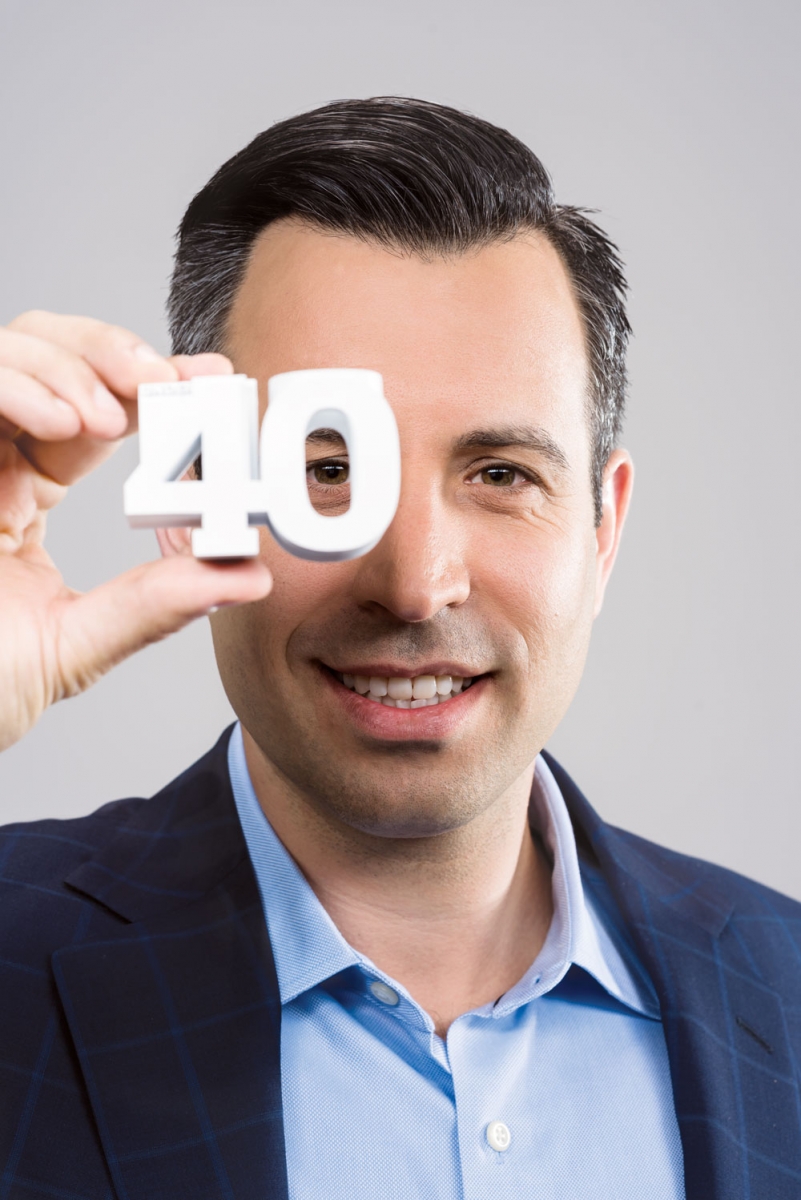 Job title: President, Oil & Gas Sustainability Ltd.
Why he's a 2015 Top 40:
Entrepreneur Dan Zilnik helps oil and gas leaders make decisions that benefit both the environment and the energy industry, creating the ultimate win-win.
Dan Zilnik won't sugarcoat it. He believes the oil and gas industry is in a moment of crisis – and not just because oil prices are low.
"There's never been more transparency in the world," says the founder and president of Oil & Gas Sustainability Ltd., a one-man consultancy. "The things that have made us successful in the past are not the things that are going to make us successful in the future. We need to innovate and change."
Zilnik is driving that change. As the head of environmental initiatives at Statoil Canada, he helped lead the company's sustainability initiatives, including making it the first to have publicly reported targets for CO2 reduction, water recycling and water use. He also helped to establish the Canadian Oil Sands Innovation Alliance, an industry group that collaborates on sustainability targets.
Since he left Statoil to launch his own company in July 2014, he has landed five major clients, including oil companies, consortiums and governments. Whether he's helping an oil sands company to invest in renewables or advising an association on how to promote green technologies, his mission is the same: to protect the environment while ensuring the energy industry thrives.
"In Calgary, we're at the cutting edge of making those two things work together," Zilnik says. "For me, what's very important is to make environmental decisions paired with solid economic decisions, so you can make them sustainable for a very long time."
When he's working with a client, Zilnik says his job is not to "reinvent technology." Rather, he helps unleash his clients' innovative ideas. "There are so many amazing brains in this industry," he says. "I find ways for companies to get creative by asking questions that haven't been asked before."
Sometimes, the tables are turned. Zilnik says his daughters, who are three and five, ask him questions about the world. "I have a lot of deep conversations with my five-year-old that really keep me motivated," he says, adding that her birth marked the moment he became passionate about the environment. "That took me from being interested to being all-in."
When he's not busy with his own company, Zilnik can be found working with organizations such as Carbon Management Canada or mentoring students at the University of Calgary. He also likes to hike, cycle and camp. Fittingly, he spends a lot of time in the mountains – drawing inspiration from the places he is working to protect.
"I want to do more to accelerate the pace of the improvement of this planet," he says. "If your belief is the world can be better than it is today, you just never get bored of working on it." – Michelle Magnan