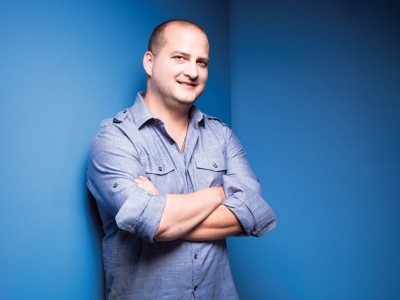 Job Title: Executive Director, Autism Aspergers Friendship Society of Calgary
Age: 39
Picking up a paperback in Chapters, Dean Svoboda riffled through its pages and surefootedly walked to the checkout counter with a copy of Nonprofit for Dummies in hand. That was in 2003.
In 1998, Svoboda started working in the school system. He was assigned a job assisting two Grade 7 boys with autism. He knew little about the disorder, but immediately recognized there was a problem with how children with autism were taught about the social world. There was always someone watching them, giving them instructions and doling out increasingly stringent rules. "They never had a chance to learn for themselves. They never had a chance to make mistakes and be kids," Svoboda says.
With the help of the mothers of the two boys in his class and that paperback book, Svoboda started the Autism Aspergers Friendship Society of Calgary (AAFS) in 2004. The organization is built around reframing how youth with disorders including autism, Asperger syndrome and attention deficit hyperactivity disorder learn and socialize.
Often, people with autism spectrum disorder are kept from noisy, jarring and unpredictable situations. But, at AAFS, Svoboda brings his youths to monster truck rallies and hockey games, and he encourages them to go camping and make movies. He begins each relationship by asking, "What do you want to do?" instead of telling them what to do.
Svoboda says it stems from wanting these kids to be kids, to be able to learn things organically. "It's about giving them a community, a safe place to make mistakes and move past social boundaries," he says.
With autism rates rising from one in 150 children diagnosed in 2002 to one in 88 in 2012, Svoboda says most programs have waiting lists that last months. He built AAFS to fill the void and offer options. AAFS started with seven families and now includes 600 members and has 25 employees. Programming has increased from 500 hours in the first year to 2,500 each month. "It's all about needing a place to belong," Svoboda says.
3 Things About Dean Svoboda
Follow Dean Svoboda on Twitter: @svobods