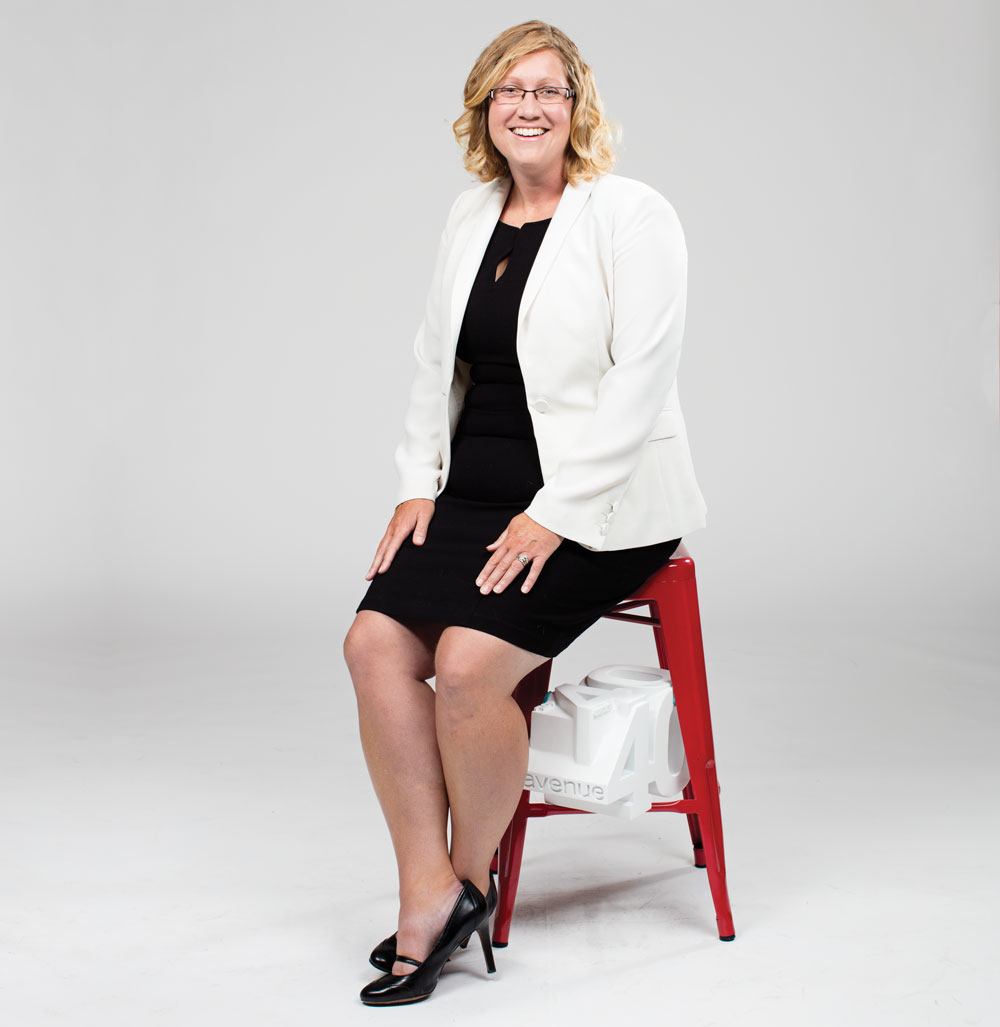 Job title: Assistant Professor, Department of Community Health Sciences, Cumming School of Medicine, and Director of the Health Technology Assessment Unit, University of Calgary
Why she's a 2015 Top 40:
Dr. Fiona Clement helps shape and improve provincial health-care policy by solving issues that are challenging the health-care system. Her work helps improve the health-care system overall by keeping it efficient, effective and on budget.
Dr. Fiona Clement, 36, is trying to improve Canada's health-care system by analyzing both new and in-use health technologies to make recommendations on whether they should be funded by the public system.
As director of the Health Technology Assessment (HTA) Unit at the University of Calgary, Clement examines health technologies – such as a new drug, a new device or a management approach – to see if they are effective, offer a good patient experience and an efficient use of the province's health-care budget. Her research also reassesses currently funded technologies by analyzing the clinical, ethical, social and economic impacts of funding – or not funding – a technology that is in use.
"If we don't start using the available resources we have more effectively and more efficiently, we are not going to be able to sustain the universal accessible health-care system that we are proud of," says Clement.
Her work has influenced Alberta health-care policies ranging from approving the public funding of a genetic test for breast cancer patients to reducing the use of antipsychotics in long-term care facilities.
But Clement does more than just lead the U of C's HTA Unit – she also brought the university's unit back from the brink of extinction. When she was recruited for the role in 2012, the HTA Unit had been without a director for three years and was about to lose its funding. Today, it's recognized as one of the best in Canada, largely due to Clement, whose work has been published in more than 55 medical journals and who was one of 12 professionals in the world selected to be a 2014/2015 Harkness Fellow in San Francisco. She was also awarded the national Maurice McGregor Award for Excellence in HTA in 2015, the first time it was ever awarded to an Albertan.
Clement also mentors students, helping to address the capacity issues in HTA. "The demand for evidence-informed policy is growing, and I would like to be able to help ease that burden on our system," she says.
Clement's ultimate goal is to see Canada's health-care system improve on a social and economic level. "I'm deeply committed to a universal, single-payer, publicly funded public health-care system in Canada," she says. "I can't leave that health-care legacy for my kids if we don't start doing better right now." – Karin Olafson