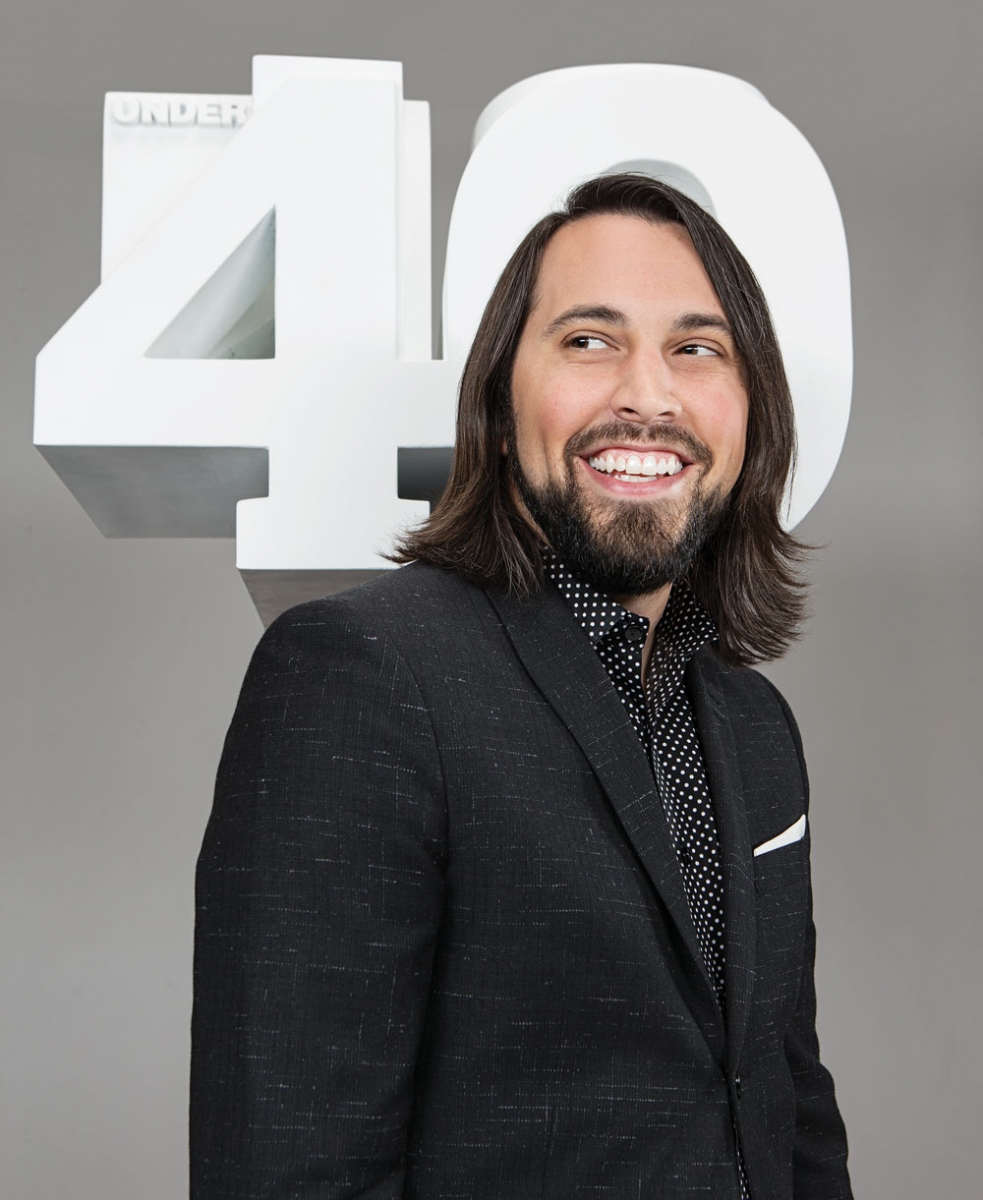 Job title: Psychiatrist, Foothills Medical Centre; Clinical Lecturer, Department  of Psychiatry, Cumming School of Medicine, University of Calgary
Why he's a 2015 Top 40:
As Calgary's only psychiatrist specializing in work with transgender youth and adults, Dr. Joe Raiche quarterbacks the medical care for this underserved population estimated to be as many as 3,500 Calgarians.
For almost 10 years prior to Dr. Joe Raiche's arrival in Calgary, no psychiatrist in the city had been practicing in the specialized field of psychiatry for transgender youth and adults in the process of transitioning. But, in less than two years, Raiche has helped build gender clinics at Foothills Medical Centre and the Alberta Children's Hospital, and established a busy clinical practice.
Even so, nearly 200 patients remain on the wait-list; referrals come as quickly as Raiche can see new patients. Resources for the estimated 12,000 trans or gender-non-conforming Albertans are extremely limited. For example, the province funds 25 gender reassignment surgeries a year.
"When I think of the amount of adversity that [my patients] have to go through in life and still wait two years to see somebody, that need really speaks to me," he says about his drive to build the clinics and to keep working long hours.
Raiche grew up in Lethbridge, became interested in human sexuality as an undergrad and attended the University of Alberta medical school (where he became an Oilers fan). There, he met Dr. Lorne Warneke, an Edmonton psychiatrist who pioneered care for trans and gender-nonconforming Albertans. Warneke inspired Raiche to follow in his footsteps.
Trans individuals are at increased risk of suicide attempts (almost eight times higher than the general population), substance use and homelessness, but that risk drops when they receive more support. "When they have support, they are able to confidently present themselves to the rest of the world and have the world see them how they see themselves, which is a very, very powerful thing," says Raiche.
Raiche credits local organizations and other health-care providers working together to help patients. Raiche often acts as "the quarterback," pulling people and resources together. "That collaboration is the key to success," he says.
To relax, Raiche, 32, takes time off to visit friends and travel. But there's nothing quite as satisfying as his day job. "Seeing individuals really thrive throughout their transition – that recharges my professional batteries," he says. – Christina Frangou