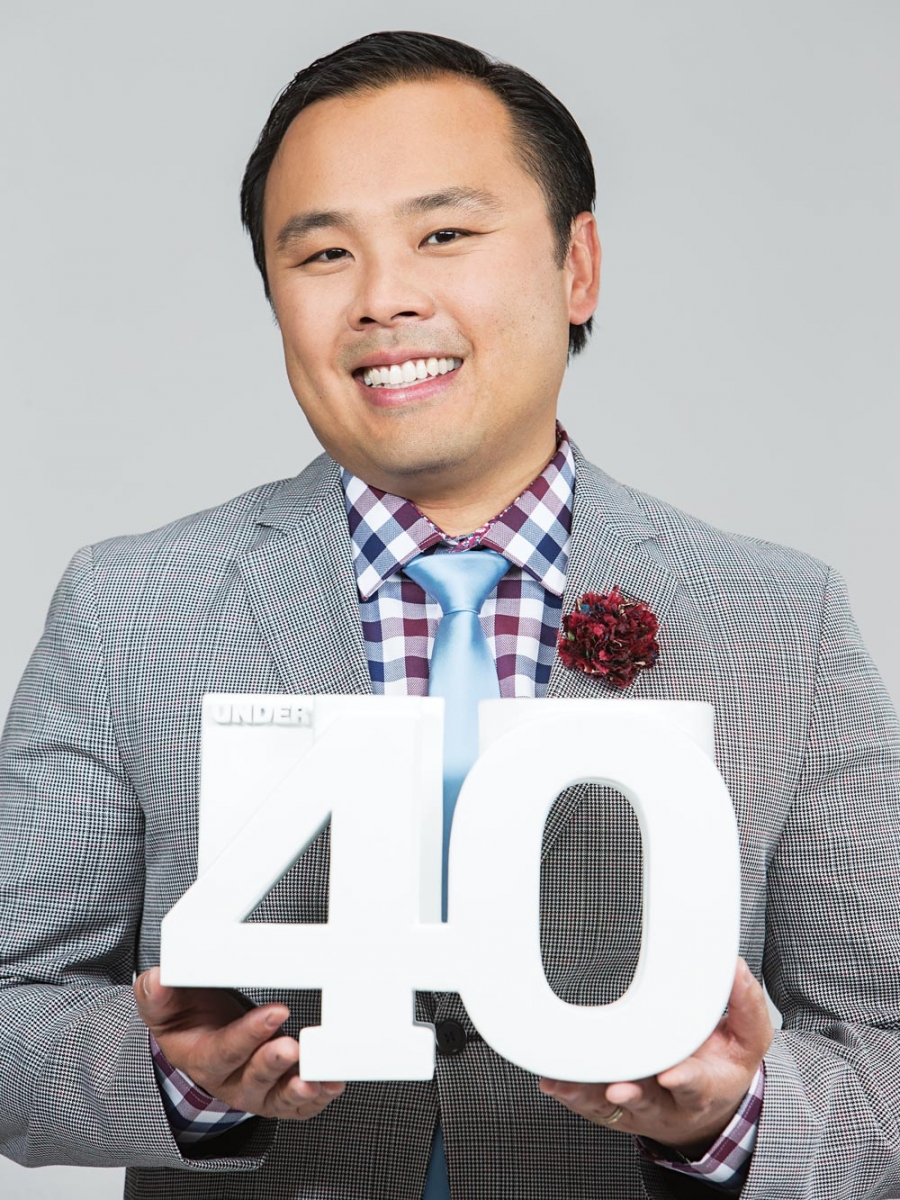 Job title: Co-Founder, CEO and Medical Director, Imagine Health Centres; Clinical Lecturer, Department of Family Medicine, University of Calgary
Why he's a 2015 Top 40:
Dr. Jonathan Chan co-founded Imagine Health Centres, a new patient-centred, collaborative approach to primary health care that focuses on preventing rather than just treating disease, and has now treated 20,000 to 30,000 Calgarians.
As a doctor working in emergency departments and family clinics around Alberta, Dr. Jonathan Chan was struck by the number of patients who came in with preventable illnesses. So he decided he'd take a different approach and focus on disease prevention.
In 2010, Chan teamed up with his friend, pharmacist and entrepreneur Ray Yue, and opened Imagine Health Centres (IHC), a primary-care clinic that provides a team approach and focuses on screening, prevention and proactive health.
"It's not as dramatic as some of the situations I attended in the ER, but this kind of approach to primary care has the ability to reach far more lives, preserving longevity and improving the quality of life of many Albertans," says Chan.
Within six months, IHC opened a second clinic and, in the same year, expanded both buildings to meet demand. While there are no fees to be an IHC patient, the clinics do offer some private services not covered by Alberta Health that must be paid for by patients or their private insurance provider.
Today, Chan is the medical director for the four Imagine Health Centres, with a fifth – their first franchised clinic – set to open in late 2015. The group employs 50 physicians and more than 100 other staff members and has already had more than 150,000 visits by patients in Calgary this year.
Earlier this year, Chan and IHC, in partnership with the South Calgary Primary Care Network (SCPCN), launched a program to provide better care to seniors in assisted-living facilities. In the program, family physicians visit seniors in these facilities each week. Chan says there have been numerous cases where patients were diagnosed and treated at home for conditions that otherwise would have taken them to the ER.  "This is something we're quite proud of. Regular visits from physicians help seniors maintain, even improve, their quality of life," he says.
Chan, a father of three, also serves as director and treasurer of the South Anderson Primary Care Association under the SCPCN, and is a clinical lecturer at the University of Alberta and University of Calgary. "It sounds dramatic, but I really do think we're saving lives on a daily basis," he says. – Christina Frangou