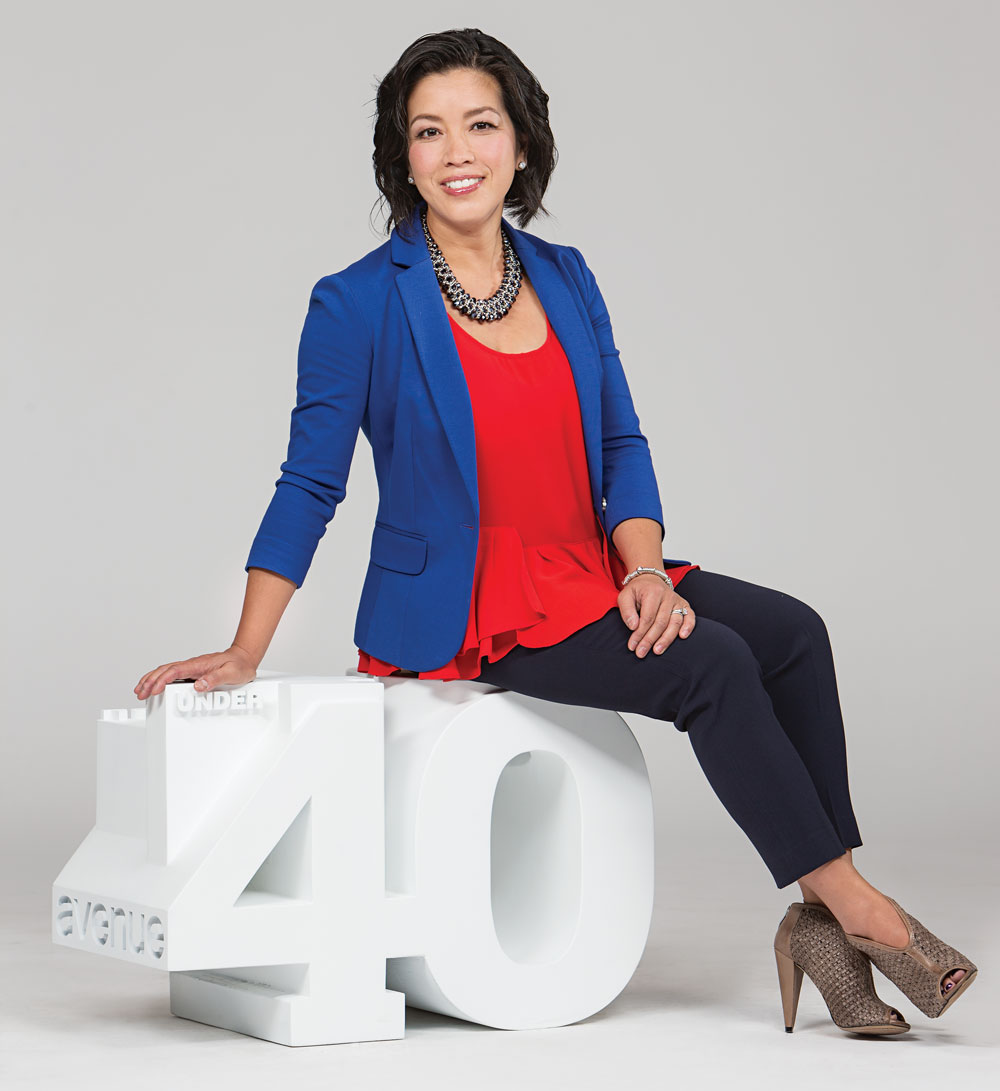 Job title: Health Director, Calgary Urban Project Society
Why she's a 2015 Top 40:
Dr. Van Nguyen is dedicated to helping homeless and low-income Calgarians through her work as a family physician with the Calgary Urban Project Society and The Alex. As Health Director of CUPS, she spearheaded a pilot project to help patients avoid repeat emergency room visits and advocates on behalf of the city's most vulnerable populations.
Inspired in part by her own upbringing, Dr. Van Nguyen knew early on that she wanted to work with vulnerable populations. In 1979, when she was one year old, Nguyen and her parents immigrated to Canada from Vietnam as refugees with almost nothing, and it took several years of hard work for them to become financially comfortable.
Her family's experiences sparked a desire to help those living in poverty, which merged with her high school ambition to become a doctor. So, after completing her family medicine residency and an extra year of global health training in Vancouver, Nguyen moved back to Calgary in 2008 and joined the Calgary Urban Project Society (CUPS).
"I was always interested in global health and wanting to help people abroad in Africa, but there's a lot of global health, so to speak, here in Calgary, as well," Nguyen says. "There's a lot of need here that needs to be dealt with."
As a family physician with CUPS for the last seven years, Nguyen, now 37, has treated thousands of the city's homeless and low-income residents, both at CUPS' office and at weekly outreach clinics at shelters including the Mustard Seed and Alpha House. The same year she started at CUPS, Nguyen also joined The Alex, a local community health centre, as the first physician on the medical-outreach team of Pathways to Housing, a program created as part of Calgary's 10 Year Plan to End Homelessness. The program has helped house and support more than 200 people today, thanks in part to Nguyen's work providing health-care services with her team in homes, clinics and hospitals.
Since taking on the role of CUPS' health director in 2013, Nguyen has secured almost $600,000 in project funding for a two-year emergency room pilot project called the CUPS Coordinated Care Team. The program aims to create better hospital-to-community transition for homeless and low-income patients by connecting them with the appropriate community resources to help them avoid repeat ER visits.
Now halfway through its pilot phase based out of Foothills Medical Centre, program outcomes could include making patients more comfortable navigating the health-care system, making hospital staff more aware of community resources and relieving some of the financial strain on the health-care system, Nguyen says. "The goal would be to scale up, maybe expand it to other hospitals if we're showing some good outcomes," she says.
As the Coordinated Care Team and CUPS as a whole continue to grow, so do Nguyen's advocacy efforts at the provincial level to obtain more sustainable funding for the collaborative approach to patient care. It's not a change that will happen quickly, she acknowledges, but it's one she's ultimately optimistic about. – Alana Willerton