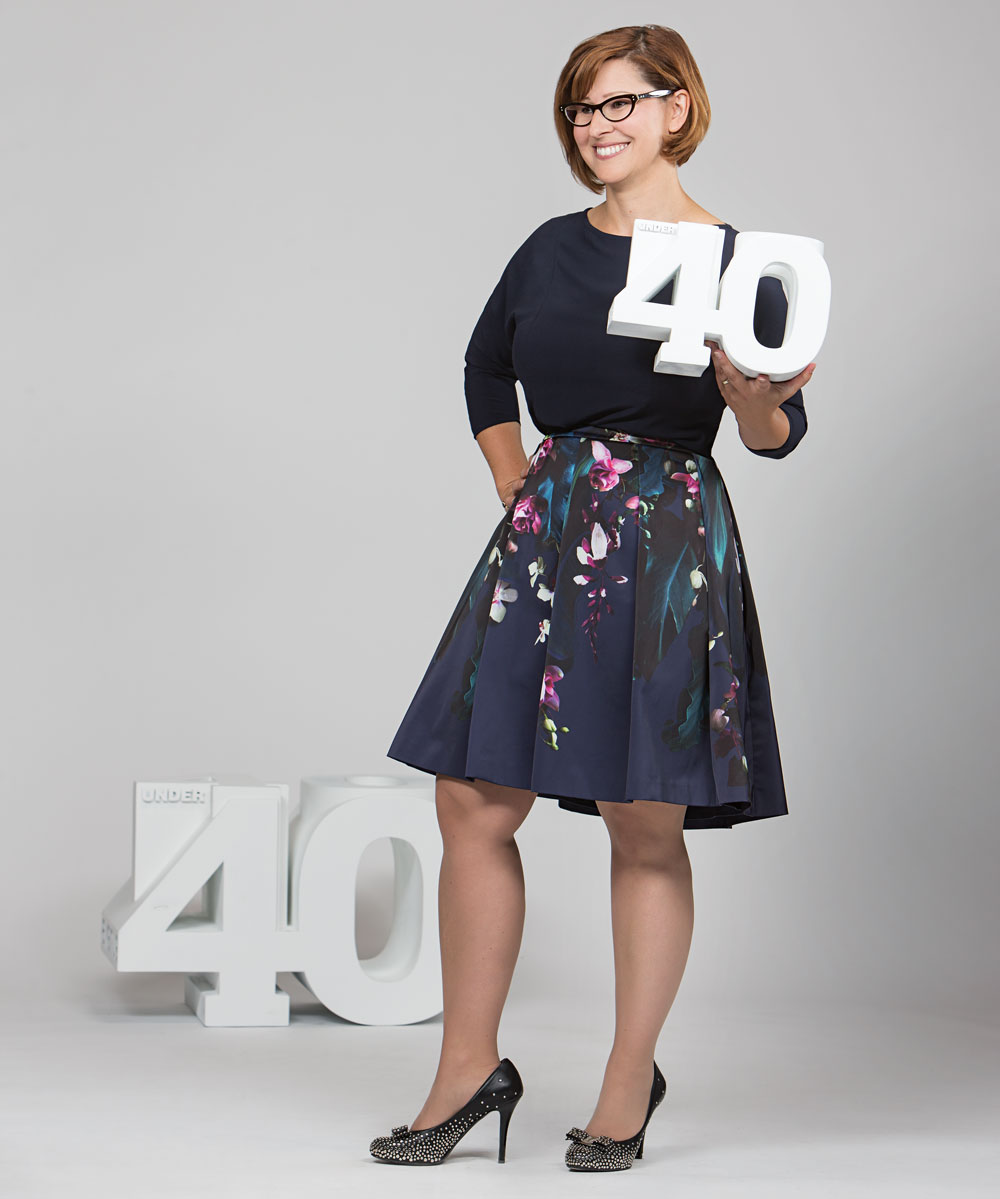 Job title: Head of School, River Valley School
Why she's a 2015 Top 40:
A passionate educator who thrives on challenges, Erin Corbett has revitalized River Valley School in Bowness, doubling its student population and developing strong ties with local stakeholders.
As head of school at River Valley School, Erin Corbett is passionate about making a positive impact on the lives of her students, their families and the community of Bowness.
The private elementary school, which operates across two campuses, offers Montessori and progressive early learning programs for children between the ages of three and five, as well as Montessori, progressive and Arrowsmith academic programs for students in grades one through six.
Corbett embraces challenging situations by following her instincts, which, she says, rarely steer her in the wrong direction. "Teachers see opportunity everywhere," says Corbett, who taught high school students in Mount Royal University's vocal academy program and grades five and six at River Valley before taking on her current role. "I love to dig in, to be a part of something that is going to make a difference."
In the aftermath of the 2013 flood, Corbett entered into negotiations with the City of Calgary to revitalize the former R. B. Bennett School, which had been abandoned for more than a decade. Under Corbett's leadership, the site was transformed with a $1.5-million investment into River Valley School's Early Learning Campus in the summer of 2014. While the City replaced the boiler in the school building, the rest of the funds were sourced directly by River Valley.
Now, the building is used by more than 100 children between the ages of three and five. "This was a spot that was neglected," Corbett says. "When we opened on the first day, there were people on their porches, waving. They were really happy. People know that schools are the heart of communities."
Since she became head of school in 2011, enrolment at River Valley School has more than doubled to 320 students, and its staff has increased by more than 50 per cent to a total of 75.
But, for Corbett, the work is never done. Students at River Valley currently attend classes across two campuses, and her next goal is to unify them in a single building. "As far as River Valley goes, we're a little bit like Rocky Balboa," Corbett says. "We feel like the underdog, but we're scrappy and unwilling to give up, because there's something worth fighting for. We're building a better tomorrow for young people." – Kaitlyn Critchley