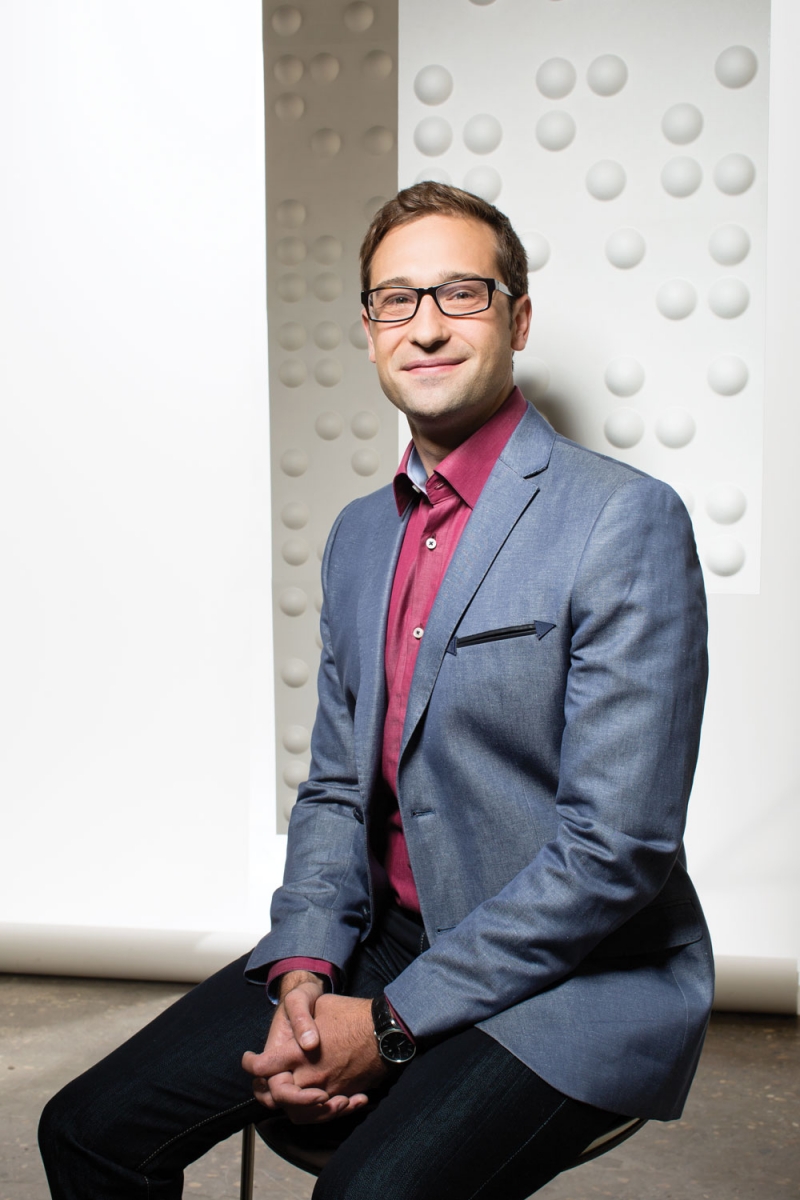 Age: 33
Job title: President and CEO, Surface Medical Inc. 
Why he's a 2014 Top 40:
Fabrizio Chiacchia is a biotech innovator and entrepreneur who is finding ways to reduce hospital-acquired infections, which account for 8,500 deaths and $1 billion in health-care costs annually in Canada. His CleanPatch technology saves hospitals money and saves lives.
In 2010, Fabrizio Chiacchia was building a log cabin in British Columbia when his wife's uncle called to discuss a rip in his chiropractor's table.
"I told him that I wasn't interested," says Chiacchia. "But he said, 'Think about it a little bit.'"
Chiacchia did some investigating and found that mattress tears were contributing to costly infections in hospitals and health-care clinics.
In other words, it was a problem perfectly suited to Chiacchia, a business school grad and biotech specialist who was looking to start his own company.
Within a few months, the born-and-raised Calgarian founded Surface Medical Inc. and developed an innovative patch that seals tears on mattresses and stretchers, preventing the spread of bacteria. 
Chiacchia jokes about the "haphazard" path that led to Surface Medical. In fact, it was the culmination of a very organized plan he'd hatched years earlier. 
At 25, Chiacchia wrote out everything he wanted to accomplish by age 30. He achieved all of it: earning a master's degree, an MBA and a professional project management designation; travelling around the world; and marrying the woman he loves.  
The next step in his plan was to start his own biotech company. The University of Calgary grad was figuring out how to do that when his wife's uncle called about the mattress.  
He believes it was good timing, but not luck. "I don't believe in luck. I think luck is a combination of opportunity and preparation," says Chiacchia, who also consults part-time for Pembina Pipelines and for pharmaceutical-related projects across North America.
CleanPatch is the first in what Chiacchia hopes is a long line of affordable products from Surface Medical. Inventing new products is part of Chiacchia's life – he holds the patents on 19 innovations, worldwide.
In what it calls its ClearCare project, Surface Medical is working with front-line health-care workers to identify other ways to reduce hospital-acquired infections, which account for 8,500 deaths and $1 billion in direct costs annually in Canada. Right now, the company has two new products in the pipeline. 
Until 2013, the company was entirely focused on research and development of CleanPatch, but it is already seeing successes with sales – more than 140 hospitals in North America, Europe, Australia and New Zealand are using the product. Surface Medical is on target for a 10-fold growth in sales over last year, which has allowed the company to grow to five employees.
"It doesn't have to be complicated; simple solutions can fix complicated problems," says Chiacchia. 
Simple solutions have helped him outside the office, too. When his wife went into labour at home with their second child, Chiacchia delivered their son on the bathroom floor. 
"I caught him … It was all very crazy. But a really great experience," he says. –Christina Frangou