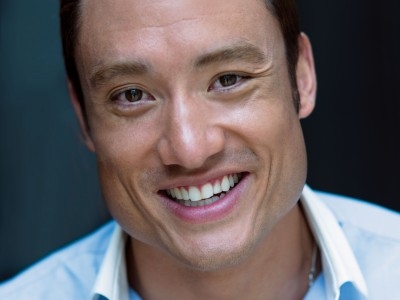 Job Title: Senior Advisor, International Government Relations, Nexen
Age: 29
You might say Gareth Lewis thinks globally and acts locally.
As a senior advisor in international government relations for Nexen, Lewis travels the world assessing the geopolitical risk of doing business in foreign markets. His work requires him to be savvy about cultural minutiae and local customs while also possessing a big-picture understanding of political, social, economic, environmental and human-rights issues.
Lewis meets with senior government officials, ambassadors, military generals and other high-ranking government officials, including former South African president and Nobel Peace Prize-winner F.W. de Klerk.
"When we're in meetings with different governments and officials, my youth does take people by surprise, but I feel like it helps to disarm them as well," Lewis says.
In Calgary, Lewis is establishing himself as an ambassador for his city and his industry. He recently co-chaired a successful bid to bring the World Petroleum Council Youth Forum to Calgary in 2013. The forum will gather 1,500 energy professionals under the age of 35 in Calgary. Since the bid was awarded in December 2011, Lewis has transitioned to WPC sponsorship chair, and is involved in fundraising the forum's $2 million budget.
This past August, Lewis was confirmed by the Moroccan Foreign Ministry to become the Honorary Consul for the Kingdom of Morocco. He is also politically active domestically and, in 2008, was one of 10 finalists on the CBC reality TV show "Canada's Next Great Prime Minister".
Lewis also engages his creative and organizational skills for charitable endeavours. As a member of Nexen's in-house United Way cabinet, he helped organize a high-profile donation campaign in 2012 in which 437 employees took to the streets dressed like Superman, breaking the previous Guinness World Record of 288. The stunt raised $1.35 million in donations.
Lewis is also a volunteer member of the Southern Alberta Red Cross Disaster Response team, a role that requires 10 to 15 hours of training and an on-call commitment of two to three weeks annually.
Lewis says he was drawn to the Red Cross because of the face-to-face nature of the work. "The people are right in front of you and you're handing out stuff to help them," he says. "It's reassuring to know there are organizations like the Red Cross that are there to step in for people who don't have a safety net."