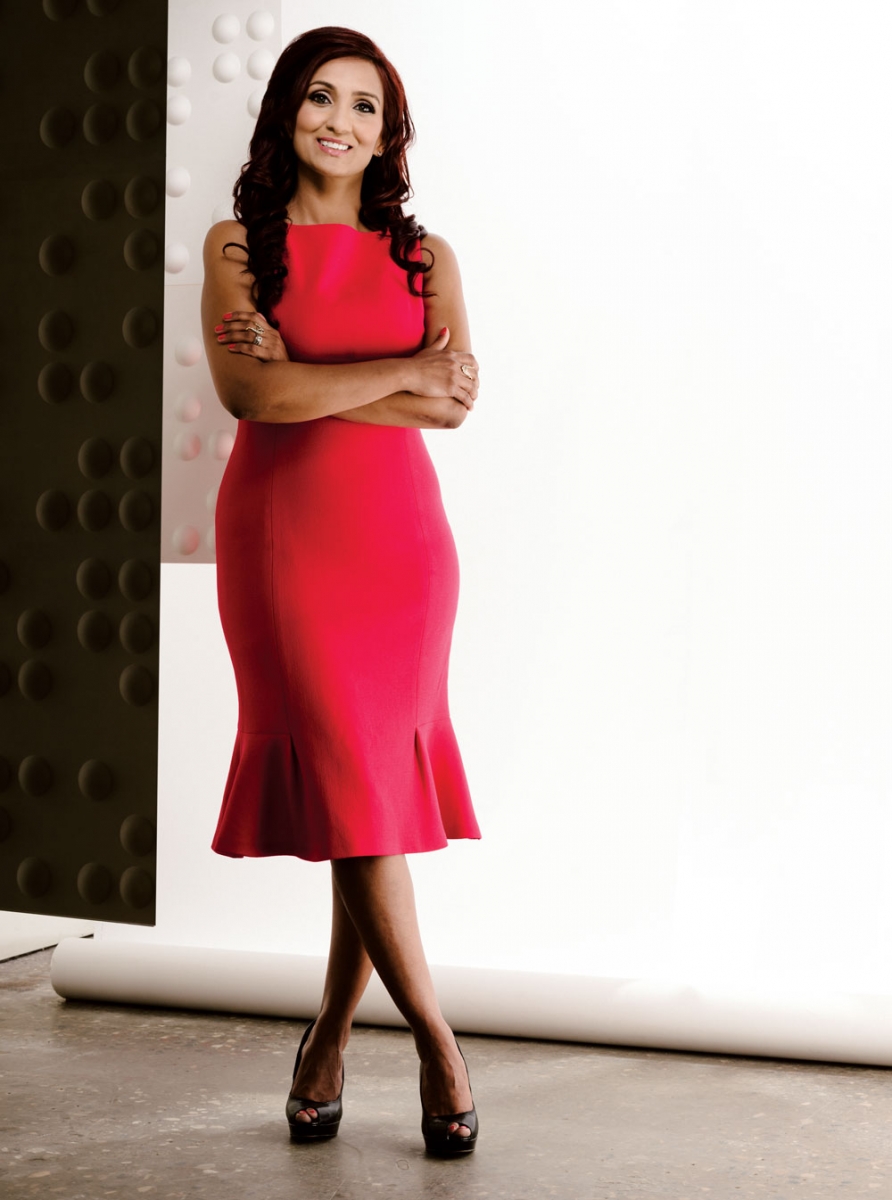 Age: 39
Job title: President & COO, Grafton Asset Management
Why she's a 2014 Top 40:
Geeta Sankappanavar has brought just over $1 billion in capital to our city for investment in local energy companies while, at the same time, encouraging women in the energy industry by creating a company dedicated to gender equality.
It could have been the life-or-death battle with cancer, or it could just be that it's ingrained in her personality to grab life by the oranges and squeeze out every drop, but Geeta Sankappanavar rarely lets an opportunity slide by.
Four years ago, Sankappanavar saw a window of opportunity open and, along with her business partner, Richard Grafton, flung herself through it. Sankappanavar realized Calgary's ever-growing oil and gas sector had a constant and growing need for investment in unconventional resource development.
So she co-founded Grafton Asset Management (GAM) to pioneer a slightly different way of finding investment dollars for Calgary. To date, GAM has brought just over $1 billion to Calgary companies. It has grown from two founders to 18 employees and has built a network of 300 savvy investors. 
Sankappanavar's enviable job is to fly all over the globe, meet potential investors and tell them about Calgary's oil and gas industry.
She learned her trade after taking a job at a young age at a management-consulting firm where she saw the management teams at Fortune 500 companies making decisions that she says affected "economies, towns, businesses and jobs – people's lives." She was hooked.
Despite her early success, things haven't always been easy for Sankappanavar. She was diagnosed with a rare form of cancer called Ewing's sarcoma at 20, and spent a year slugging it out with chemo, radiation and even open-heart surgery to deal with a complication.
"When you're face to face with mortality at a young age, it changes the way you look at life," she says. "You want to live brighter, faster, stronger."
Maybe that's why Sankappanavar is one of those people who's always smiling and seems to be enjoying whatever task is in front of her.
Before that first-hand view into the workings of the medical world, she wanted to be a research neuroscientist, finding cures for what ails us. After stitching her own health back up, she realized she wanted to make an "immediate contribution," rather than working for years to understand a single neural pathway.
Now, one of the causes she's most passionate about is making women successful. Sankappanavar made sure GAM's executive team had 50 per cent women until quite recently. She also adapted the office for a female executive who had just had a baby, allowing her to bring her child to work or do her job from home.
Along the way to the top, Sankappanavar became a certified advanced open-water diver and competitive ballroom dancer. She's also a risk-taker, favouring skydiving, paragliding and snowboarding. 
"Anything that makes me scared, gives me fear or that I could be afraid of in some way, I have an inner contract with myself that I will do it," she says. 
But dealing with bottom lines in the billions, juggling 300 investors and the oil industry's biggest players and toughest CEOs? "It's not exhilarating and it's not scary," she says. "It's my job." -Erin Lawrence