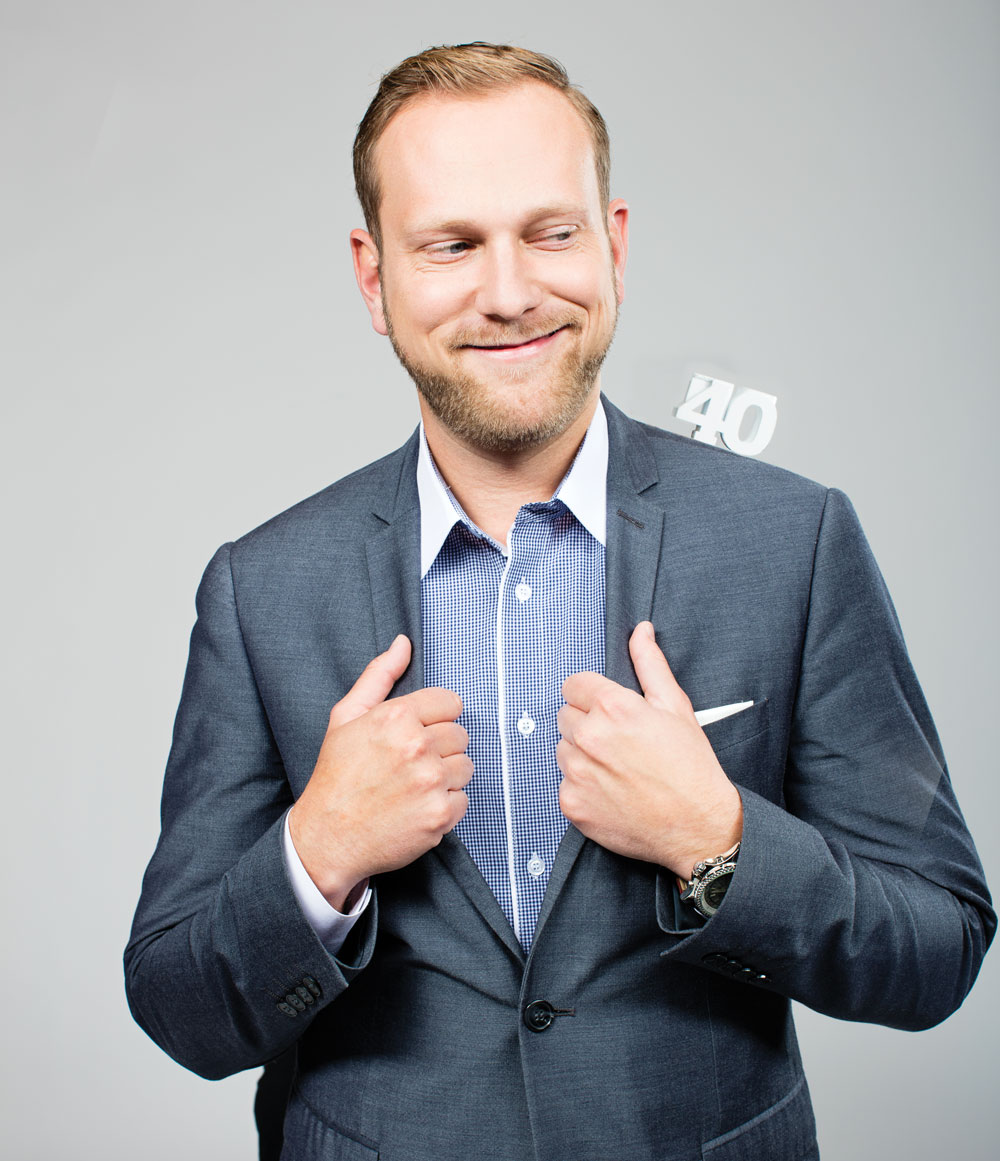 Job title: COO, Tundra Process Solutions
Why he's a 2015 Top 40:
Iggy Domagalski's work as COO has helped Tundra Process Solutions grow from an $8 million operation to $40 million over 10 years. He also led Tundra to give one per cent of profits to charitable groups.
Some days, it must be tough having Iggy Domagalski as your brother. Case in point: when his younger sister enrolled at the University of Manitoba, she had to cough up a $2.50 fee for an award named after her brother in honour of the student leadership skills he showed as the president of U of M's Commerce Students' Association.
"Apparently, it's the only one of its kind in the country for someone that's, like, not dead," says the 35-year-old chief operating officer of Tundra Process Solutions Ltd., a company with more than 140 employees that supplies equipment for everything from oil and gas installations to factories and schools.
After starting a small online marketing business when he was 16, Domagalski went on to his aforementioned success at university and was accepted into the Executive Management Development Program offered by the Winnipeg-based Investors Group. The program is designed to offer high-achieving students the opportunity to gain experience at the upper levels of the company, exposing Domagalski to experiences he wouldn't have had in an entry-level position.
It's an experience he's trying to emulate at Tundra, where he, CEO Mike Miller and president Dan Peet have grown the company from an $8-million operation to one grossing about $140 million in just 10 years. Well past his own days of higher learning, Domagalski runs Tundra University, which currently gives 15 high-potential young leaders the opportunity to "do bigger and better things" in the company.
Along with mentoring potential executives, Domagalski manages Tundra's finances and works to achieve the company's target of $1 billion in sales in the next seven years through both acquisitions and organic growth. There's also Tundra's philanthropic push, which he spearheaded, that now sees one per cent of profits donated to charities, mostly the Kids Cancer Care Foundation.
Of course, there's also the guitar sitting in the corner of his office, and another that he's known to break out when friends and neighbours stop by for backyard fires, and his collection of wine that will never quite age fully. Along with the company's rapid growth, they are a reflection of his impatience, not just to taste, but to learn, to grow and to succeed. – Drew Anderson