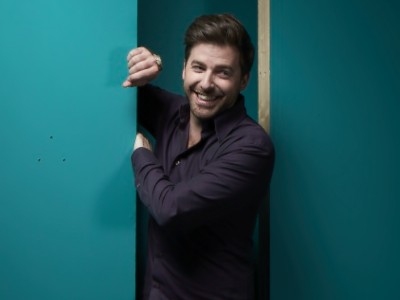 Job Title: Chief Idea Officer, Fiasco Gelato; Co-founder, YYCFoodTrucks
Age: 30
Two days before Fiasco Gelato's fully renovated Kensington location was due to open in April 2009, someone smashed the front door and set the place on fire. James Boettcher, the company's new owner, was told he would need at least six months to fix it. He did it in two.
The same determination saw Boettcher transform Fiasco Gelato from a struggling ice cream chain to an innovative culinary business boasting $1 million in annual sales – in just three years. "There have been a lot of tough spots. We've never let up. We've never said, 'Oh, this might not work,'" says Boettcher.
Boettcher shrank the business from three storefronts to one. He ramped up Fiasco Gelato's social media presence, redesigned the brand and reinvented it as a boutique supplier to restaurants, cafs and groceterias, including Bridgeland Market, both National Beer Halls and Affogato. He dove into cross-promotional collaborations, events, contests and pop-up locations in order to bring product to the people.
This last ambition pushed Boettcher to co-found YYCFoodTrucks in 2010. A professional community, advocacy group and promotional tool for vendors who can join for a fee, YYCFoodTrucks updates more than 23,000 Twitter followers on truck locations and events and will soon offer consulting services to aspiring vendors.
With a background that combines food, retail and design, Boettcher seems like an obvious leader for a culinary company – but it was never part of a master plan.
"If you'd told me five years ago I'd be running a gelato company, I'd probably have been amazed," he says. "You just have to find the common denominator in the things you love to do. To me, enriching people's lives is most important."
Fiasco Gelato cultivates an inventive, enthusiastic company culture – a factor Boettcher believes is significant to a company's success. "The true responsibility of an employer," he says, "is to create an environment that allows people to feel like it's less of a job and more like a part of their life."
3 Things About James Boettcher
Under James Boettcher's leadership, Fiasco Gelato sells $1 million worth of frozen treats each year.
His start-up, YYCFoodTrucks,

promotes more than

20 food trucks.
His favourite Fiasco flavour

(when forced to choose)

is Raspberry Lime Sorbetto.
Follow James Boettcher on Twitter: @jamesboettcher