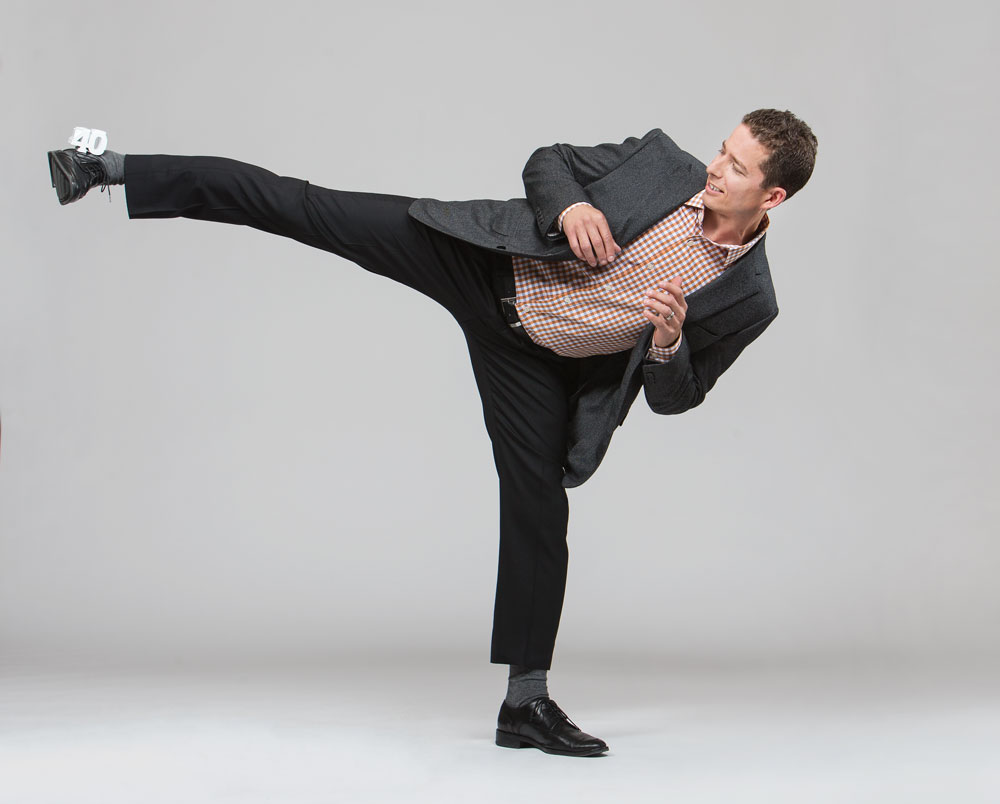 Job title: Vice President, Client Services, CH2M
Why he's a 2015 Top 40:
Jason Smith has been involved in the environmental planning and permitting of several major Western Canadian pipeline projects. He played a leadership role in growing TERA Environmental Consultants into one of the largest private environmental consulting firms in Western Canada before helping negotiate the company's acquisition in 2014.
Since joining TERA Environmental Consultants as an environmental planner in 2000, Jason Smith has worked on some of the biggest pipeline projects in Western Canada, including the Island Gas Connector, the TMX-Anchor Loop Pipeline, the Alaska Pipeline Projects and the Trans Mountain Expansion Project.
Providing third-party environmental assessments based on government regulations, Smith and his team help oil and gas companies make decisions on the environmental matters that come with building a pipeline, and work with interested parties to reach a resolution on environmental concerns and meet regulatory requirements.
"Environmental assessments have really changed in the last five to 10 years," Smith says. "Previously, it was more focused on the biology and the science. But now, it has shifted more toward the socioeconomic side, the people, the human health, the value to the communities [and the] risks to people."
It's a transition Smith has managed to negotiate particularly well. Not surprising, given the innovative work of the team he led on the TMX-Anchor Loop pipeline, which integrated environmental net benefit projects and restoration of the right of way. That project garnered the client, Kinder Morgan, the Alberta Emerald Award in 2010.
Smith also played a key role in maximizing TERA's impact and growth as a company. After becoming a company partner in 2007, he spent five years as a member of TERA's executive team, during which he helped grow the company from approximately 160 to more than 500 employees and from $30 million to more than $100 million in revenue. He also developed the company's corporate donation strategy, which gives one per cent of all profits to charitable organizations including Alberta Ecotrust and RiverWatch.
Last year, as the vice president of consulting services, Smith worked closely with TERA's president on the company's acquisition deal with CH2M, a move that has taken TERA's skills global. "We wanted to springboard forward and continue to grow, to provide opportunities for our staff and diversify our business," he says.
Smith now focuses on key strategic accounts as CH2M's vice president of client services. He is also the CH2M program lead for the Kinder Morgan Trans Mountain Expansion Project, a $5.4-billion capital project to expand the Trans Mountain Pipeline between Strathcona County near Edmonton, and Burnaby, B.C.
Outside of the office, Smith's passion lies in teaching tae kwon do, which he first started training in at age nine. Today, he's a sixth-degree black belt and has taught more than 2,000 students since opening his own school in Redwood Meadows in 1995.
"What [I've loved] for the last 20 years has been the teaching aspect," Smith says. "It's that sharing of knowledge and seeing [students'] growth and their success." – Alana Willerton
[This article has been changed from its originally published form to reflect that the company legally known as CH2M Hill Energy Ltd has rebranded and is now referred to as CH2M.]