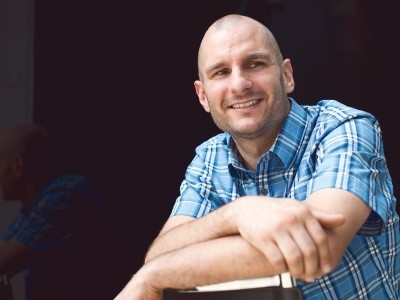 Job Title: President, Fidelity Machine & Mould Solutions
Age: 38
Jeff Litster turns a small white plastic part in his hand. The size and shape of a Ritz cracker, it has a dime-sized hole in the centre. Two prongs extend two inches straight down from the edge of the disk underneath. It's a bezel for a small light fixture, and the mould from which the part was formed was produced by Fidelity Machine & Mould Solutions, the company Litster owns with his two partners, Ryan Arseneau and Joe Brunelle.
In just under six years, Fidelity has become the largest dedicated mould-making facility in Western Canada, employing 20 full-time and numerous part-time employees, with revenues far exceeding projections and sales tripling in that time.
"My partners and I look back and can't believe how well everything seemed to fall into place," Litster says.
Despite the unlikelihood of finding an injection-moulding business in Calgary, Fidelity's success is no accident. As president, Litster guided the company through a devastating recession that would have sunk most recent startups – and did.
From the start, Litster encouraged constant referrals from tooling salesmen, production suppliers (the companies that actually make plastic parts from Fidelity's moulds) and even competitors by making Fidelity available to tackle the small or difficult projects no one else wanted to do.
Fidelity's customers have manufactured satellite telephone parts, frames for Smart boards, plastic ties for Styrofoam building foundations and cable overmoulds.
"One day, you're working on an injection mould for a light switch … the next day, you're working on a piece to help people shotgun beers," says Litster.
As well, Fidelity invested in two types of electric discharge machines (EDM), which are essentially sophisticated tools allowing the company to cut ultra-hard materials like carbide or steel very precisely with a wire or graphite or copper electrode. Fidelity bought the equipment to help make its own injection moulds but found it could expand its business by developing new customers who needed EDM technology.
Litster annually organizes his shop to participate in a charity event. In 2011, Fidelity raised $8,000 for the Terry Fox Foundation by getting 40 employees, friends and family to "Walk, Run, Ride" and track their progress on a website set up for that purpose.