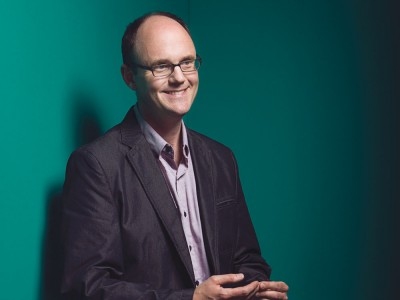 Job Title: VP Engineering and Partner, Tangent Design Engineering Ltd.
Age: 38
John Person has spent his career looking for problems. "That's the kind of stuff that makes engineering fun," he says. "That's what design engineers love to do – solve problems."
This perspective has served Person well. Tangent, the design engineering firm he started with a business partner in 2005, has gone from start-up to enterprise in just eight years. Today, the firm has 16 employees, an international client roster and a 5,500-square-foot office and prototyping facility in northeast Calgary.
Design engineering is a rich field for a man who likes problems. Clients bring their challenges to Tangent, and it's up to Person's team to identify the client's core issues and address them with innovative new concepts and products.
"It's always a new challenge," says Person. "Every week we're looking at something different – a new set of requirements, new expectations." Each job is also an opportunity to make clients happy. "I really like to please people. So, if I can do a good job and deliver a cool piece of technology that people like, that's a strong motivation."
Person completed his master's degree in biomedical engineering five years before starting Tangent, and the company now has several clients from the medical field. Tangent has worked on concept designs for ambulances with research help from Alberta Health Services and interest from Crestline, the largest ambulance manufacturer in Western Canada. He is developing orthopaedic tools with surgeons at the University of Calgary and computer-assisted surgical tools for Vancouver start-up Traumis Surgical Systems. And Person is developing a positioning robot for large equipment used in the operating room that is supported by the National Research Council of Canada's Industrial Research Assistance Program.
As the company has grown, so, too, has Person's role as a mentor. "I try to be open to explaining a situation, because decisions are never black and white," he says. "I try to be transparent across the board, both with staff and clients."
Person extends his mentoring role to fourth-year students in the Capstone Engineering project course at both the University of Alberta and at the University of Calgary. Each year, students create a design solution for an actual industry project; Person has been involved as a project sponsor, mentor and judge since 2005.
Person is that rarest of ambitious people – a content one. "Every project is unique and interesting. That's what I wanted, and that's what I hoped this would be," he says. "It's a fun place to come into every morning, to see what the problem of the day is."
3 Things About John Person
John Person has a master's degree in biomedical engineering, which makes it easier for him to work with medical researchers to create novel equipment.

He plays trombone and emcees for an 18-piece dance orchestra.
He did a student internship for Lego System A/S in Denmark.