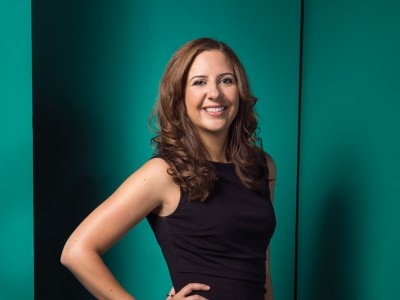 Job Title: Co-founder and Executive Director, Student Energy
Age: 25
Kali Taylor always thought of herself as an environmentalist, so, when she got a job at an oil and gas company at the age of 19, she felt conflicted at first. But it didn't take her long to realize she could be a more effective advocate for the environment from within the industry and that her age might give her an advantage.
"We need people who can tackle big energy challenges because, globally, we are setting 2030 and 2050 emission targets," says Taylor. "The people in power now won't be the ones implementing those targets. It will be my generation."
In 2009, Taylor chaired the first International Student Energy Summit in Calgary. The first summit drew 350 students from more than 30 countries. The summit educated students on sustainable resource management, new technologies, markets and regulation and social issues, including the energy industry's global effect on water and food.
Two years later, she hosted the summit again, this time in Vancouver with 400 students from 35 countries. Soon Taylor was receiving so much interest in the summits and doing so much planning and fundraising for the next event, it became apparent that her effort needed the support of an organization. That was when Student Energy was born.
In 2013, Student Energy gained charitable status, making it easier to raise funds for the organization's initiatives and help support momentum. Money raised helps reduce the cost for students to attend the summits and, when possible, pays all costs for students from developing countries to attend. The summit is the flagship event, but the organization also has educational initiatives, research and programs that inspire change.
The 2013 Student Energy Summit was held in Norway with 500 students from 64 countries. During the summit, the Secretary-General of the United Nations, Ban Ki-moon, wrote Student Energy a letter of endorsement for its work. Nobel Peace Prize winner Dr. Rajendra Pachauri invited Taylor to India to host an event.
Taylor believes change must happen now. "The developed world uses a very high amount of energy per capita and has this wonderful quality of life because of it," she says. "But you have populations like China and India who want this quality of life but, if they do, there's no way our planet can sustain it. "My generation has to figure out how we can achieve this quality of life for those people, without using as much energy as we did to do it."
3 Things About Kali Taylor
Student Energy has four interns and 25 global volunteers that span 13 time zones. Once a month, they have a 9 a.m., Sunday morning conference call, the only time that works across those 13 time zones.
Kali Taylor plans to step down as the head of Student Energy when she turns 30 because she says a recent grad should always be running the organization.
Taylor's goal is to always have travelled to as many counties as she is years old.
Follow Kali Taylor on Twitter: @kali_d_taylor