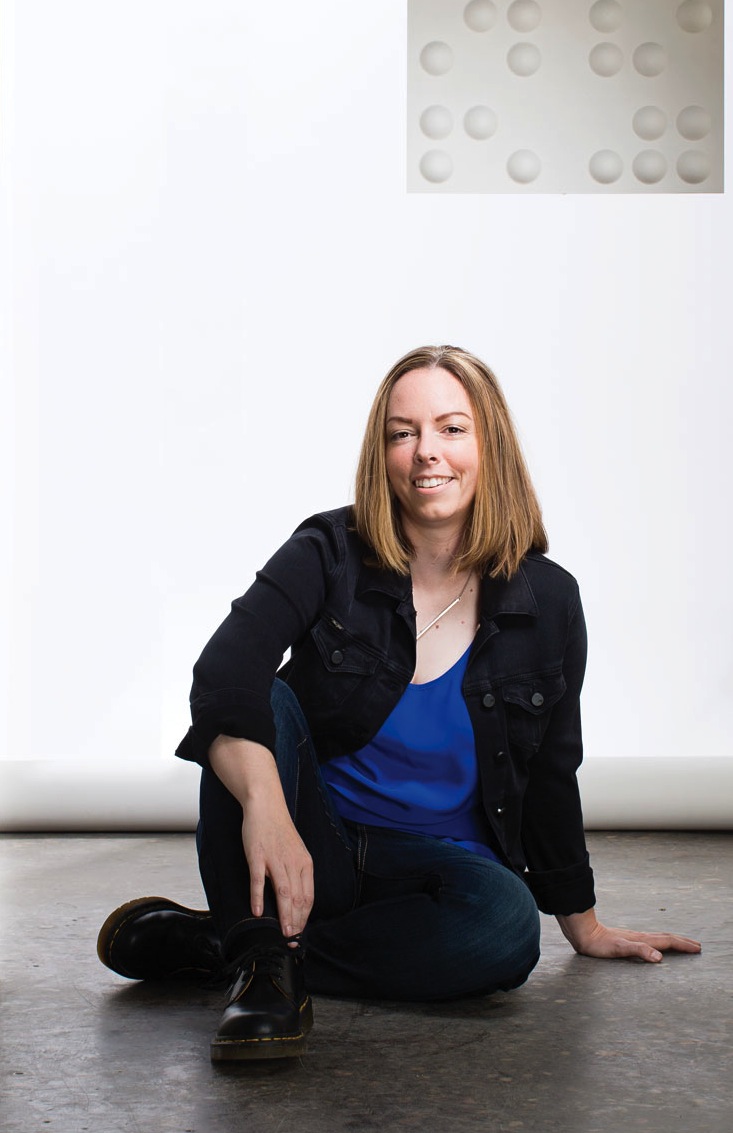 Age: 37
Job title: Co-Founder, Ryan-Murphy Construction Inc.
Why she's a 2014 Top 40:
Karen Ryan co-founded Ryan-Murphy with Lara Murphy in 2008. Since then, the company has doubled in size and is on track to see revenues of almost $4 million this year.
While many construction companies were quoting jobs in the days after Calgary's 2013 floods, Karen Ryan was slogging through mud for free. Ryan and her team spent two weeks volunteering construction expertise for flooded-out Calgarians, even after the company's own basement got hit.
But it's not unlike Ryan to focus on others. She originally enrolled in Algonquin College to become a paramedic before finances forced her to take on full-time work. When her friend's mother broke her ankle, Ryan was on her doorstep, offering to install grab bars so she could take care of herself in her own home. One customer wrote a letter to Avenue's Top 40 judges saying Ryan was one of the only contractors she felt actually listened to her, didn't patronize her and came in on time and on budget.  "I don't think there's a better compliment than getting a referral or a repeat customer," says Ryan.
Now Ryan is proving a female-run construction company in a mainly male field isn't even an issue anymore in Calgary. "We're showing up on site and it's not men, it's women, and we can do a job just as good, if not better than they're doing," she says.
"So I hope it's changing the perception in Calgary."
Ryan's small company is growing as a result. The company's revenue hit $1 million in 2012, then doubled in just a year to $2 million, and it's on target to almost double that again for 2014. Staff has also technically doubled; the company recently added two employees to its founding duo, and there are plans to hire more.
Ryan has done her best to boost women in the trades by volunteering with support organization Women in Work Boots, taking on students and offering time and expertise. Ryan also swings a hammer for Pawsitive Match Foundation, doing repairs to kennels and other fix-it tasks.
Despite giving up her defibrillator years ago, Ryan hasn't forgotten her paramedic training. She recently saw a man clutching his chest at a bus stop, pulled over, realized he was in distress and possibly having a heart attack, and then drove him to the hospital. She even had a friend go to his workplace to tell his boss what was happening. She later followed up again and found out he was doing well and back at work.
Yet Ryan is humble: "I'd like to think anyone who'd driven by would have stopped." –Erin Lawrence