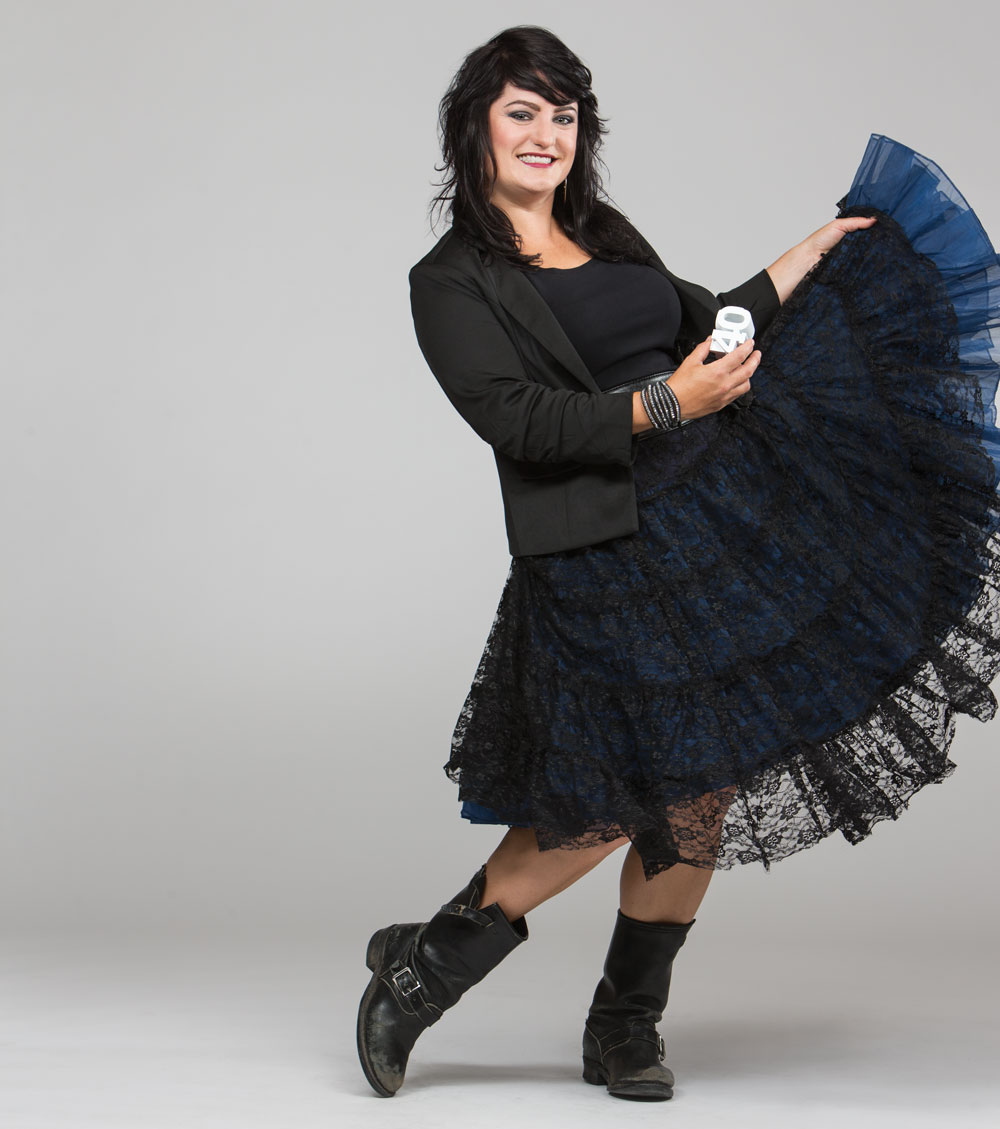 Job title: Musician, Music Teacher
Why she's a 2015 Top 40:
Through her love of music and performing, and basic, unflagging hard work, Kenna Burima has built a career as a musician, helped create the Carol of the Belles Christmas concert and programmed the city's Downtown Piano series.
A classically trained pianist, Kenna Burima has made her name in the local music scene as a jazz-influenced solo artist and in the garage rock bands The Pygmies and Beaver Squadron.
But, as powerful as her music is, Burima's most profound contribution to Calgary goes beyond writing songs and playing them. With a magnetic personality and a fierce love of her city, Burima uses her platform to bring together musicians of different genres, teach kids the power of songwriting, raise awareness and money for issues involving feminism and Aboriginal rights and work to make Calgary the kind of artistically motivated city she wants to live in.
"How do I do what I think I was put on this earth to do – which, I think, is write and play music – without closing my eyes to the injustices that I see in the world?" Burima says. "Even though music is my wheelhouse, there's so much that can be connected to it."
In addition to a near-constant schedule of playing shows in local venues and acting as inspiration for women looking to make waves in the local music scene, Burima teaches private piano lessons to youngsters, as well as songwriting workshops to kids on the Stoney First Nation through the Stoney Education Authority.
She's also part of the team behind the Carol of the Belles Christmas concert, which raises money for Calgary Sexual Health programs. She created a High Performance Rodeo piece that used the Calgary Tower's carillon earlier this year, and she programmed this past summer's Downtown Piano series, where musicians representing a wide spectrum of genres gave mini-concerts on the city's public pianos. This is just a sliver of the number of artistic pies that Burima likes to stick her fingers into, but it's a good illustration of her ability to navigate between self-started grassroots projects and larger initiatives involving some of Calgary's bigger players.
"People are always complaining about what Calgary isn't, and that irritates me, because it leaves you powerless," Burima says. "It gives you this incorrect sense that you don't have any ability to change the things around you.
"Having been raised by very political and active parents, it was instilled in me that you're only one person, but you can really affect and make your community what you want it to be." – Elizabeth Chorney-Booth