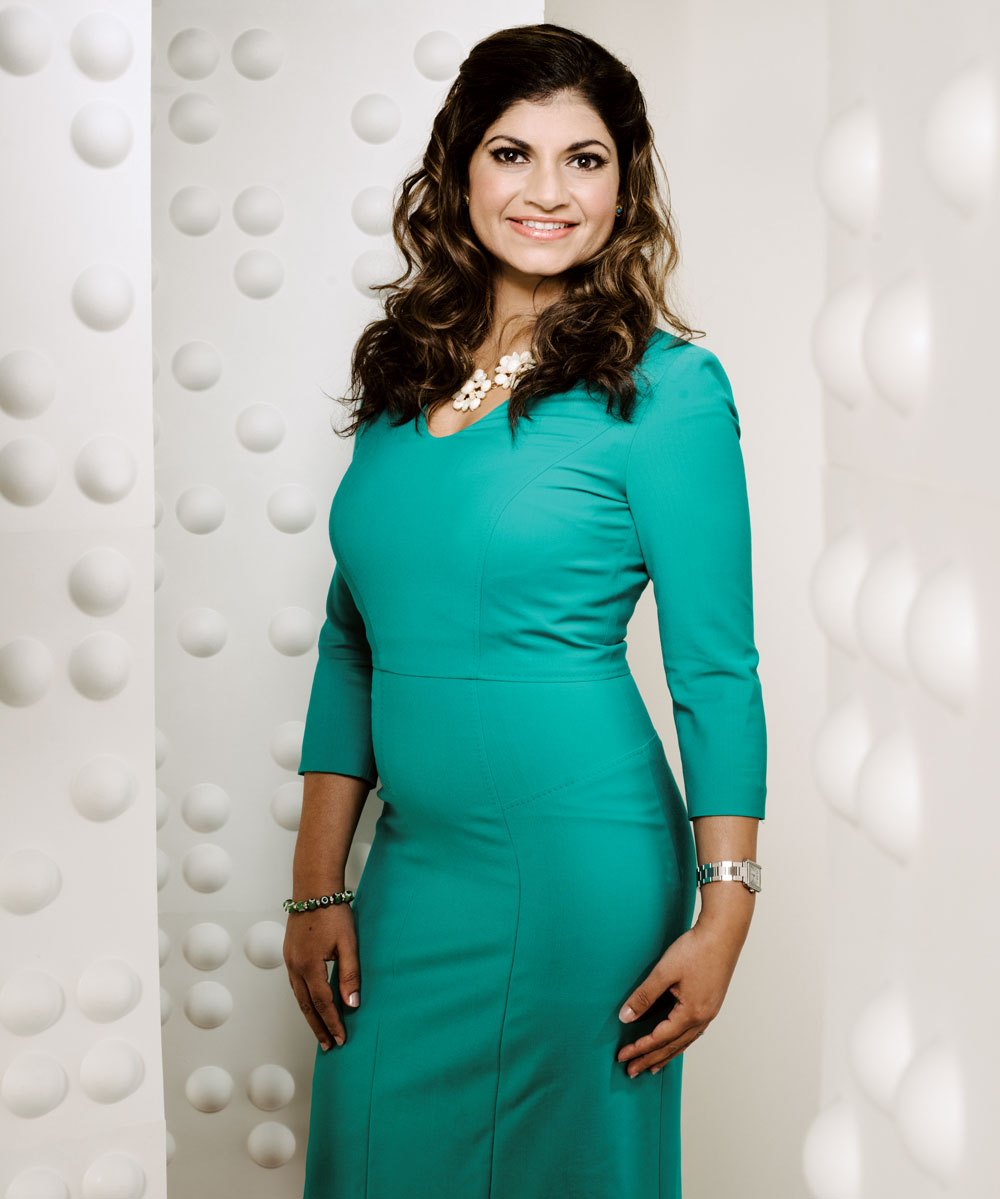 Age: 38
Job title: Facial Cosmetic and Reconstructive Surgeon, Zakhary Clinic; Otolaryngology-Head and Neck Surgeon, Department of Surgery, University of Calgary
Why she's a 2014 Top 40:
With both a successful private and public practice, Kristina Zakhary is the first woman in Calgary to be certified by the American Board of Facial Plastic and Reconstructive Surgery and the first woman elected to be the Western Canadian representative on the board of the Canadian Academy of Facial Plastic and Reconstructive Surgery.
Kristina Zackary was eight years old when she was travelling overseas with her parents and saw a very ill-looking beggar suffering on the streets. When she asked how she could help the man, her mother replied, "You'd need to be a doctor to help him." 
That was the moment that Zakhary decided on a career in medicine.  
A short nine years later, when she was only 17, Zakhary was in medical school, thanks to a fast-track program at McGill University. 
Zakhary was attracted to surgeries pertaining to the neck and head and completed her residency in otolaryngology-head and neck surgery and later a fellowship in facial plastic and reconstructive surgery, a path that gave her the expertise to treat patients who need reconstructive surgery to help with facial and nasal trauma, breathing problems and cancerous lesions. 
But, after practicing for several years in the public health sector, the bubbly Zakhary started to feel the emotional weight of working with patients facing terminal disease. So she decided to start a private practice specializing in cosmetic surgery. Since she didn't want to completely abandon her public-practice patients, Zakhary opened the private Zakhary Clinic while continuing her public practice at the Mission Medical Clinic. 
"I needed to find a balance where I was exposed to happiness but helping people as well," Zakhary says. "I do both because it grounds me."
Today, Zakhary happily bounces between the two practices, while also taking a teaching role in the University of Calgary's department of surgery, where she has been a clinical assistant professor since 2011. 
She's aware some people don't see cosmetic surgery as being in line with her initial goal to become a doctor in order to help people, but Zakhary takes tremendous pride in what she does for her patients on both sides of her practice, and she firmly believes helping improve people's appearances can be deeply important work. 
"We all have a spiritual longing to have an outer representation of ourselves that matches the person inside and represents our dreams, our morals and aspirations," Zakhary says. "We all want to project on the outside what we feel on the inside, and sometimes it's not in harmony. And that's why cosmetic surgery is important, because it brings that into harmony." –Elizabeth Chorney-Booth