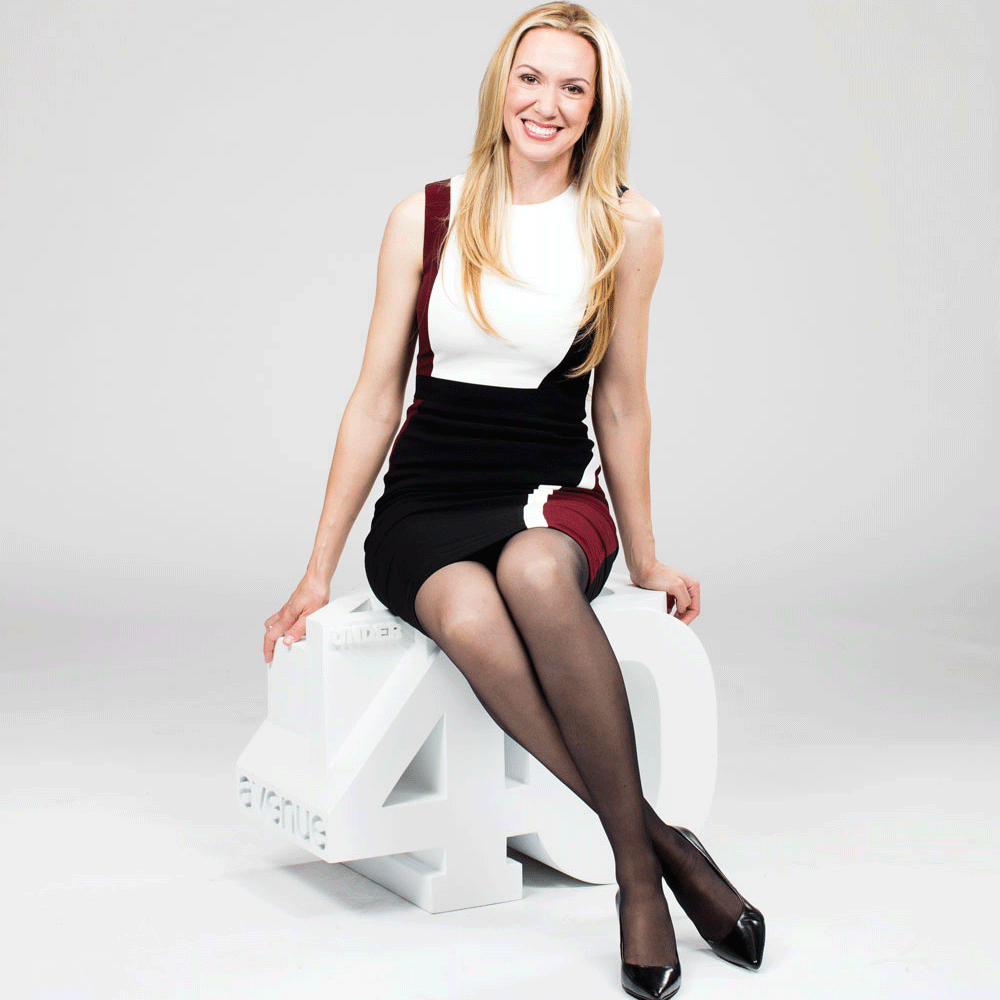 Job title: President, Perio Laser Institute; Registered Dental Hygienist; Orofacial Myologist
Why she's a 2015 Top 40:
Laurie Smith has pushed the traditional boundaries of her career as a dental hygienist into new areas of oral and whole-body health care, and has helped make modern therapies and technologies more available to patients and professionals.
When she began practicing myofunctional therapy two years ago, Laurie Smith was one of only six people in Alberta doing it. Now there are almost 50 practitioners in the province, thanks in part to her tenacity in spreading the word about the tremendous benefits of orofacial myology. "My goal would be to have a therapist in every dental practice," she says.
Myofunctional therapy improves the function of the muscles of the tongue, mouth and face. These muscles help us speak, chew, breathe through our noses and sleep well, and they help create an attractive face shape and straight teeth. Like most muscles, when they work well we hardly think about them. But, when they don't, a host of health issues can arise, from severe headaches and poor digestion to social issues, speech problems and difficulty sleeping.
"By teaching kids to reposition their tongues, close their lips and breathe through their noses, you can literally save kids' lives if they're sleeping properly, getting enough air," says Smith.
Myofunctional therapy is just one of Smith's four jobs. The 35-year-old is a registered dental hygienist by profession, but, more than that, she's an innovator in her field, an advocate for children and seniors in the area of oral health and a respected educator and lecturer who has helped make Calgary an educational hub in the practice of periodontal laser applications.
Smith is president and sole owner of the Perio Laser Institute, which draws dental professionals from all over North America and the UK to learn how to use the soft tissue diode laser to help treat diseases of the mouth so patients experience less bleeding, swelling and discomfort during periodontal therapy or surgery.
She still does some hands-on hygiene, splitting her time at a dental clinic while also working at an orthodontic clinic on myofunctional therapy services. Between them, she is responsible for $250,000 in production annually (when working full-time). And she spends much of her time talking to patients as a treatment coordinator, consistently doubling the number of patients accepting treatment over the previous year at the clinics she works with.
Her passion and vision, along with her leadership skills, prompted her peers to elect her president of the College of Registered Hygienists of Alberta for 2015, which involves educating the public and ensuring they're receiving the highest possible standard of care.
Finally, she also puts her time where her mouth is, so to speak, by volunteering with The Alex Dental Health Bus, which provides free dental care to low-income kids. – Jennifer Hamilton