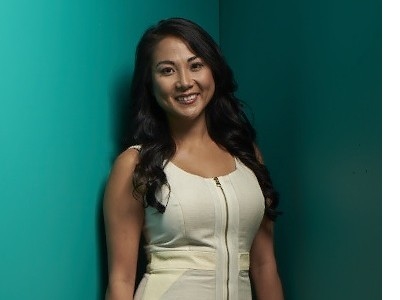 Job Title: Director, LMJ Consultants; Director, Soma Advanced Skin & Body Therapy
Age: 29
If you need to find Lourdes Juan, start by looking downtown on 1st Street S.W. because Juan spends a lot of time jaywalking across it to tend to the two wholly different companies she founded.
Their offices are across the street from each other, but the companies are as different as night and day. One, LMJ Consultants, is an urban planning firm; the other, Soma Advanced Skin & Body Therapy, is a spa.
Juan, who has a master's in environmental design and is a certified medical aesthetician, will admit it's a somewhat odd combination of passions, but she learned both industries from the ground up. Her first job in architecture was doing filing when she was just 15. Her first job at a spa was as a receptionist while she was in university.
"I always had this push and pull with my career," she says. "I didn't know exactly what I wanted to do. I decided that I love both. That's one thing about me – I don't like things, I love them."
In total, Juan has just under 20 employees at her sibling businesses, but it is the spa that has really taken off. In 2009, she was doing treatments out of her home; 18 months later, she rented space downtown, and now there are 15 people working for Soma.
"There's a niche market in Calgary with people who don't want to do injectibles or surgery," says Juan. So, instead of providing Botox, Soma offers traditional spa treatments such as massages, along with skin treatments like microdermabrasion. The company's revenues have grown by 15 per cent a year, and Juan's goal is to grow the Soma brand with another location opening in Calgary in 2014.
Across the street at LMJ, the focus is very different. There, Juan helps developers apply for building permits and has a particular specialty in contentious land-use issues and zoning. Her ambitions for LMJ are more modest; she is not looking to grow that company soon but to continue in the industry that she has loved since she was a teenager.
Juan has also started a charity called Leftovers, which picks up day-old baked goods from bakeries and cafs and delivers them to the Drop-In Centre and Calgary Inter-Faith Food Bank to be distributed in hampers.
"I was at a Cobb's with my cousin and saw just how much food they had to throw out, once it got more than a day old," she says. "We thought we could help them and the Food Bank."
Juan is a busy woman, certainly too busy to count the hours she works each week, but she's also perfectly happy. "Nothing feels like work to me," she says.
3 Things About Lourdes Juan
Lourdes Juan owns a spa and an urban-planning firm, located across the street from each other.
She got her first job in architecture when she was just 15.
Soma Advanced Skin & Body Therapy sees an average of 55 clients each day.
Follow Lourdes Juan on Twitter: @lourdesjay