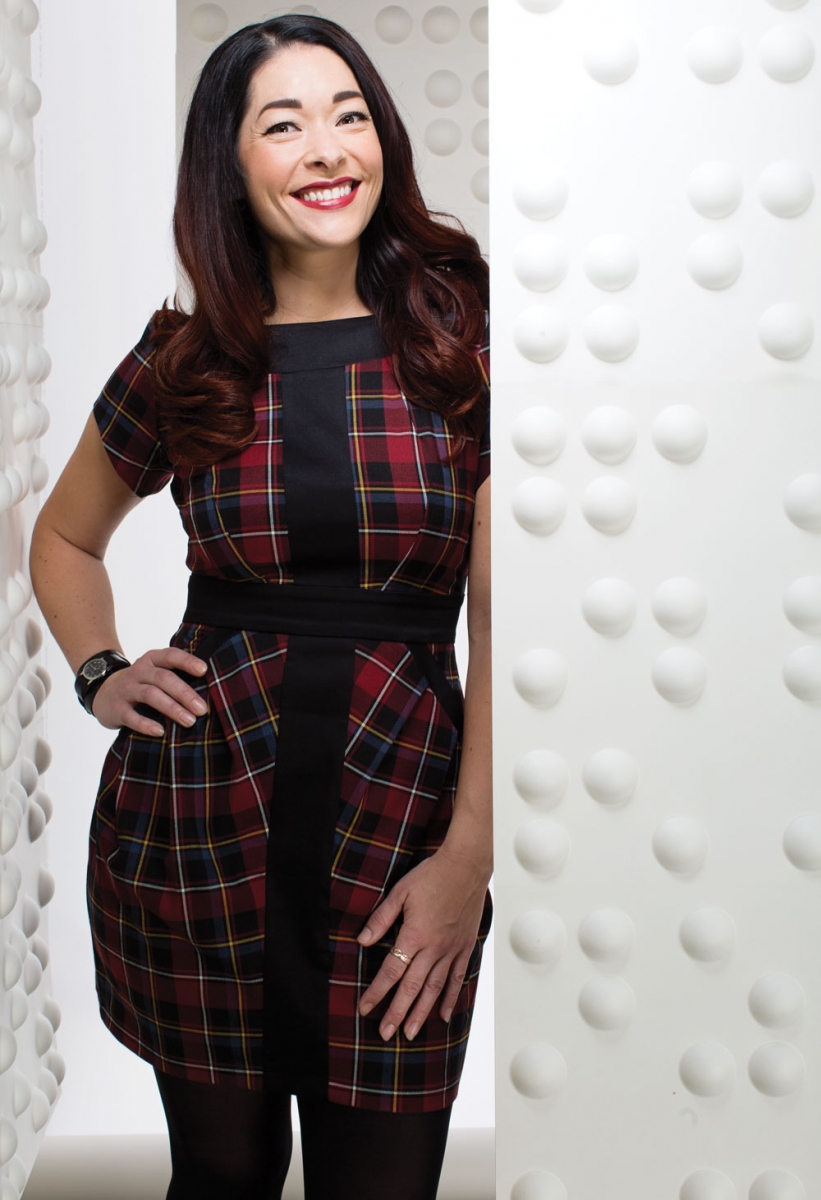 Age: 38
Job title: Owner, Espy Experience
Why she's a 2014 Top 40:
By focusing on service, Megan Szanik has created a successful clothing boutique that is on track to do $2.5 million in sales this year, and her charitable endeavours #nakedespy and #bikiniespy have raised $60,000 for the Prostate Cancer Centre and $90,000 for Special Olympics.
November 6, 2010, would have been just like any other chilly day in the Calgary neighbourhood of Inglewood, if it wasn't for the 30 half-naked men lined up outside Megan Szanik's clothing boutique, Espy Experience.
Naked men and Calgary retail might not be synonymous, but, for Szanik, it was a winning combination.
In late 2010, her year-old business was in a bit of trouble. The effects of the recession were hitting hard, and, to top it off, she was sitting on too much menswear inventory.
Instead of wallowing, Szanik jumped into action. Inspired by the success of Movember and her father's recent prostate-cancer diagnosis, she launched the social-media campaign #nakedespy, promising $500 worth of clothing to the first 30 men who showed up at her store in underwear and gave a donation to Calgary's Prostate Cancer Centre. "It was the best $13,000 I've ever spent," she says of the value of the clothes she gave away. The event made headlines and attracted participants, curious onlookers and, ultimately, customers.
It was around this time that Szanik's whole business model began to change. When Espy first opened, Szanik focused on using her fashion-industry connections in Montreal, Toronto and New York to buy unsold merchandise directly from manufacturers for 50 cents on the dollar, passing the savings on to Calgarians looking for a deal. But, with each transaction and with each meaningful interaction with her customers, the core of her business became more apparent: service, in all senses of the word.
By carrying clothing for a wider range of sizes and body types, from super-petite to plus-size, than most stores, Szanik started to see people's lives change through fashion.
"I do the fringe sizes," she says. "As I was able to do intervention after intervention with all these women [and men], and as soon as that service element hit me, and I knew I was helping someone, that's when the business opened up, financially."
Today, at its new 3,400-square-foot location in Inglewood's Art Block building, Espy does about $2.5 million in annual sales – no small feat for an independent boutique in a competitive market. 
The business's success allows Szanik to find new creative ways to give back. In 2012, she started #bikiniespy. The event, which is held on the first Saturday of Stampede, offers 100 bikini-clad women $500 worth of clothing in return for a $200 donation to Special Olympics Calgary, another organization that's close to Szanik's heart; her younger brother, Wade, is a Special Olympian, and is also an employee at her store.
"I'm not just here to make a buck. I'm here to make a difference – to be in service to my community," she says. –Ricky Zayshley