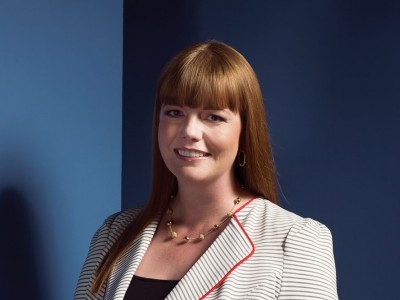 Job Title: Lawyer, Borden Ladner Gervais LLP
Age: 38
For someone whose title shouts "desk job," Melanie McDonald doesn't spend much time sitting still.
Between her work as a tax partner in law firm Borden Ladner Gervais LLP's wealth management group and her long list of accomplishments and responsibilities with community organizations, McDonald golfs, bikes, watches sports – and splits open the road in her '69 Camaro.
The secret? When you're passionate about what you do, staying focused comes naturally. "It's very fulfilling to me, personally, being active and doing the things I do," she says. "It's exciting thinking about what I want to do next."
In her work, McDonald helps executives, business owners and high-net-worth individuals with often-complex situations involving wills and estates, taxes, corporate structures, retirement and succession planning.
And, when issues can't be resolved in the boardroom or the office, she's comfortable in the courtroom. "I think I have a unique combination of skills. For a lawyer now, it's getting rare to go to court as well as doing the planning aspect. But, if I'm in court, I fully understand the planning and the tax side, so that helps," McDonald says.
McDonald's work often touches on difficult and sensitive issues, but her instinct to help serves clients well. "It's being inquisitive, trying to get to the heart of the problem, and being thoughtful," she says. "You can't just have a simple answer. It's all about interpersonal relationships and family dynamics."
That caring nature has motivated McDonald to serve the community in numerous ways. She is a director and past president with the Federation of Calgary Communities, and is a founder and financial supporter of WINK – Women Investing In Knowledge. WINK was established in 2012 to help empower women in matters of money, finance and investing. It hosts monthly lunch-and-learns on topics including estate planning, philanthropy and leadership.
McDonald's talents were recognized last year with a Queen Elizabeth II Diamond Jubilee Medal for outstanding achievement and public service. But McDonald is not one to focus on accolades; she's always moving forward. "I definitely am a goal-setter," she says. "I have both business and personal goals that I set each year that I monitor to ensure that I'm on track to achieve."
Calgary's dynamic lifestyle is a perfect fit for McDonald and her husband, Trevor, who is also a lawyer. "We love it here. It's very fun, young and entrepreneurial, and there are lots of challenges," she says.
3 Things About Melanie McDonald
In 2012, Melanie McDonald became a partner at Borden Ladner Gervais LLP, which has Canada's largest wealth-management group.
McDonald met her husband, Trevor, in "the very romantic setting of law school." They've gone through each phase of their legal careers at the same time.

She loves sharing her abun

dant confidence with younger colleagues. "The profession is very challenging the first few

years, so being able to help

is really rewarding."