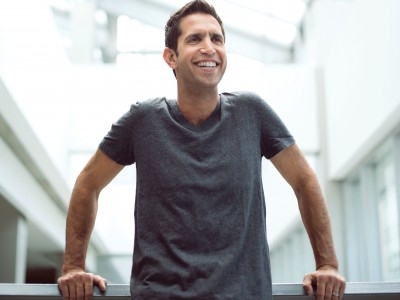 Job Title: Chief Financial Officer, Greengate Power
Age: 38
Micah Libin travelled a winding road to his current job as the chief financial officer of Greengate Power.
Libin was raised in Calgary but left after high school for university. Over the next decade or so, Libin studied at Queen's in Ontario, at Hebrew University in Israel and at New York University. He clerked at both the Canadian and South African Supreme Courts, and he worked as a securities lawyer on Wall Street.
"My theory was that you come out of school with a degree," says Libin. "Along the way, you should make it the most valuable and interesting education."
Eventually, Calgary called Libin back home; his family has deep roots in the city and it seemed like the right place to use that varied education. He came back to work in law, made the switch to investment banking a few years later, got laid off during the financial meltdown in 2008 and then bounced back with his current job at Greengate, a wind-power company with grand ambitions. The company was so cash poor when he joined that he worked for shares, and it wasn't until he completed a multi-million-dollar financing deal that he was paid a salary.
Greengate has now raised close to $25 million through private placements – money that was used to develop two of the largest wind-power projects in Canada. The first was sold to Capital Power in Edmonton; the second is under construction. "We want to be Canada's largest owner and operator of renewable energy," says Libin. "We're off to a decent start, but we're not done."
Libin has developed a talent for raising money. Outside of his financing work at Greengate, he is also co-chair of Calgary's United Jewish Appeal. One of the city's most important charities, the UJA raises close to $3 million a year for social services agencies. "We don't take our good fortune for granted," says Libin. "And we remember that it's not all due to us. This is a wonderful community, and we're wonderful for many reasons, but partly because we do this."
Libin is an intense guy. He works hard, volunteers a ton and runs ultra-marathons (of course), but he wants to be clear his wife and two sons come first.
"I do all this stuff in order to get back home and spend time with them," he says.